Fine Arts Museum Ho Chi Minh city
Location & History
Although Vietnam may lag behind European countries in terms of arts, it does not mean that there are no exceptional works of art in this small country. There is a fine arts museum located in the immediate vicinity of Ben Thanh market, on Pho Duc Chinh Street, District 1.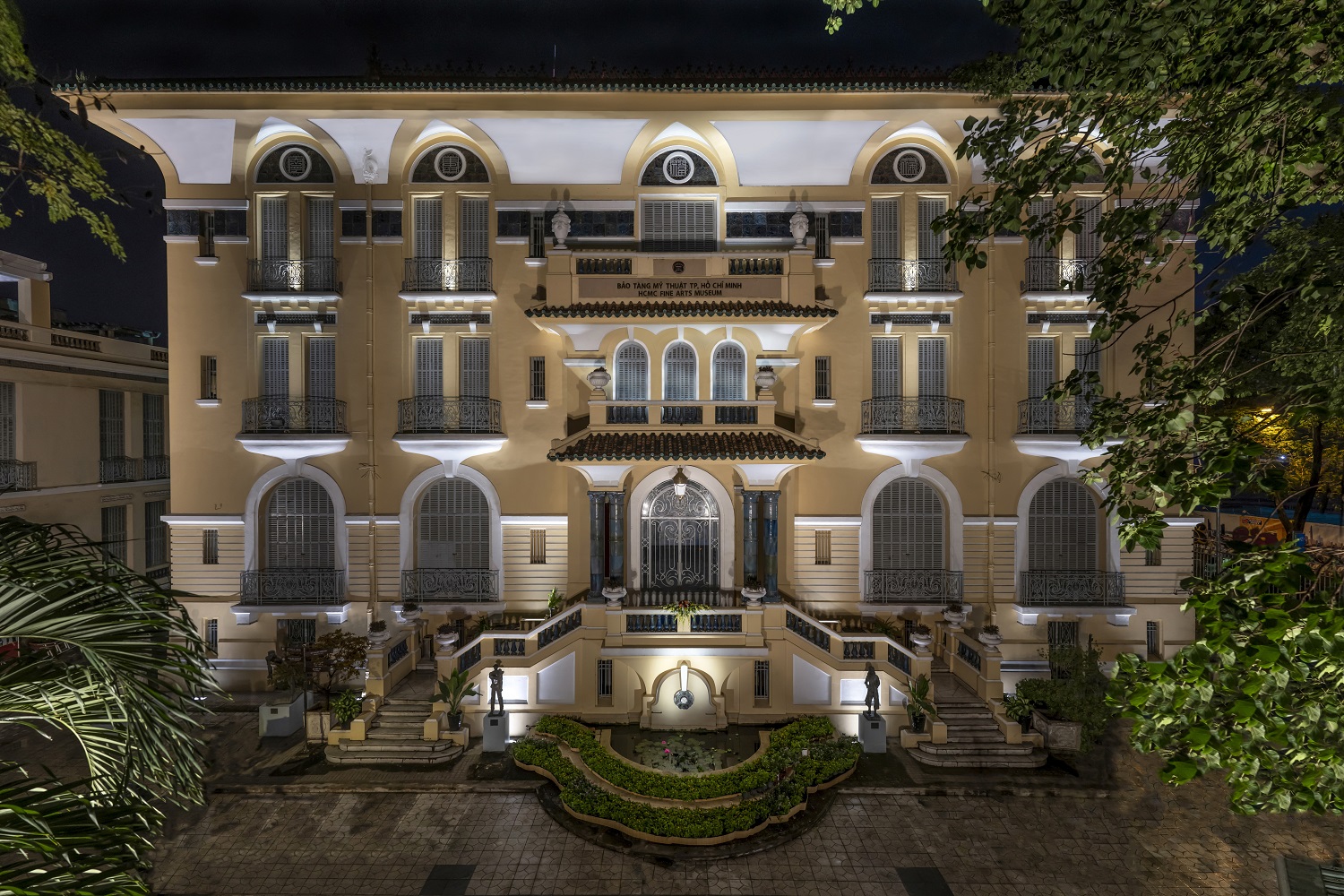 Photo: luciassociation.org 
This museum displays works of art of both domestic and regional artists, as well as artifacts that hold crucial cultural and historical values and may reflect a whole period of Vietnamese history. The museum is divided into two main sections: with one focusing on old fine arts and the other exhibiting contemporary fine arts and handicrafts produced by some of the most outstanding artists in the country and region.
The building itself was erected and used as a residential house by Hui Bon Hoa, also known as Uncle Hoa, a Chinese settler in Vietnam before being converted into a museum by the authorities of Ho Chi Minh City in 1987.
Since then, it has played an important role in the preservation of Vietnamese arts and is an ideal place for arts lovers in the south of Vietnam. Recently, in an effort to provoke the love for fine arts of Vietnamese young people, many projects, mainly those related to photography, have been launched to draw the interest of young people and draw more young visitors to the museum. However, due to the construction of a mega-mall nearby, the building has severely deteriorated and some of its parts are being restored by the management.
Collections
The Fine Arts Museum is indispensable for those who are keen on Vietnam arts and culture. Although the museum itself is not big and modern enough, its abundant collections can make up for these mistakes. The museum focuses on collecting, keeping, preserving and displaying fine artworks typical of Vietnamese people, especially Ho Chi Minh City and the South. It comprises three floors of exhibition space.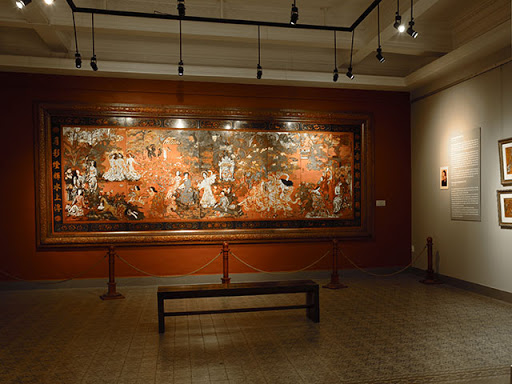 Photo: baotangmythuattphcm.com.vn
The 1st floor is for domestic and international arts display. The 2nd floor is where to store arts work – both paintings and sculptures of Vietnamese and non-Vietnamese artists. Some leading Vietnamese artists of the last 50 years whose paintings are displayed there include: Trinh Cung, Do Quang Em, Diep Minh Chau and Nguyen Gia Tri.
The 3rd floor holds a collection of historic arts ranging from 7th century to early 20th century, featuring Champa and earlier civilizations such as Oc Eo archaeological site in Mekong Delta. The contemporary Blue Space Contemporary Art Centre, located near the entrance, is run by the museum. There's a warren of galleries in the basement, accessed through the courtyard in the center of the building.
Useful Information
Location: 97 A- Pho Duc Chinh, District 1, Ho Chi Minh City
Best for: Family, couple, solo
Entrance: 10,000 VND
Hours: 9AM-5PM
Distance to city center: 9.6km (6.0 mi)
Conversations (0)
Join the conversation
Conversations
Join the conversation
ALL COMMENTS (0)
There are no comments. Add your comment to start the conversation.
read next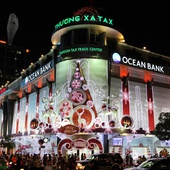 Although the building was demolished in 2016, Thuong Xa Tax merits every mention when one talks of Saigon.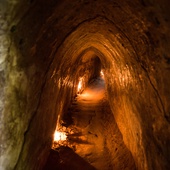 While visiting the War Remnants Museum gives you a theoretical glimpse of the Vietnam War, wandering around a small area of Cu Chi Tunnels, a popular tourist attraction in Vietnam, allows you to have real-life experiences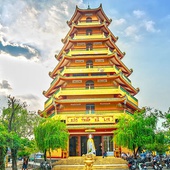 Built in 1744, Giac Lam Pagoda is one of the oldest pagodas in Ho Chi Minh city. Giac Lam Pagoda is located at 118 Lac Long Quan Street, Tan Binh District.