Dien Cape Lighthouse
The first place to see sunrise in Vietnam
Mon Beach and Dien Cape are iconic sites of Dong Hoa district, Phu Yen. It takes a short drive from the city, then you can leave your motorbike in the parking spot and start exploring.
Dien Cape is the easternmost point and also the first spot of Vietnam to see sunrise. It takes a tough 20 minute climb up the hill over the boulders to reach the lighthouse but the vista you are rewarded is worth the climb. There you can capture the whole view of the ocean, the nearby cliffs, and the green hills. Sunrise and sunset look amazing from this spot. From the lighthouse, follow the trail between the two hills towards the small channel until the serene Mon Beach is in sight.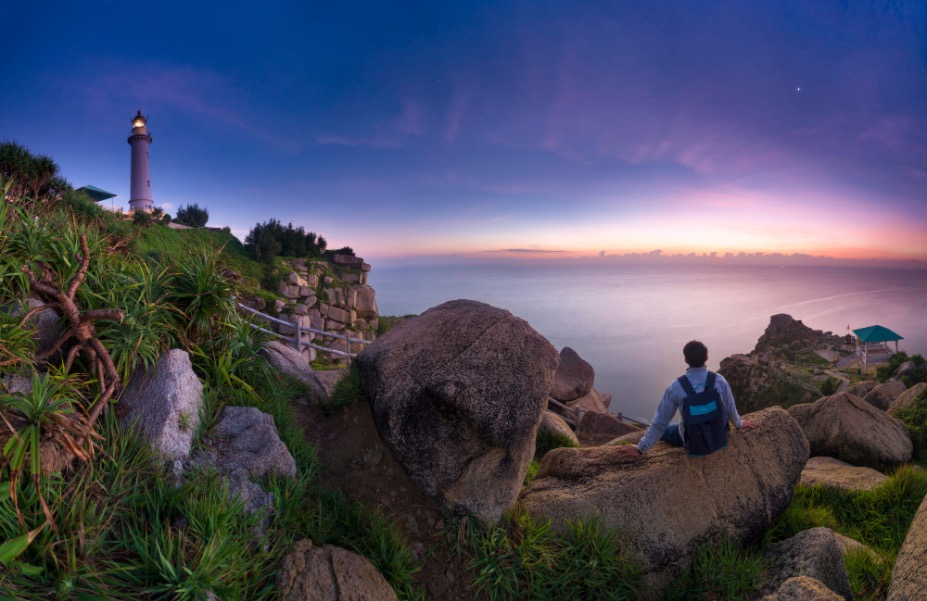 Photo by @Le Trung
In addition to swimming, tourists can try night camping and catching sea crabs. At night, the stars are brighter than anywhere else in the country. Enjoying BBQ made by yourself, observing the stars from the beach and listening to the ocean is such a one-of-a-kind experience. All you need is to prepare meat, logs, lighter, flashlight, good music, a camp and a nice blanket. To catch sea crabs, on the other hand, is quite challenging for newbies. You should join the locals at around 4-5 PM. Teamwork is the key, otherwise you will find it an impossible mission.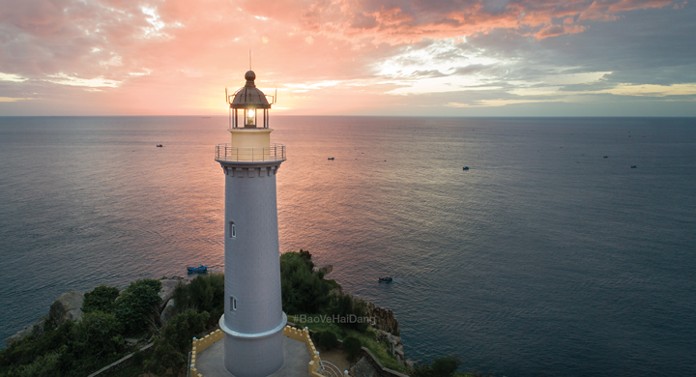 Photo : mangphuyen.com
Mon Beach and Dien Cape are ideal to visit between February and September as you can avoid rainy and stormy weather. If you are looking for a secluded beach, a magnificent lighthouse vista, a short hike or a camping night, this is the perfect choice for you.
With its 62 mile stretch of beach, dramatic mountain landscapes and sacred relics, Phu Yen is a sleeping beauty that has kept tourists coming back time after time. If you want to feel closer to nature and satisfy your wanderlust, put aside any hesitation and set out for Phu Yen!
Useful Information
Location: Mon Beach, Phu Yen
Best for: All visitors
Entrance: N/A
Hours: All Day
Distance to city center: 44.3km (27.5 mi)
Conversations (0)
Join the conversation
Conversations
Join the conversation
ALL COMMENTS (0)
There are no comments. Add your comment to start the conversation.
read next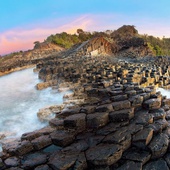 Tucked away at the end of An Ninh Dong commune, Tuy An district, Da Dia reef is a beguiling natural wonder of Phu Yen with black basalt rock formations rising along the sea.
As the last relic of Champa Kingdom, Nhan Tower is an important symbol of Phu Yen for its historical values and interesting anecdotes.