Xe Om
A comprehensive guide to taking xe-om in Vietnam.
Most tourists on their trip in Vietnam often choose taxi or grabcar as a safe option for transportation. High quality services, English-speaking driver make for great convenience, but of course the catch is that it comes with a price tag which can be a little over the top sometimes. So if one travels solo or with just one partner, why not try the locally-grown special transportation service - "xe om"?
A Zoom In "xe om"
For those who have not yet heard the term before, "xe om" (pronounced "say ohm"), is an informal word that Vietnamese use to refer to "motor-taxi". There is no doubt that motorcycle is the main means of transportation in Vietnam, and "xe om" is the cheaper and more interesting way for tourists to get around when travelling to "the country of motorcycles". With the growth of digital economy, "xe om" in Vietnam has experienced a technological revamp, and you can now book a "xe om" via one of the many platforms such as Grab or Bee, all of which make the "hail down" a lot easier.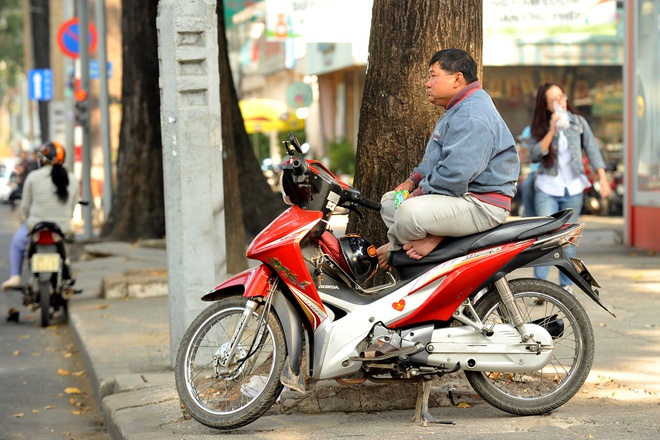 Photo : zingnews.vn
In every street in Vietnam, one can easily find this service with the driver hanging a sign reads "XE OM" in front of the motorcycle. Or to make it even easier, just appear lost and the over-friendly driver will reach out to offer his service soon enough. Normally, the same driver will wait at the same corner every day, and he is willing to take one wherever he wishes to go in (and out of) the city with a very reasonable price.
Figuratively speaking, "xe om" means "hug the driver" in Vietnamese, but surely one does not have to actually commit the act (anyway, if that's what you want, it is probably fine). One simply needs to board behind the back of the driver, put the helmet on and get ready to be a part of the organized chaos that is Vietnamese traffic!
"Xe om" can be seen all over Vietnam, from the North to the South, from mountainous to metropolis areas. Joining the busy flow of vehicles in the street or taking a deep breath of the fresh highland air from the back of a motorcycle will both be an extremely thrilling experience to remember.
Your Guidebook When Using "xe om"
As a traveler coming from a foreign country, however, it is not always easy for one to get the best deal with "xe om" drivers. At least he will need to reach the level of novice in the art of bargaining. Ask the price clearly to reach an agreement before sitting down on the pillion. Generally, the price depends on the distance, the quality of the road, or even the weather. VND10000-15000 per kilometer is reasonable. All "xe om" are fully equipped for passengers so there is no need for one to bring your own helmet.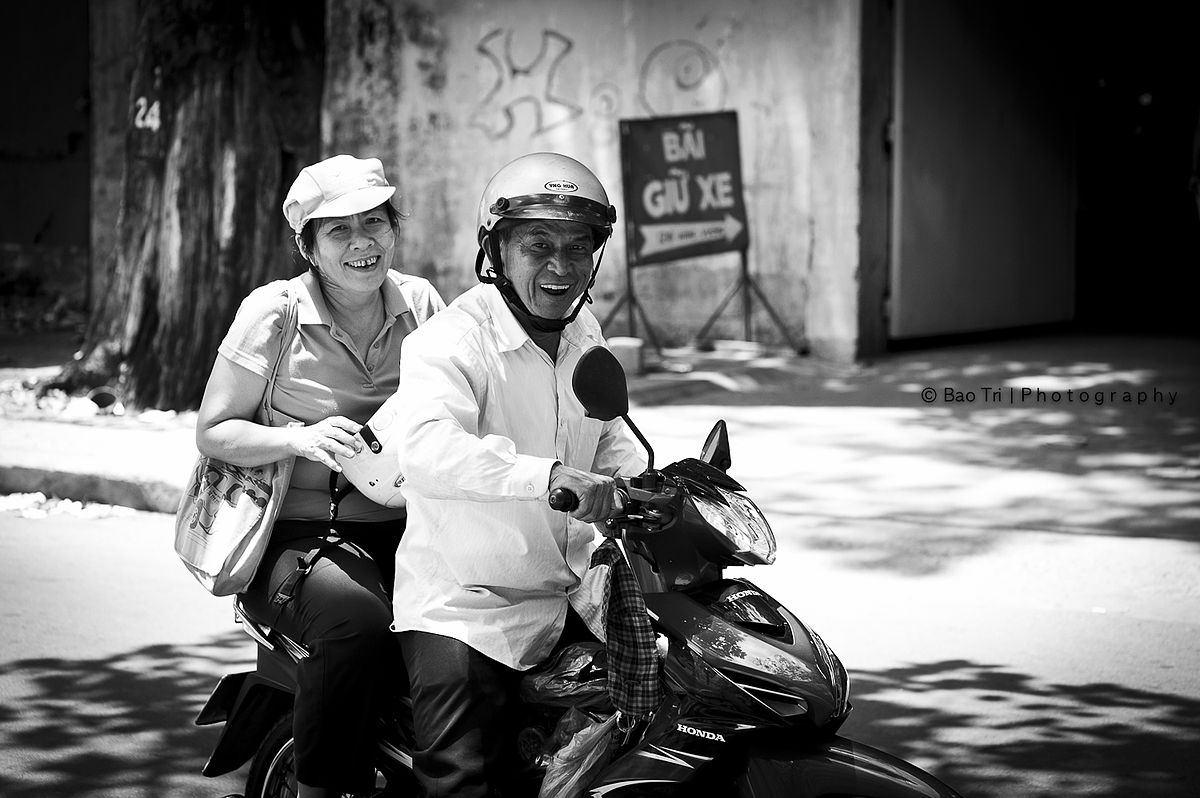 Photo by @Nguyen Thuan Nghia
Nevertheless, there is one small warning for using "xe om" service at the airport, train station and bus terminal, where there will be a more-than-one-cares-for number of "xe om" drivers waiting for travelers. Remember the route and bargain with a passion!
Beside the inexpensive price, another reason why "xe om" is so popular in Vietnam is that "xe om" becomes extremely handy when it comes to traffic in the rush hours. With their superb driving skills, "xe om" drivers can easily take one out of the traffic jam, as opposed to being stuck for some infuriating two hours in the cab or on the bus.
Fun Facts About "xe om"
"Xe om" drivers are regarded as live maps. They know almost every single corner, every short cut of the city where they live. Never afraid of getting lost when riding with them! Travellers can even ask "xe om" drivers the way when stranded and having no idea where they are.
The better one can speak Vietnamese, the better price he can negotiate. Often "xe om" driver find it interesting to listen to foreigners speaking their mother tongue, and they will be happy to give some discount for the effort.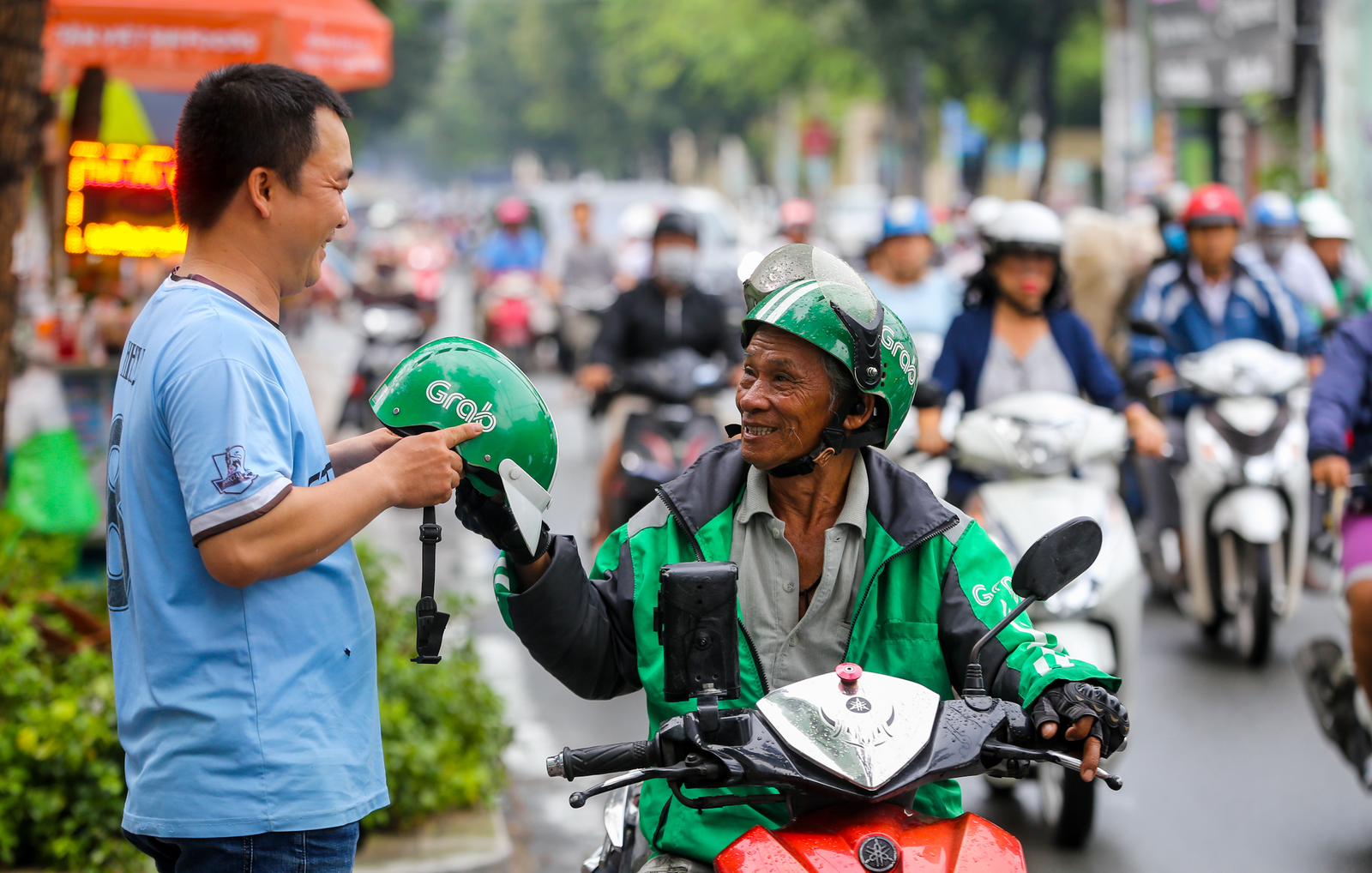 Photo : vnexpress.net
People can ask their travel agent for help finding a trust-worthy "xe om" driver, booking a full day with him and he will take his customers to many amazing local places.
Currently, some "xe om" drivers have come together and formed their own union/small business, and designed their own tour exclusively for foreigners with acceptable prices. Travelers can choose their suitable package via the Internet. The tour can last for a few hours, a few days, or even a whole month!
HEY XE OM!
Conversations (0)
Join the conversation
Conversations
Join the conversation
ALL COMMENTS (0)
There are no comments. Add your comment to start the conversation.