Nightlife In Vung Tau - Your 7 Best Bets
With its tourism industry expanding at such a rapid rate in recent years, Vung Tau's nightlife has also become much more diverse with lots of options for food and drinks, both alcohol and alcohol-free. You can easily have a slap-up meal in the city centre, head to a beautifully designed cafe along the Front Beach before dancing the night away in one of the clubs along the Back Beach.
As a tourist, you may easily find yourself lost in tons of options. Therefore, to save the hassle, this article is going to suggest seven best places in Vung Tau that are certainly worth a visit after the sun goes down.
Ốc Bình
Being a coastal city, Vung Tau offers a wide range of seafoods at such reasonable prices. It is apparent that nothing can beat a delicious and juicy plate of stir-fried mantis shrimp with salted egg yolk, the signature dish of this vendor that only costs as much as 90,000 VND (4.3 USD). Address: 221 Trương Công Định Str., Ward 3, Vũng Tàu City.
Opening hours: 13:00 – 20:00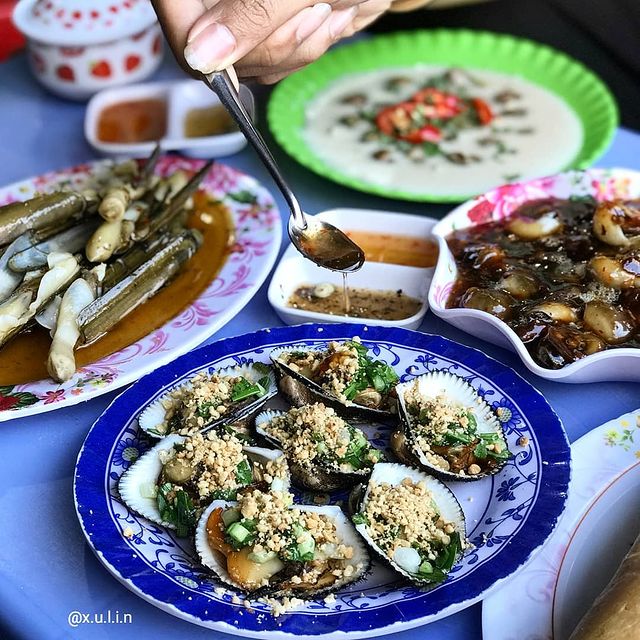 Photo by @x.u.l.i.n
Tú Xương Street
This street bristles with many different stalls and small family-run eateries and attracts many local youngsters in the late afternoon and the evening, from 4:00 pm to 9:00 pm. If you prefer a meal that can fill up your hungry stomach immediately, bún mắm (fermented fish soup noodle) Chị Bé (26 Tú Xương Str., Ward 4, Vũng Tàu city) is definitely a good choice. If you are the kind of person that is interested in the idea of trying many different foods at the same time, you can slowly start with some grilled pork and chicken first, then have bánh mì phá lấu (bánh mì used a kind of sauce made from pork meat and offal that is braised in a spiced stock with curry powder), before wrapping up your street food venture with refreshing peach tea.
Ganh Hao Restaurant
Ganh Hao is one of the most recognisable restaurants in the whole Vung Tau city and is renowned for their savoury food This is a safe option for large groups of people craving for a slap-up meal at a mid-range restaurant. Ganh Hao sits on the Bai Dau beach, allowing you to dine with an ocean view. The price for such high-quality seafood as crab, prawn, lobster, etc. is quite reasonable and competitive, ranging from 200.000 VND (9 USD) to 700.000 (30 USD) per person. Don't forget to try their signature steamed tofu with seafood, veggies and mushrooms as well as honey grilled pork ribs.
Address: 03 Trần Phú Str., Ward 5 , Vũng Tàu City.
Opening hours: 7:00 - 23:00.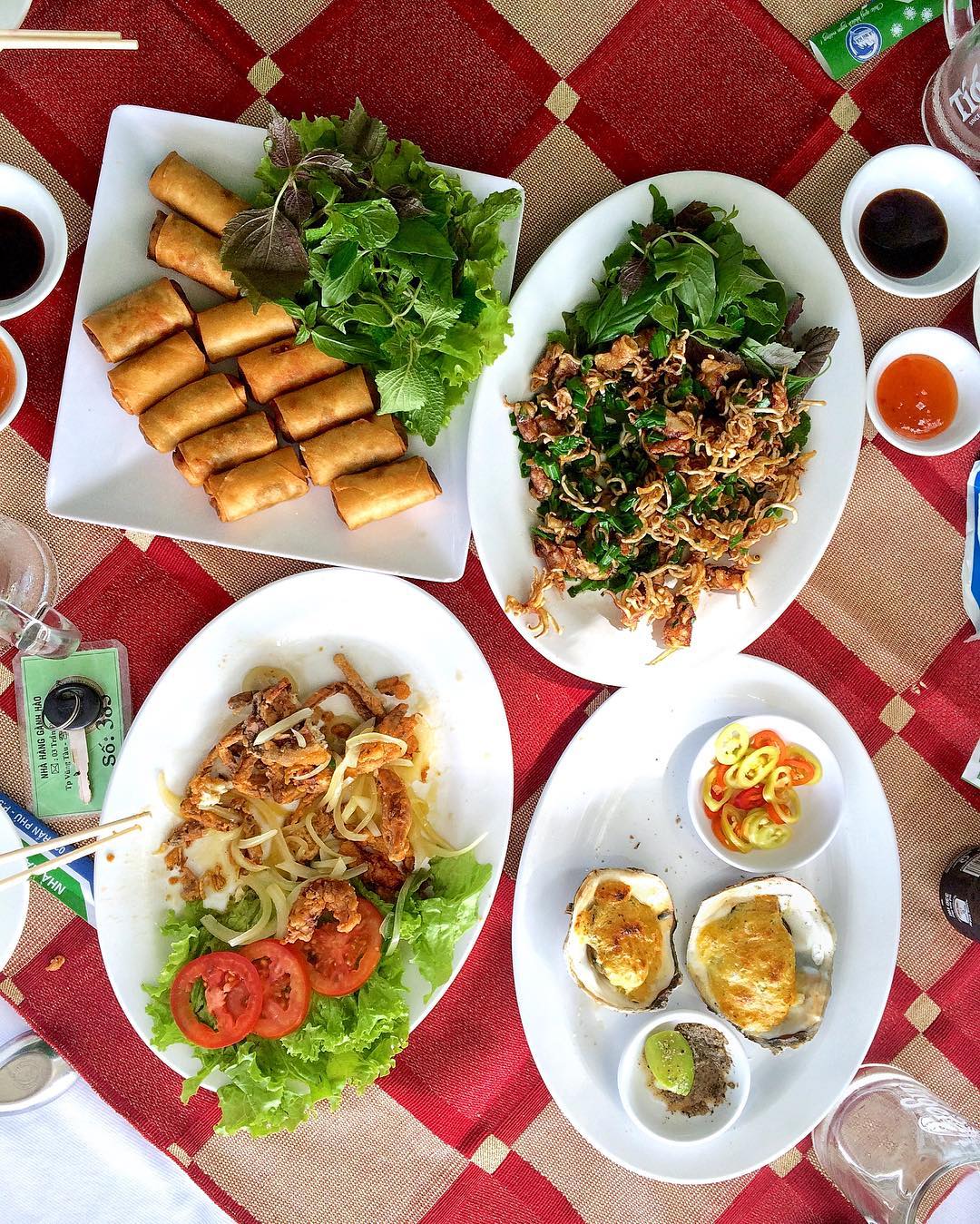 Photo by @maryderoux
Front Beach Park
Front Beach Park is an ideal venue for those interested in taking photos during festive seasons like Christmas or Lunar New Year. At night, the decorations in this park are illuminated with lights, making it such an instagrammable spot. There are quite many activities in this park , including skateboarding and dancing classes, going on after the sun goes down on normal days. However, remember to keep an eye on your surroundings and possessions as it may get overcrowded, scammers and thieves may take this opportunity to fish your belongings out of your bags.
Address: 4 Quang Trung Str., Ward 1, Vũng Tàu City, Việt Nam.
Opening hours: all day.
Soho Coffee
This is a great place to head to after filling up your stomach with all the food on Tú Xương street. Soho Coffee is a brand new cafe that mainly draws local youth as it has modern architecture and an ocean view that is able to produce eye-catching photos. Also, this cafe has a diverse menu which offers a range of beverages, from Italian coffee to bubble tea, Vietnamese coffee and mouth-watering pastries for those with a sweet tooth at reasonable prices, starting from only 29.000 VND (1.3 USD). The reputation of Soho Coffee as a notable place for savoury coffee, pastries and good photos has spread out all over Instagram and Facebook.
Address: 66 Hạ Long Str., Ward 2, Vũng Tàu City, Vietnam
Opening hours: 06:30 - 23:30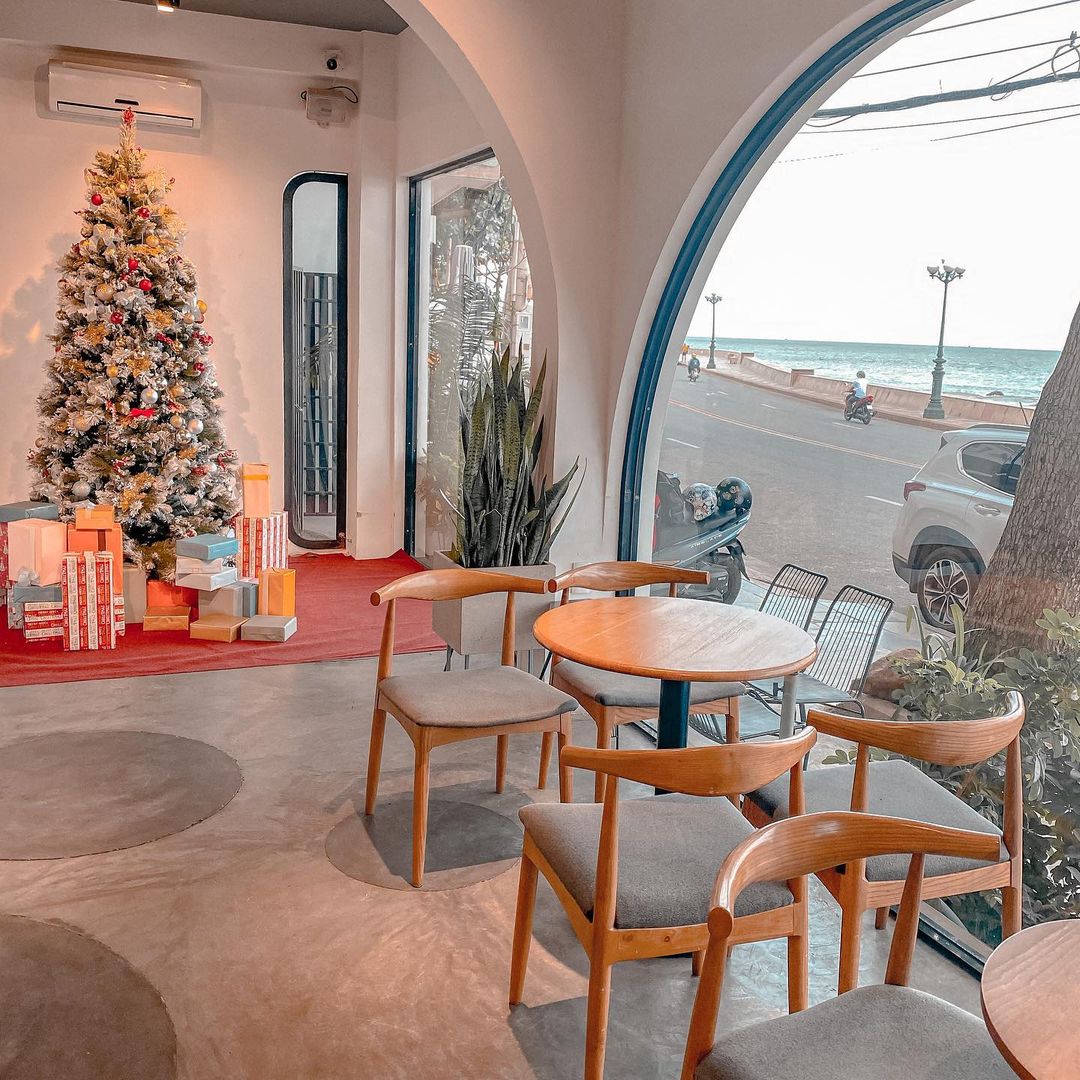 Photo by @que_nguyettt19
88 Beer Garden
What's better than dancing the night away after a long working week? 88 Beer Garden allows you to let off your steam with outstanding live dance music and a wide diversity of alcoholic drinks, including beers and cocktails. Although 88 Beer Garden is not at the forefront of the clubbing scene, it has drawn the attention of lots of local dance music lovers since its opening thanks to the celebrities it pays to perform and quality drinks and music it offers. The capacity of this club is extremely large, up to 300 people, thanks to its massive 500-square-meter size, so don't worry if you happen to forget to reserve a table in advance.
Address: 151 Thùy Vân Str., Thang Tam Ward, Vung Tau City.
Opening hours: 18:00 – 03:00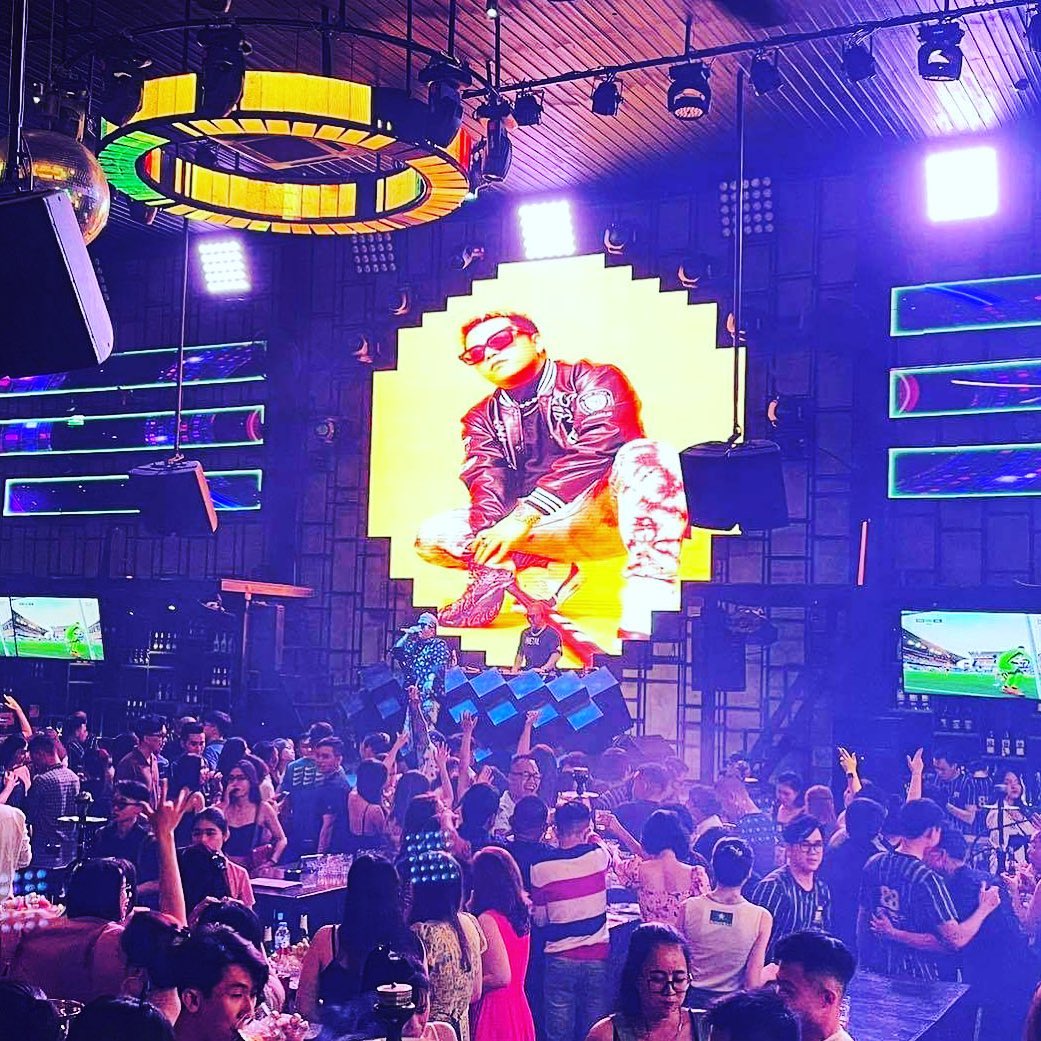 Photo by @danghuan.jboo
Mr. Spash Cocktail Bar
For those into alcoholic drinks without being bombarded with dance music played at a deafening volume, Mr. Spash Cocktail Bar is an ideal venue. This bar, albeit its small capacity, is deemed one of the must-go places in Vung Tau for drinks at night thanks to its diverse menu. A cocktail glass here may cost as low as 150,000 VND (subject to 5% service charge and then 10% VAT), which is definitely a good deal for a place with good live acoustic music and savoury cocktails.
Address: 81 Thùy Vân Str., Ward 2, Vung Tau City.
Opening hours: 18:00 – 02:00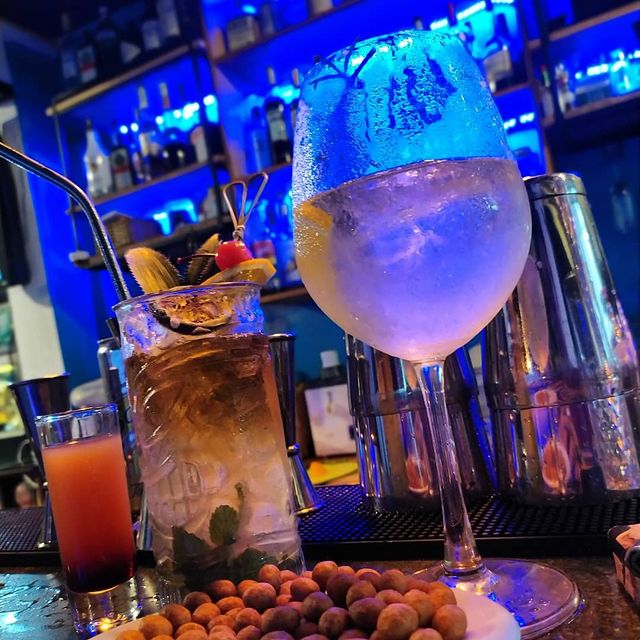 Photo by @tieutieu_0509
Conversations (0)
Join the conversation
Conversations
Join the conversation
ALL COMMENTS (0)
There are no comments. Add your comment to start the conversation.
read next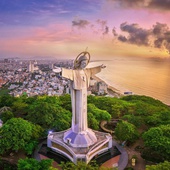 Located in the tropical climate zone, Vung Tau's weather is cool and temperate all year round which allows tourists to visit at any time of the year.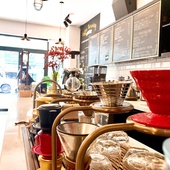 Though not a match for Dalat or Hanoi when it comes to coffee, Vung Tau still hosts a number of quality options for your social hours.