Ba Trieu Temple Festival
Ba Trieu (or Trieu Thi Trinh), one of the most famous female heroes in the history of Vietnam, is the one who led Vietnamese to resist Ngo Regime from China in 248. She was an excellent and courageous general that made her legacy with a famous quote" I want to ride the strong wind and wave, I want to slash the cetacean on the East Sea, I want to expel Ngo army out of Vietnam, and I don't want to be a slave for them"
Ba Trieu (or Trieu Thi Trinh), one of the most famous female heroes in the history of Vietnam, is the one who led Vietnamese to resist Ngo Regime from China in 248. She was an excellent and courageous general that made her legacy with a famous quote" I want to ride the strong wind and wave, I want to slash the cetacean on the East Sea, I want to expel Ngo army out of Vietnam, and I don't want to be a slave for them". She won many battles against the Ngo Army but she was killed by a wicked plot of the nemesis when she was 23. In order to remember her contribution to the homeland, people here have built a temple for her and each year, they organize a festival to rememorize the hero.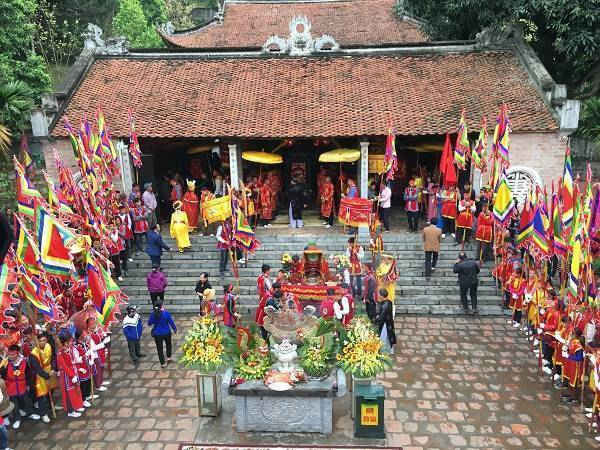 Photo: baotainguyenvamoitruong.vn
Ba Trieu Festival is the series of rites and traditional activities that is organized on 20 -23/2 (lunar calendar). It is held in a large area with the main activities progresses from the temple to the tomb and then to the village temples. However, most of the rite is conducted in Ba Trieu Temple. Along with the rite is the festival section with many traditional activities such as traditional music or rice cooking contest, combined with modern festivities. The most attractive activities are a small reenactment battle to recall the epic war between Vietnam and the Ngo Regime, and the Chau Van singing, one of the most popular forms of traditional music in ritual events.
Conversations (0)
Join the conversation
Conversations
Join the conversation
ALL COMMENTS (0)
There are no comments. Add your comment to start the conversation.
read next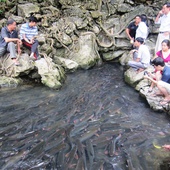 This is a traditional festival that has been going on for a very long time, and preserved by the Muong people in the God Fish Stream area.