6 Best Places To Do Your Shopping In Phu Quoc
Not the best shopping paradise you can find in Southeast Asia, Phu Quoc still has plenty for you to discover. Skip the world famous chain and help yourself with some unique, sometimes bizarre local specialty instead.
Duong Dong Market
Set in the heart of the island, Duong Dong Market is the largest and busiest local market of Phu Quoc. The place is best known for shopping unique local food, such as Phu Quoc Mushroom and Island Fish Sauce, along with dried seafood, tropical fruits and fishing equipment. There are also several booths selling souvenir, handicrafts and T-shirts. You should also not miss out the freshly-caught seafood from the food stalls here.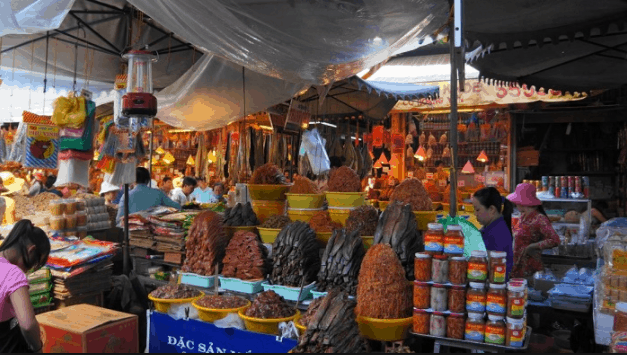 Opening hours: 07:00 – 21:00
Address: Tran Phu Street, Duong Dong, Phu Quoc Island.
Dinh Cau Night Market
Look for a place for a last minute shopping at late night? Look no further – Dinh Cau night market has everything to offer with over 50 stalls! Plenty of souvenirs to bring home and a wide range of seafood but surprisingly still stays as one of the cleanest wet markets in Asia. After an eventful day of swimming and strolling around the island, a walk around Dinh Cau Market, combined with some beers and seafood is just what needed. Please also do note that from 5PM, the street will be pedestrian only.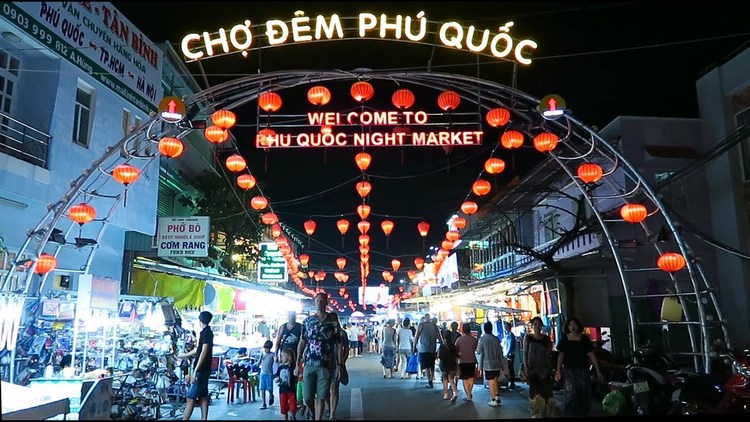 Opening hours: 17:00 – 22:00
Address: Bach Dang Street, Phu Quoc Island.
Long Beach Village
The village is a perfect shopping location for many due to its accessibility. One would wonder whether the vendors, ranging for selling simple trinkets and souvenirs to diving accessories, was there solely because of the expat and budget friendly accommodations or the other way around. All it's known is that the village offers a huge selection of products and souvenirs as well as a healthy number of food vendor to satiate ones hunger during the late of night. The location is very near the main town, making it easier to move around and explore.
Opening hours: All day
Address: Off Tran Hung Dao Street, Long Beach, Phu Quoc Island
Ngoc Hien Pearl Farm
Phu Quoc is home to many pearl farms, and Ngoc Hien is the very first 100% Australian owned company of the island. The farm offers a wide variety of pearl jewelleries from reasonable prices to luxury and customized accessories. Pearl lovers also should not miss experience the production process and see the real live pearls to yourself.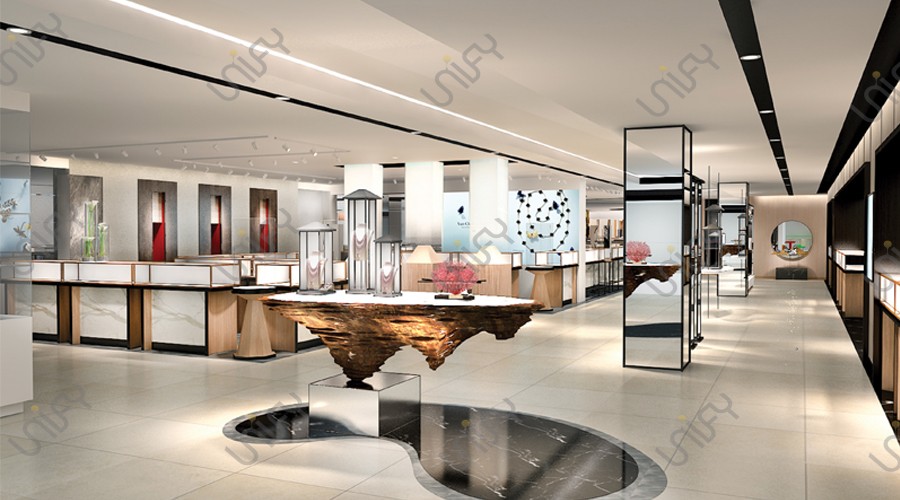 Opening hours: 9:00 – 21:00
Address: Duong Bao Ward – Duong To Town – Phu Quoc.
Phung Hung Fish Sauce Factory
Fish sauce, the king of condiments in Asian culinary, known for it's high and intense Umami flavor and also it's salty and pungent aroma depending on the producers. Before the boom in tourism and the rise of multi-million 5 star resorts, Fish sauce is Phu Quoc and Phu Quoc is Fish sauce. Phung Hung fish factory is one of the well-known fish sauce factory in Phu Quoc, right next to the Phu Quoc prison. Tour around the factory and explore the process of making such famed condiment and learn about the history of the factory, and maybe buy a couple of litre on your way back, but be careful, Fish sauce might not be airplane-friendly depending on the airline you are with so check with them beforehand.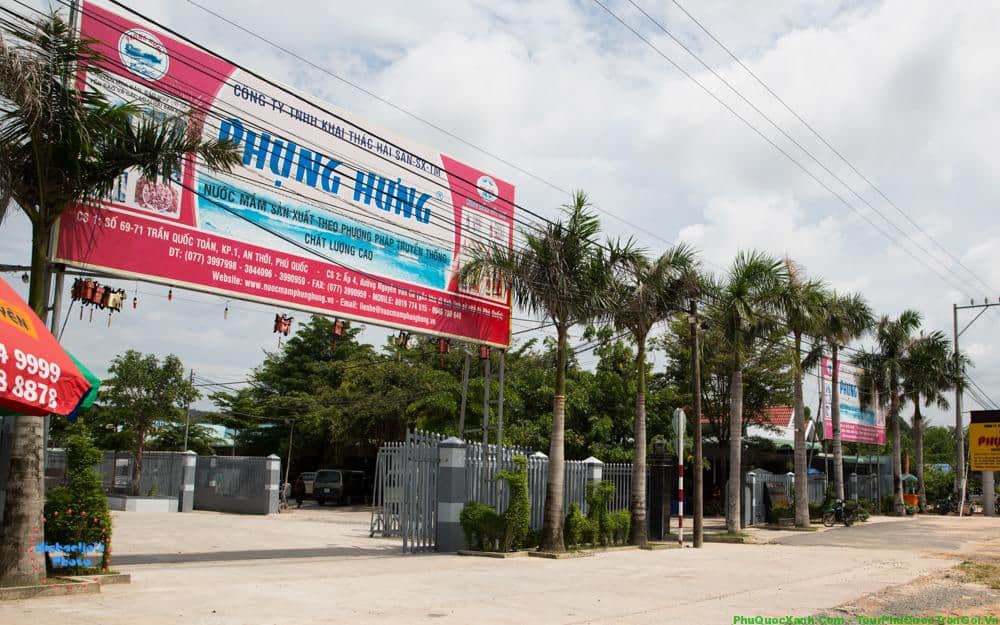 Opening hours: 9:00 – 17:00
Address: 201 Nguyen Van Cu, An Thoi, Phu Quoc, Vietnam
The Green Boutique Phu Quoc
An absolute must visit for ladies! Here at The Green Boutique, skincare and bodycare products are all high quality homemade from organic with a lot of love and care, which you can easily tell when you have a chat with the shop owner – Miss Ut. The shop has been receiving a lot of possitive reviews from visitors all over the world, and is definitely a place to be when visiting Phu Quoc.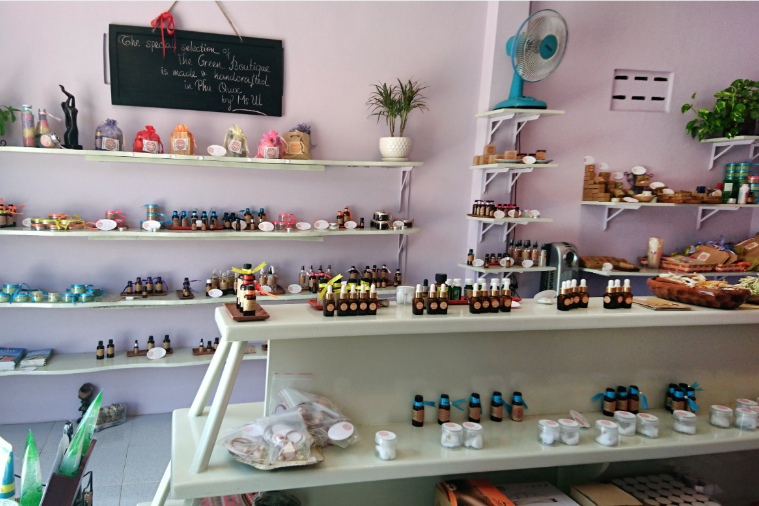 Opening hours: 9:00 – 21:00
Address: 92 Tran Hung Dao, Duong Dong, Phu Quoc
Conversations (0)
Join the conversation
Conversations
Join the conversation
ALL COMMENTS (0)
There are no comments. Add your comment to start the conversation.
read next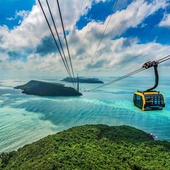 The location of Phu Quoc in the Gulf of Thailand enables it to be embraced by the ocean and to have a temperate weather.