6 Best Vegetarian Restaurants In Nha Trang
A scattering of vegetarian restaurants in Nha Trang City provides tourists more options for dining out. If you're still wondering where to go, here are some highly recommended names.
1. Bo De Vegetarian Restaurant
Bo De Vegetarian Restaurant offers organic food in a cozy and welcoming atmosphere. This local vegan-friendly restaurant features a traditional style with red-tiled floors, brick-exposed walls, and wooden furniture. You can either choose to eat in the inner courtyard or in the dining room on the upper floors. The menu includes many seasonal favorites such as Thai-style mushroom hotpot, simmered mackerel with pepper, snow fungus salad, and lotus seed soup. Bo De Vegetarian Restaurant also provides takeaway service so guests can enjoy great vegan meals right at their homes.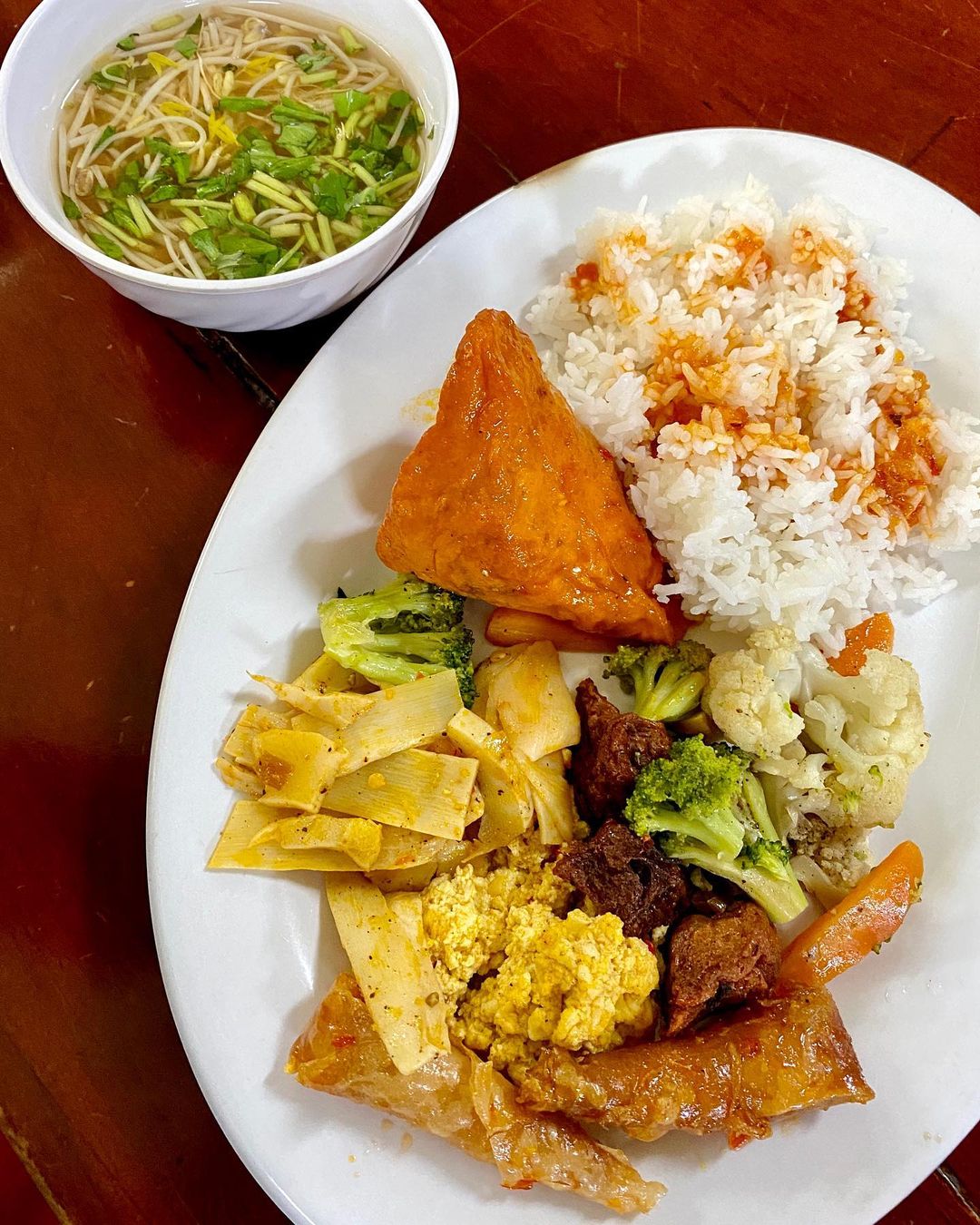 Photo: @vietbossnhatrang
Location: 11 Huynh Thuc Khang Street
2. Yen Vegetarian Restaurant and Yoga
An iconic vegetarian restaurant in Nha Trang City, Yen Vegetarian Restaurant and Yoga is embraced by a rustic vista with a thatched-roof balcony and bamboo tables and chairs. The interior is decorated with traditional items such as lanterns, hanging paintings with bamboo frames. In the restaurant, there are full of wholesome meat-free dishes, namely fried green beans with mushroom, mango salad and lotus seed fried rice, Thai-style rice, vegan noodles, and mushroom hotpots.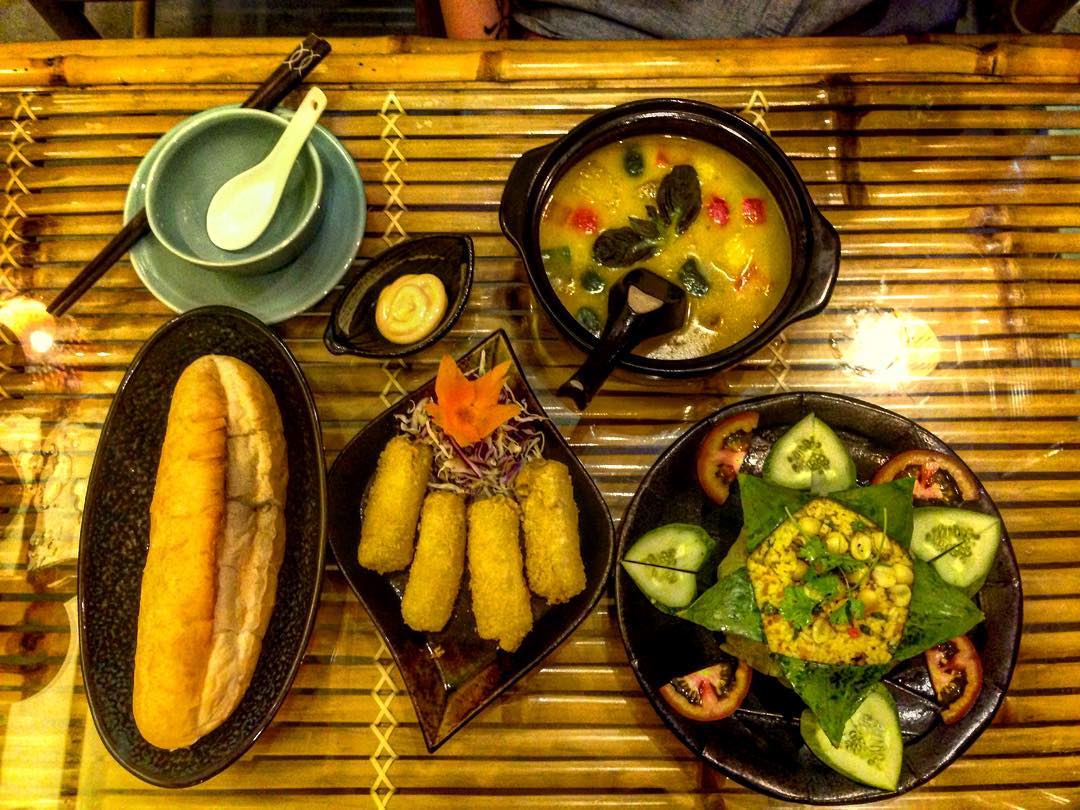 Photo: @mari_skiaparelian
Location: 46/9 Le Thanh Ton Street
3. Hoan Hy Vegetarian Restaurant
Hoan Hy Vegetarian Restaurant eases all guests who are craving an intimate eatery in Nha Trang City. The restaurant's design is bold with the countryside style of Southern Vietnam. In an ample space, Hoan Hy Restaurant serves an extensive menu based on Vietnamese authentic cuisine. The best dishes to try here are Hoan Hy special hotpot, bitter melon hotpot, cauliflower stir-fried with mushroom, and young tofu stir-fried with Shitake mushroom.
Location: 47B Le Dai Hanh Street
4. Sen Thien Vegetarian Restaurant & Cafe
Sen Thien Vegetarian Restaurant & Cafe is just like a quintessential calm oasis away from the dynamic city. The traditional red-tiled restaurant is built above a lotus pond. It especially becomes a romantic spot to admire sunset and lotus flowers while enjoying fantastic meals. For breakfast, it's best to choose bloating fern-shaped cakes and a cup of coffee. For lunch, you should choose rice wrapped in lotus leaf. Meanwhile, mushroom hotpot is a great option for dinner. Additionally, the beverage list is abundant and suitable for all types of guests.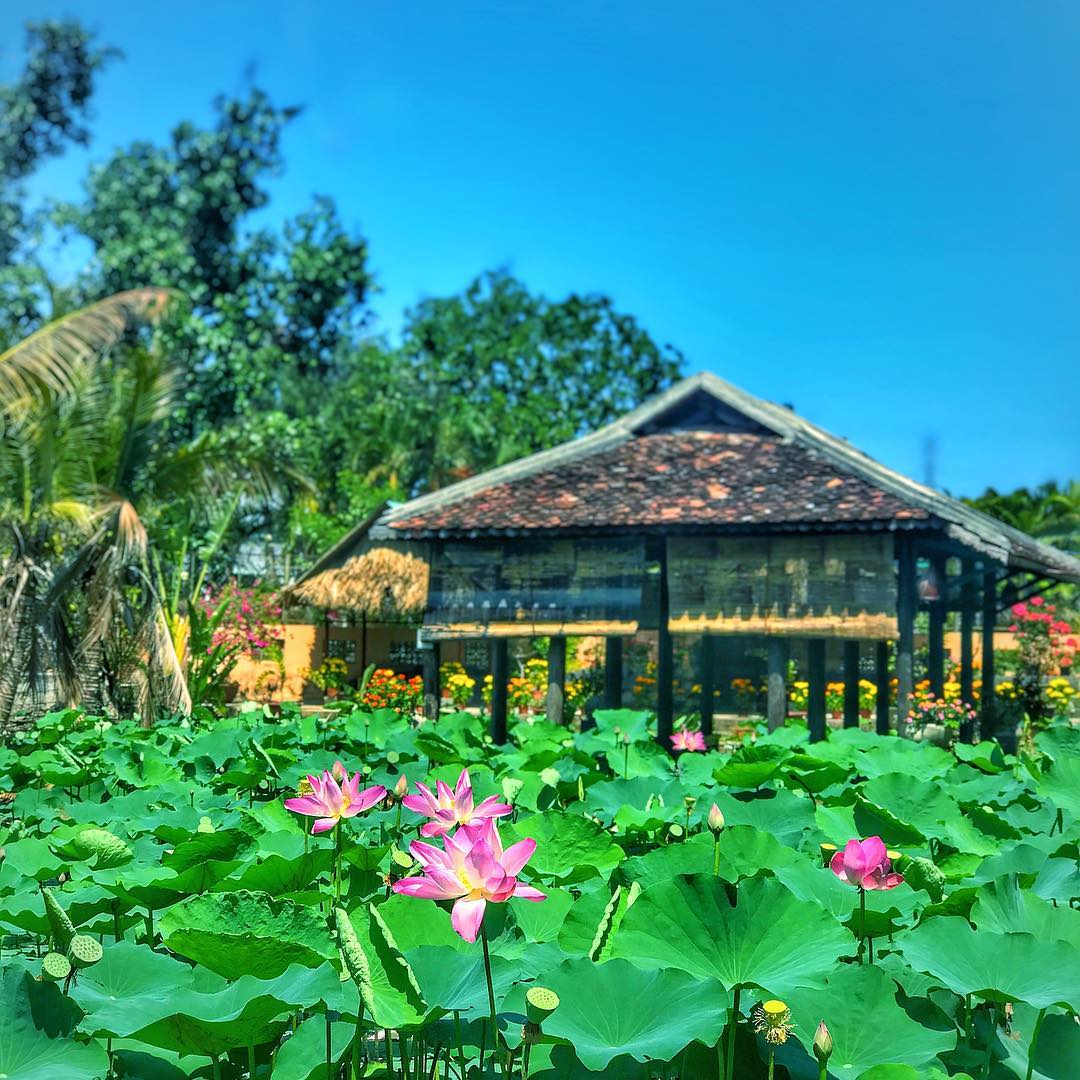 Photo: @nguyentung.2508
Location: Thai Tong Hamlet, Vinh Thai Commune
5. Phap Hy Vegetarian Restaurant
Phap Hy Vegetarian Restaurant is a popular destination for family and friend gatherings. Designed with minimalism in mind, the restaurant exudes a sense of peace and elegance. It is tastefully decorated with large lotus pictures and hanging bamboo lanterns. Vegetarian guests are treated with a vast range of vegan Asian and European specialties. All dishes make use of fresh ingredients.
Location: 60 Hoang Dieu Street
6. Co Tam Vegetarian Restaurant
Co Tam Vegetarian Restaurant is a budget-friendly dining spot for vegan dishes. Locals often flock to this restaurant on the first day and fifth day of the lunar month. Co Tam Restaurant impresses any first-timers for its neat and generous space. Though it's quite busy and crowd, guests do not have to wait too long for the meal. Options vary from salads to noodles and rice in clay pots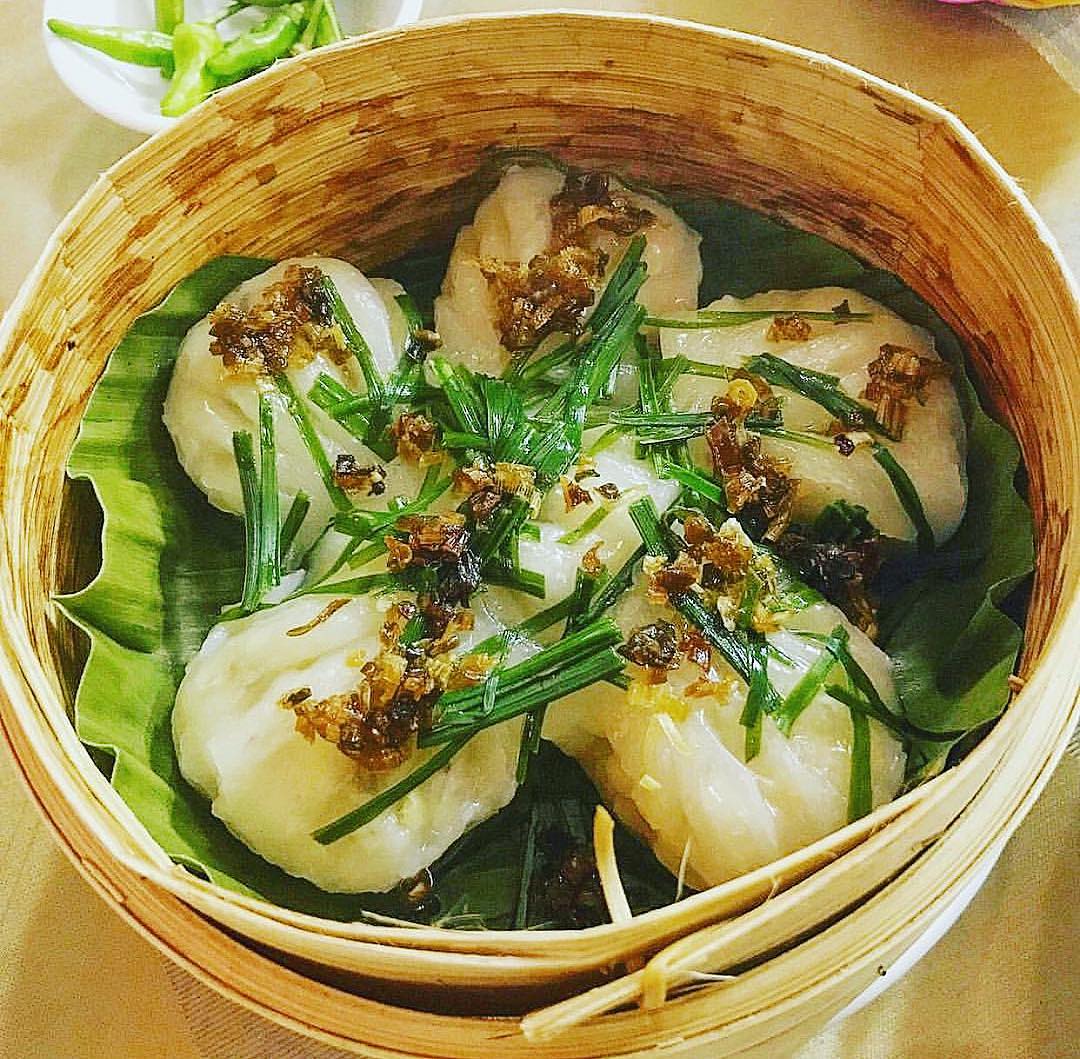 Photo: @_heavenof_hai
Location: 5 Lac Long Quan Street
Conversations (0)
Join the conversation
Conversations
Join the conversation
ALL COMMENTS (0)
There are no comments. Add your comment to start the conversation.
read next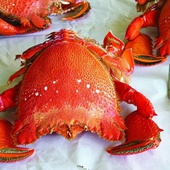 There are many types of fresh, delicious yet cheap seafood in Khanh Hoa such as shrimp, sea snail, mussel, lobster, oyster, etc. but Huynh De Crab is the most famous specialty.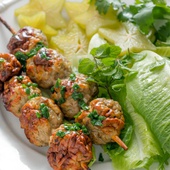 Many people know about Ninh Hoa District through its famous Sour Meatball. However, there is another type of meatball that is by no mean sour but has also become a well-known food.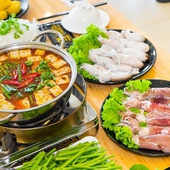 During your time in Khanh Hoa, if you have a chance to visit Dai Lanh, absolutely do it! One of the many reasons for you to do so is the famous Cuttlefish Hotpot that can only be found there.