8 Unique Traditions and Cultural Traits of the Mekong Delta area
The Mekong Delta, which is the newest and the biggest river delta of Vietnam, is the country's largest rice and fruit manufacturer. The Mekong Delta would not be thriving as it is today without the joint efforts to reclaim the land that had been abandoned of four main ethnic groups, including the Vietnamese, Chinese, Khmer and Cham. These four have coexisted and harmonized to turn the Mekong Delta into such a productive region. In addition, the influences of each group and those of nature have also laid a solid foundation for the modern pattern of the Mekong Delta. In this article, we have selected eight unique traditions and customs of this region so that readers can acquire a grasp of the most prominent cultural traits, which tend to be heavily influenced by nature, of the locals here.
They prefer freshwater fish and products made from fish
It is apparent that the locals here tend to use freshwater fish, as well as other kinds of animals that live in freshwater lakes, rivers or canals in their meals. This is due to the fact that the Mekong Delta is built up by a complex network of distributaries of the Mekong River. The natural environment here is especially suitable for the development of a wide variety of flora and fauna, especially freshwater fish and crab. Therefore, it comes as no surprise for others to learn that the Mekong Delta produces the largest freshwater aquaculture production in Vietnam.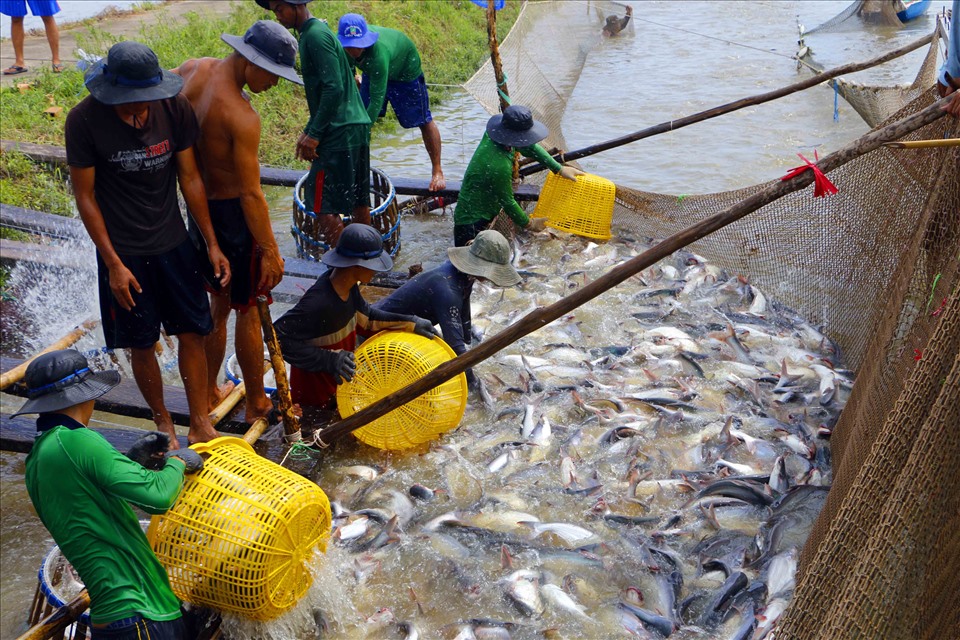 Photo: laodong.vn
They rely on water transport
Living in a region that is made up of thousands of canals, distributaries, and large rivers, the Mekong Delta locals mainly commute by small kayaks or motorboats between areas. Also, because of this particular geographical condition, the first Vietnamese settlers from the North tended to choose to build up houses near a wharf or a confluence in hopes of having a convenient and comfortable life.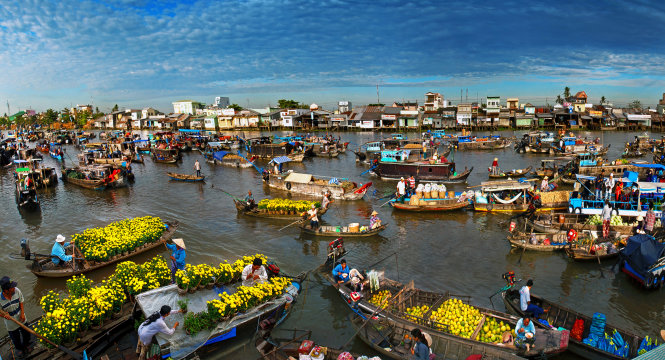 Photo: tuoitre.vn
They love floating markets
Floating markets are unique cultural traits of a region with a complex network of distributaries like the Mekong Delta. It is clear that since people tend to take up residence in confluences and are heavily reliant on water means of transport, floating markets, which are the result of the two aforementioned factors, also thrive in the Mekong Delta. Cái Răng, which sits on the surface of Cần Thơ river, is one of the largest floating markets in Southeast Asia. However, due to the development of road infrastructure, floating markets are losing grounds these days. That being said, the Mekong Delta local still take pride in their unique floating markets that cannot be found anywhere else in the whole of Vietnam.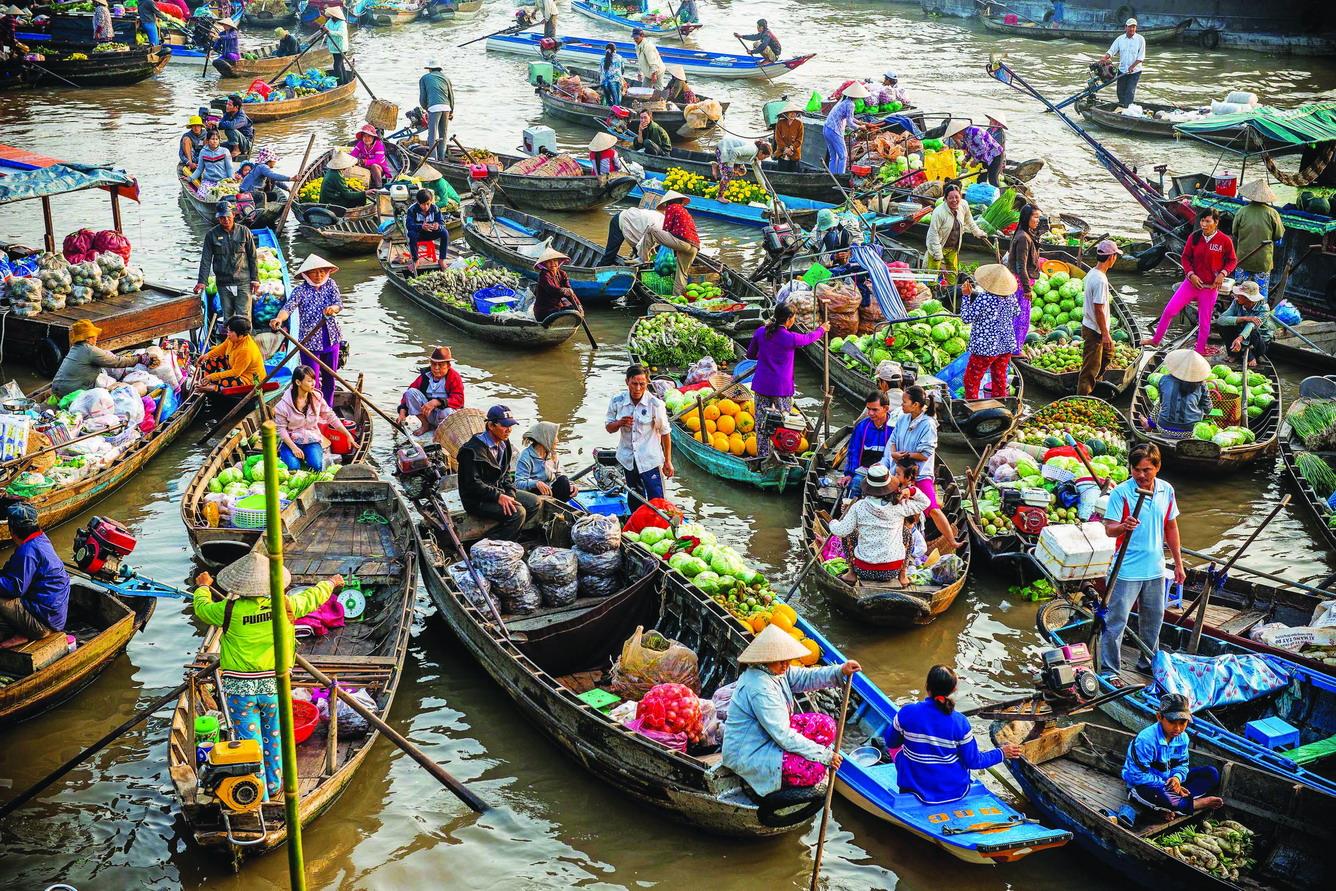 Photo by @linklinkytk1123
Their clothes can stand the test of time
The Mekong Delta, located in a sub-equatorial climate, has two clear seasons in a year. It is generally dry and hot from November to April, warm and wet between May and October, which is too extreme for high-quality clothes. In addition, three-fourths of the Mekong Delta is composed of rivers while farmers spend most of their time being exposed to water and mud; thus high-quality fabrics like silk have never been their choices. Instead, people here tend to opt for thick cloth with dark colours that can stand the test of time. The Mekong Delta local's symbolic costume is called "áo bà ba", which has remained popular since the first wave of Vietnamese settlers in this region.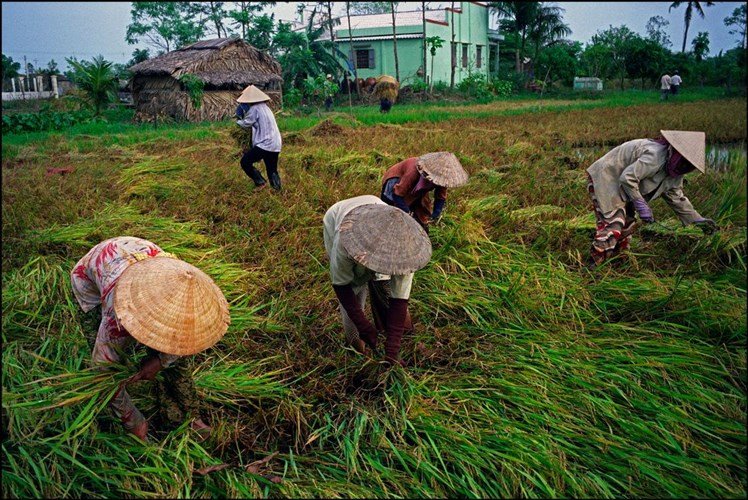 Photo: khoahoc.tv
Festivals are part and parcel of their lives
The festivals in this region are inherited from waves of Northern Vietnamese, Chinese, Cham, as well as Khmer immigrants. For the Vietnamese residing in the Mekong Delta, Kỳ Yên festival, which is held annually from 15th January to 15th March of the lunar year depending on provinces, is the most important. People in a village would gather in their communal house to perform the rituals and watch hát bội, which is a kind of Vietnamese opera influenced by traditional Chinese opera and can hardly be found in the North of Vietnam. Meanwhile, the Khmer have Chol Thnam Thmey, which celebrates the Khmer New Year and coincides with the New Year Celebration of Thailand, Myanmar and Laos. In terms of the Cham, the majority of whom are Muslims, they have their Muslim celebrations such as the Roja festival. Lastly, the Chinese celebrate similar festivals with the Vietnamese - the Lunar New Year, the Middle Autumn Festival and the Winter Solstice, to name but a few.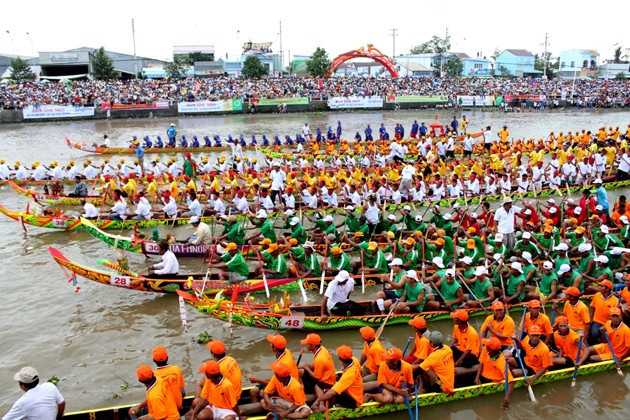 Photo: toquoc.vn
They are generous and easy-going
The Mekong Delta is gifted with good weather all year round and is hardly affected by any extreme weather conditions like hurricanes or flooding. Moreover, it has a fertile soil which is a prerequisite for high crop yields. Therefore, irrespective of the harsh working conditions of people residing in the Mekong Delta, as long as they are willing to go to great lengths to work, they will earn more than enough. In fact, besides growing rice in wet paddies, farmers in the Mekong Delta also capture animals in forests and rivers to make extra money. After harvesting, they would spend four to five months enjoying the dividends that their hard work pays with all those whom they work with or know at the beginning of the dry season. Thus, people in this Mekong Delta tend to be at peace with the world and pretty generous.
They record high water marks
Living near large rivers, people in the Mekong Delta, especially the Cham ethnic group, live in stilt houses that allow them to raise the homes off the grounds on stilts during the annual floods. After each record high flood, it is a common practice for these people to create a physical marker indicating the highest water mark as well as the year this flood occurs.
They uphold the value of women
Women in the South of Vietnam, particularly the Mekong Delta, are also a primary source of income and play an integral part in enhancing their families' financial conditions. There is a Vietnamese proverb which says "nhất nam viết hữu thập nữ viết vô" (one man is more valuable than ten women). However, this proverb is not applicable to women living in the Mekong Delta for the reason mentioned above. Thus, it is apparent that the value of women residing in this region is upheld by the society, which is a prerequisite for the eradication of gender inequality and the development of the society as a whole.
Conversations (0)
Join the conversation
Conversations
Join the conversation
ALL COMMENTS (0)
There are no comments. Add your comment to start the conversation.
read next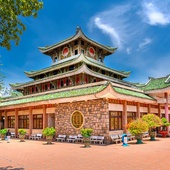 Mekong Delta is not all about water and canals. The region is also a beautiful picture of diverse cultures, religious landmarks and colorful festivals. Get to know Mekong in depth with these attractions.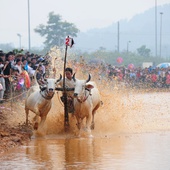 In a delightful atmosphere after a successful bumper summer-autumn crop, Khmer community in An Giang and other southern provinces such as Soc Trang and Ninh Thuan is excitedly preparing for their annual Dolta Festival, which lasts from 26 to 29 September.