Hoa Binh Cuisines - Food To Try & Love
Besides stunning landscapes, Hoa Binh's cuisine is also an attractive element of the province. Hoa Binh's specialities are both diverse and unique to the Northwestern mountainous areas of Vietnam. The following are some of the must-trys when you visit the place.
Lam Rice (Rice in bamboo tube)
Lam Rice bears strongly the taste and scent of Northwestern Mountains and forests. The only ingredient of this food is nothing more than sticky rice; however, it is cooked by a very special tool: bamboo cylinder. People put rice into the cylinder together with water in a standard recipe, then cover the cylinder by banana leaf and bake the whole cylinder over slow fire. When eating, gourmets only have to break the bamboo cover and enjoy much more sweet-smelling rice than usual ones. This food has its excellent taste when eat with sesame salt.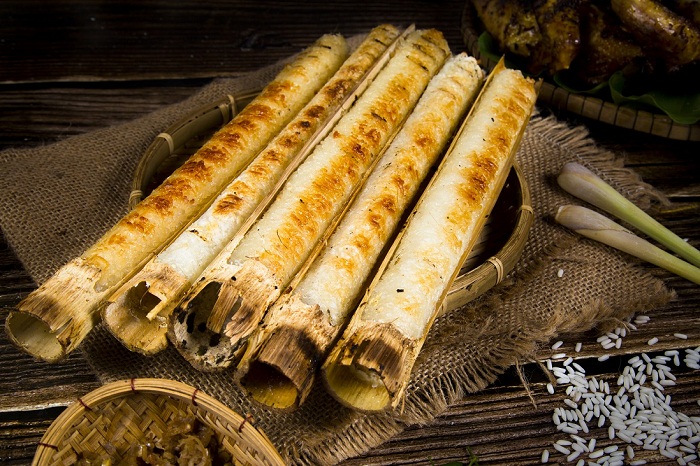 Photo: dulichvietnam.com.vn
Lóong Soup
Loong soup is a special soup whose ingredients are poke and peeled banana collected in the forests of Hoa Binh. Banana tree are cut from the depth forest and then peeled to collect the inside part. This peeled part will be sliced into tiny, mixed with salt to demolish its acid taste then cooked with piglet and unique ingredients of the province : burned Dổi nuts and sliced Lốt leaf. This dish is cool and sweet that may make gourmets keep digging in.
Meat roll with pomelo leaf
This dish is not only unique for its delicious taste but it is also unique for Hoa Binh, The process to make it is very simple: high quality bellies meat sliced into small piece as big as pinkie, then spiced with fish sauce and onion. After that, washed pomelo leafs are sliced into half and each half would be used to roll a piece of sliced meat and then clip by bamboo sticks. Barbecuing the food on slow fire while smelling its alluring scent of poke mixed with pomelo leaf may make foodies dying for it.
Xôi ngũ sắc (Five colors sticky rice)
Very popular with ethnic minorities in the Northwestern area of Vietnam, Xôi ngũ sắc allure foodies first by its appearance which is usually decorated like a flower with five colors: white, green, black, orange and yellow. The five colors represent five natural elements according to oriental philosophy. Each color offers foodies a different taste since they are cooked with different ingredients and processes. For example, green color is rooted from pineapple leaf; orange color comes from Gấc fruit and yellow is the color of cooked green bean.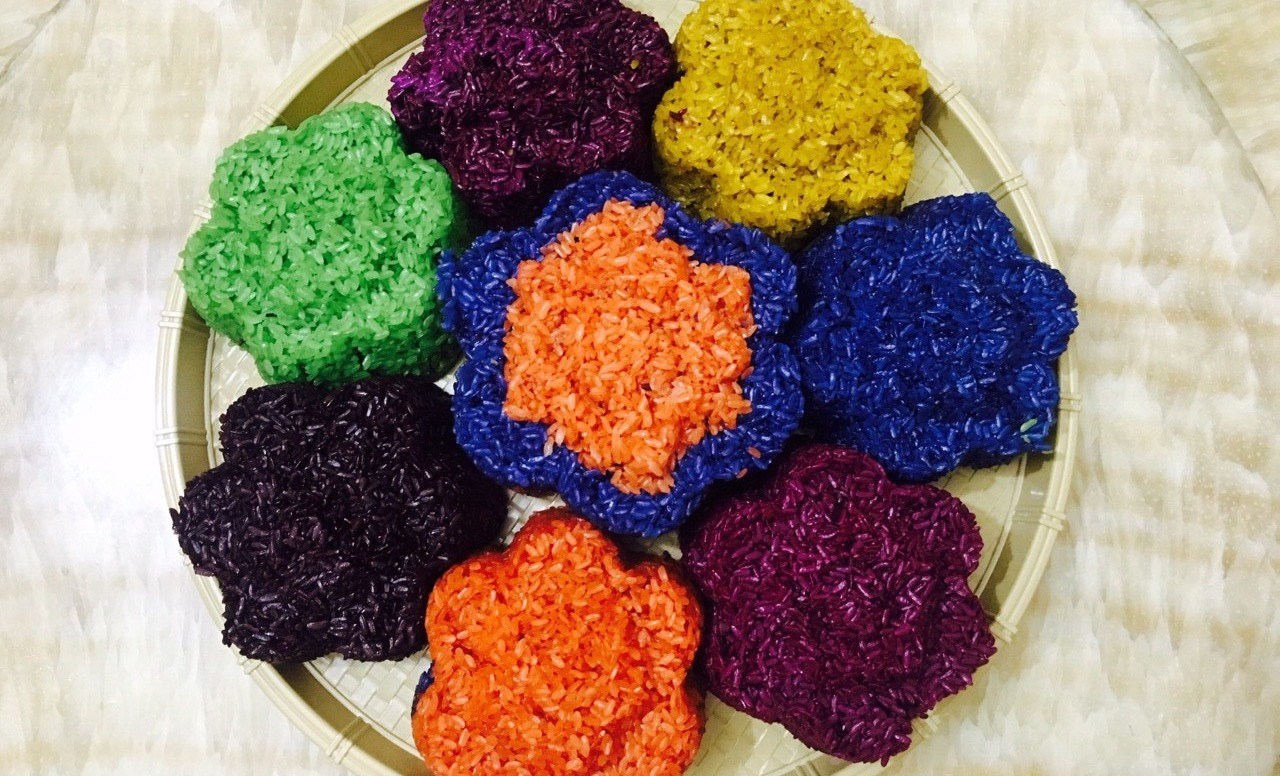 Photo: vanhien.vn
Conversations (0)
Join the conversation
Conversations
Join the conversation
ALL COMMENTS (0)
There are no comments. Add your comment to start the conversation.
read next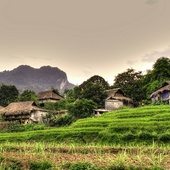 Similar to other mountainous provinces in the North of Vietnam, the best time to travel to Hoa Binh should be the winter time, lasting from October to February.