Getting To Ho Chi Minh City - Air, Road and Train
Bus, air and train to get to Ho Chi Minh City from Hanoi, Danang, Nha Trang, Hong Kong and other international destinations.
Air
Thanks to its fast growing economy, Ho Chi Minh is well connected to the world by a vast amount of airlines. Operating airlines to Ho Chi Minh city include big names such as Air France, Japan Airlines, Asiana, Lufthansa, United Airlines, etc.
These airlines serve direct flights to major cities in Asia (Hong Kong, Tokyo, Beijing, Seoul and all Southeast Asian capitals), Europe (Frankfurt, Paris, Moscow), Australia (Melbourne, Sydney) and America (San Francisco). The recently renovated international terminal made Tan Son Nhat airport the largest, both in size and capacity, among all airports in Vietnam.
Photo : doisongphapluat.com
Domestically, there are daily flights from major cities such as Hanoi, Danang, Hue. Others have 3-4 flights per week to Ho Chi Minh City, depending on seasons. There are currently four airlines serving domestic routes: Vietnam Airlines, Jetstar Pacific Airlines, Air Mekong and Vasco Airlines.
From Hanoi to Ho Chi Minh City, there are 30 daily flights back and forth operated by Vietnam AIrlines, Jetstar Pacific, Air Mekong and the latest Viet Jet Air. One way fare is between $100 and $150, depending on season.
From Danang to Ho Chi Minh City, there are 10 daily flights back and forth. One way fare is between $70 and $90. The trip takes about an hour each way.
Related reading:
Ho Chi Minh City Airport (SGN)
Vietnam Airlines Phone Number
Vietnam Airlines Baggage Allowance
Vietnam Airlines Safety Record
Bus
Bus runs from Phnom Penh to Ho Chi Minh City everyday, crossing Moc Bai border or ferry transfer in Chau Doc (learn more about Crossing Vietnam-Cambodia border). The trip is about 6-7 hours and costs about $12.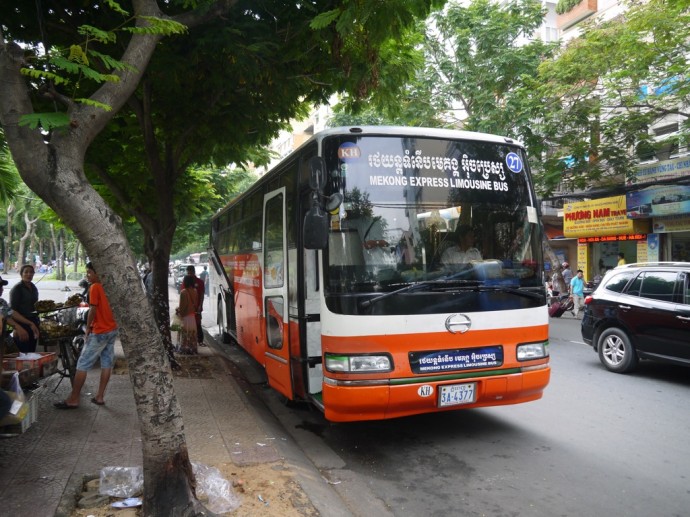 Photo : renegadetravel.com
For intercity travel, you can book a ticket from Mai Linh or Phuong Trang from almost any destinations. These two companies are reliable in terms of timing and bus quality. Other options include Sinh Cafe or Hanh cafe though there have been reports for scams and passengers pick-up along the way. Check out 2 main bus hub in Ho Chi Minh city Mien Dong and Mien Tay bus station.
Train
The North-South Express trains connect Ho Chi Minh City to other major cities such as Hanoi, Nha Trang, Hue and Danang, on a daily basis. There are 4-5 express trains and it takes about 2 days to arrive in Hanoi or 1 day to Danang. Taking the train, although slow, is a great way to appreciate the natural beauty and local culture of Vietnam that unfold along the way.
Related Reading:
Hanoi - Ho Chi Minh City Train
Hue - Ho Chi Minh City Train
Danang - Ho Chi Minh City train
Conversations (0)
Join the conversation
Conversations
Join the conversation
ALL COMMENTS (0)
There are no comments. Add your comment to start the conversation.
read next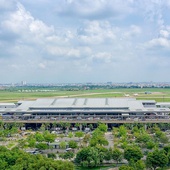 After a major renovation in early 2000s, Tan Son Nhat International Airport (SGN) is currently the largest in terms of area and capacity airport in Vietnam.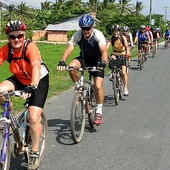 Cycling is not a common way of travelling in Ho Chi Minh City where most people want to travel by motorbike or car to save time. However, going by bicycles is an excellent way to explore the city.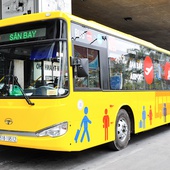 Ho Chi Minh City has a reasonable bus infrastructure, enabling visitors and locals to get around quickly and cheaply.