Halong Bay - A Brief History
Get to know the recent history of Halong Bay, one of Vietnam's most loved travel destination.
Halong Bay - A Historically Long-standing Wonder
Being one of the most prominent tourism destinations of Vietnam, Halong Bay fascinates visitors because of not only its heavenly natural beauty, but also its value in geology, history and archeology. Let's join us on the trip to discover this uniquely treasurable water area.
Halong Bay In The Old Days
The beauty of Ha Long Bay is a perfect combination of emerald water with mysterious caves and grottoes; however, not many of us know about Halong Bay as a cradle of prehistoric people who initially contributed to create Halong Bay's culture nowadays.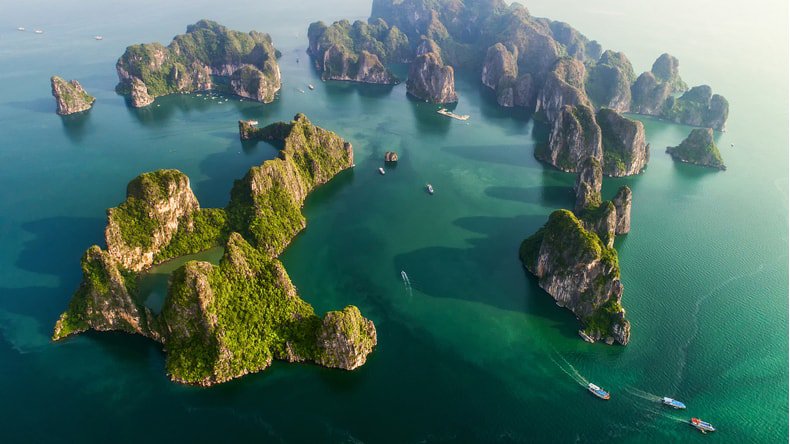 Photo : visithalongbay.com
In 1937, Anderson - a Swedish archaeologist, together with two French sisters, journeyed for months through the sea of Halong Bay. After days of climbing mountains, exploring caves and coastline, they had found many stone artifacts; including axes, grinding tables, sewing needles, and even jewelry! The culture that created these remnants had been called "Ngoc Vung Culture", which is believed to exist at the end of the New Stone Age. Later, more archeological sites such as Dong Mang, Xich Tho, or Soi Nhu, which might be hundreds of square kilometers, were also discovered as a result of excavations.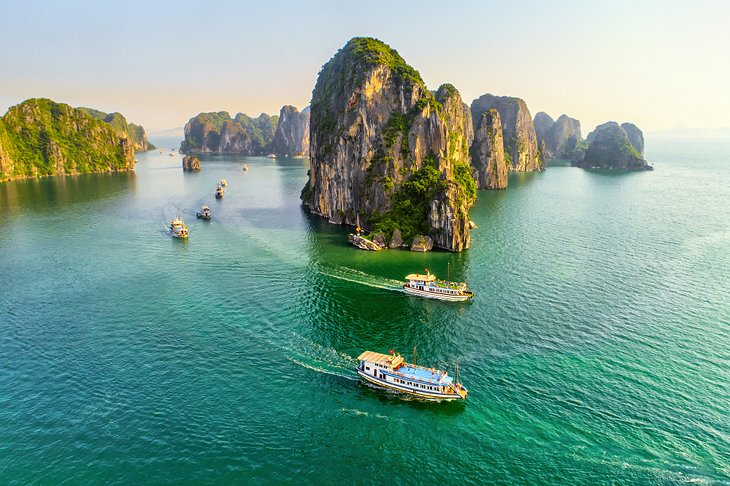 Photo : planetware.com
Throughout its development, Halong Bay played an important role in being a center of cultural and commercial exchanges among ancient Vietnam and China, Japan, Thailand, since Halong lied on the main route connecting these countries. Van Don Port, which was established in the period of Ly Dynasty (1149), was also the site that witnessed the glorious victory of the war against the invasion of Yuan-Mongols aggressors. 500 years ago, in his verse "Lo Nhap Van Don", Nguyen Trai praised the beauty of Halong Bay as "rock wonder in the sky".
Halong Bay and the French
In 1883, Quang Ninh province was under the occupation of the French Colonies. It was at that time that French geologists and archeologists started to realize the gorgeous beauty and historical value of Ha Long Bay. There are many famous islets which were named by the French, such as Sung Sot Cave- "la grotte des Surprise". The French discovered this place in 1901, and gave it that name in 1938.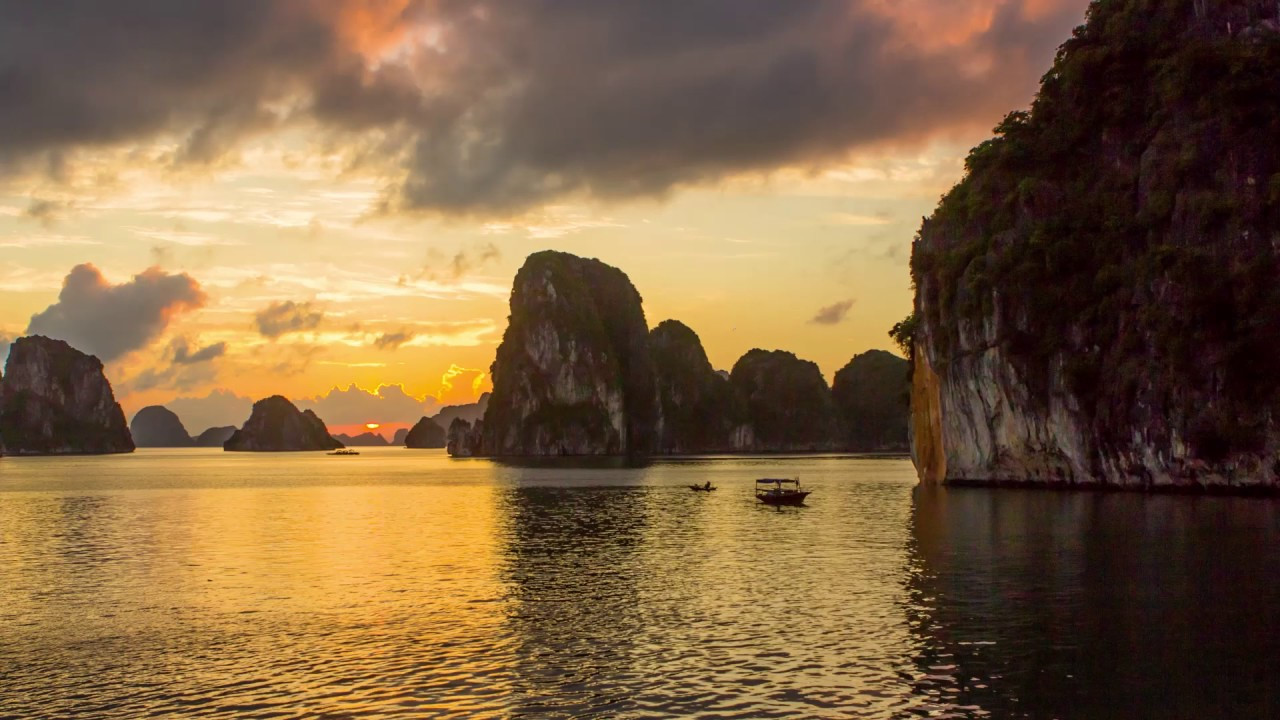 Photo : vietgiaitri.com
Though the name Ha Long had been long called by local people, it was not until the end of nineteenth century did the official name "Ha Long" first appeared in the French's marine maps. In the newspaper of "Hai Phong News" published in French, there was an article about a mysterious creature that looked like dragon in the area of Ha Long Bay, which was seen three times in 1898, 1900, 1902 by captain Legderin and other sailors of Avalence ship.
Ha Long - A World Heritage Site
In 1962, the Ministry of Culture, Sports and Tourism of Vietnam listed Hạ Long Bay in the National Relics and Landscapes publication, a "'Renowned National Landscape Monument". Halong Bay was first listed as a UNESCO World Heritage Site in 1994, in recognition of its exclusively universal aesthetic value. In 2000, Halong Bay's World Heritage Listing was updated when the World Heritage Committee additionally recognized Halong Bay for its outstanding geological and geomorphological value.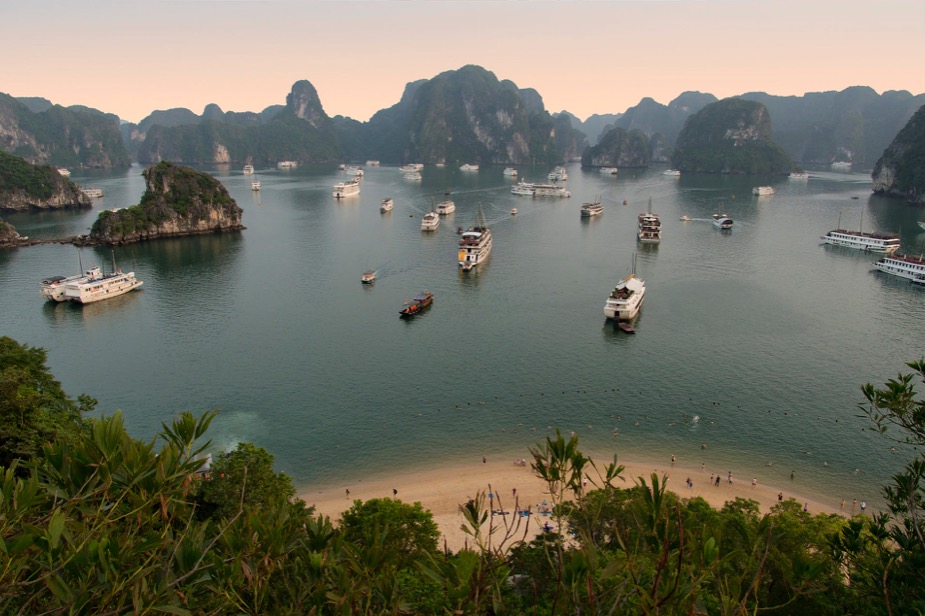 Photo by @Bernd Schubert
In 2009, Halong Bay was nominated as one of the World's 7 Natural Wonders by the New 7 Wonders Foundation, which runs the "New Seven Wonders of the World" program. In 2011, this program continues and after a large-scale voting campaign holding all over the country; on 11th, November, 2011; Halong Bay has officially become one of the new seven natural wonders of the world.
Conversations (0)
Join the conversation
Conversations
Join the conversation
ALL COMMENTS (0)
There are no comments. Add your comment to start the conversation.
read next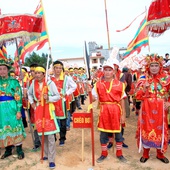 Quan Lan Festival is organized from the 10th to the 20th of the 6th month of Lunar Calendar) in QuanLan, Van Don, QuangNinh to commemorate Tran Khanh Du, a famous general of the Tran dynasty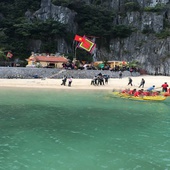 Ba Men Temple is located on a stone island inDau Be Archipelago,which is regarded as the South boundary of HalongSea and Cat Ba (HaiPhong) Sea.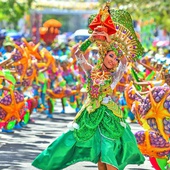 Not many know that there is another Carnival held annually in Ha Long Bay, one of the seven wonderful world natural heritages in Vietnam.