Halong's Carnival: The One Of Its Kind In Vietnam
The Halong's Carnival
When the word "Carnival" comes to ears, most of people could think of hot and sexy ladies in the heavenly tropical Brazil, wearing hot bikinis with various lush colors and marching along the streets with fiery dance moves under exciting music. However, not many know that there is another Carnival held annually in Ha Long Bay, one of the seven wonderful world natural heritages in Vietnam, under equally colorful and uproarious atmosphere with thousands of participants from numerous Asian nations including Vietnam, Korean and Filipinos.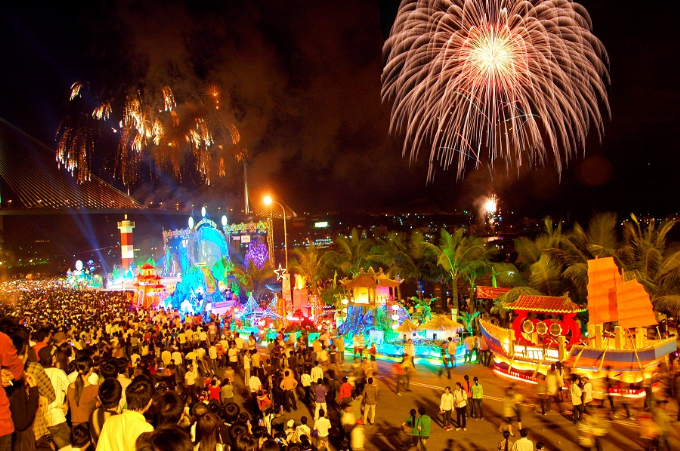 Photo : dulichtoday.vn
Ha Long Carnival was first organized in 2006 with the main purpose to create a place for Ha Long Bay and other participating countries to exhibit all their unique culture features, as well as enjoy Vietnam's exciting atmosphere of colors, friendship, solidarity and joyfulness. This is also a great opportunity to promote not only tourism values of Ha Long Bay, but also the tourism industry of Vietnam.
Most Crowded Event Of The Year
The Carnival is the busiest, most crowded and most delightful to people in Ha Long. Tourists from everywhere in Vietnam and other countries, approximately dozen thousands of people, come to Ha Long before the opening to attend various activities before the main night.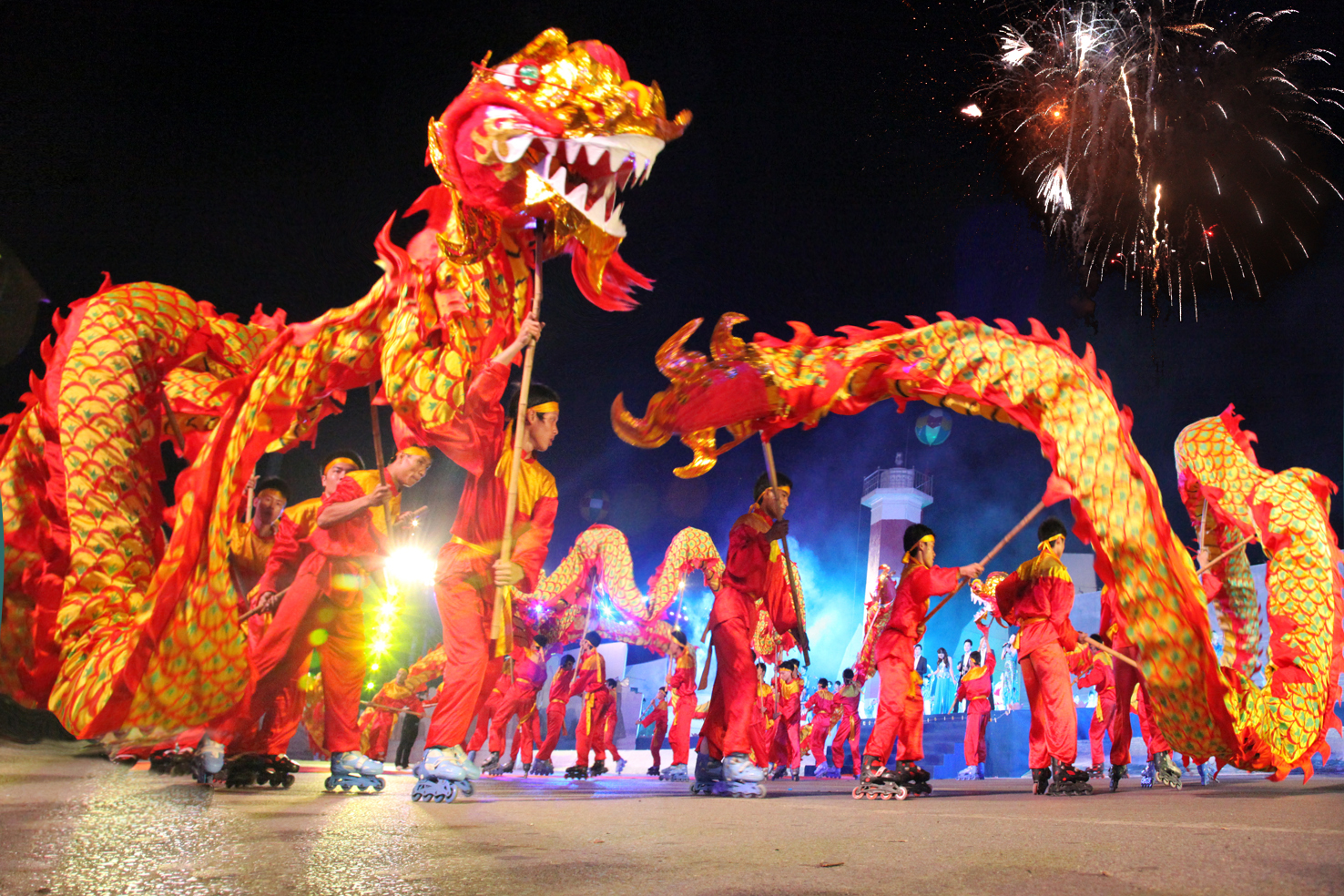 Photo : tour.ntdtravel.com.vn
Travelers might understand more about Ha Long by visiting artistic exhibition about this charming bay, or would be impressed with tasty dishes from different cuisines in the food festival. Sport-lovers are given opportunities to watch and join many sport competitions such as dance sports, beach volleyballs and tennis. Another notice to all the mistresses: keep an eye on your husbands because they might easily get lost in the Miss Ha Long Competition's stage, at which young and beautiful ladies in alluring costumes are showing their sexiest curves.
A Colorful Night Of Music, Dance and Marchers
However, like any festival in the world, Ha Long Carnival keeps the best and most enthusiastic part - the festival night till the end of the event. The night begins with a march of models and young people from all participating countries. They dress colorfully with fascinating bikinis or short costumes which can burn the eyes of thousands audiences on two sidewalks with charming movements. Out on the bay, hundreds of sailboats stretch their nice-painted sails to make a magnificent background to the march and the night.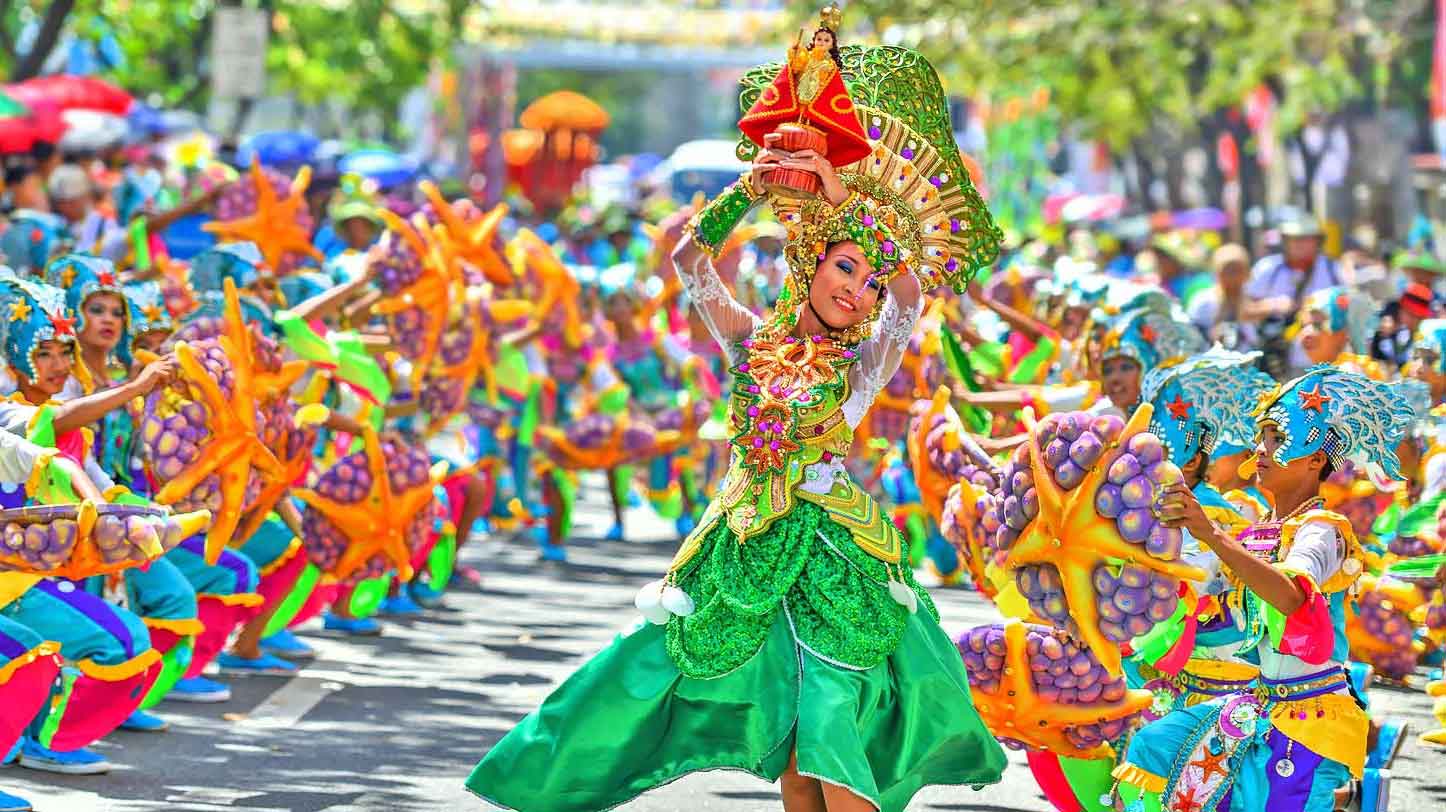 Photo : Hanoimoi.com.vn
The march's end marks the beginning of another attractive part of the night - art shows. Singers and dancers from all attending countries respectively show their best performances typically according to their culture. Travelers might find on the stage Filipinos dancers with their traditional dance moves, Korean dancers in Hanbok dancing with a drum on hands, or performers from Quang Ninh in blue costumes representing the vast sea. There would be no end to the delightful night after everyone, performers side by side with all the audiences create another stage right on the streets to dance and sing free-style. The festival seems to reach its most exciting part at this point and the night seems to last forever.
Getting up after an over-enthusiastic night, people in Ha Long are charged full-power coming back to their hard-working days, when tourists are given the inspiration to explore other similar wonderful events and attractive destinations of Vietnam. However, the eager and the expectation for the following carnivals are definitely burning inside everyone's heart.
Conversations (0)
Join the conversation
Conversations
Join the conversation
ALL COMMENTS (0)
There are no comments. Add your comment to start the conversation.
read next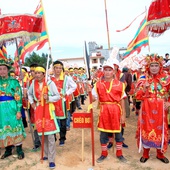 Quan Lan Festival is organized from the 10th to the 20th of the 6th month of Lunar Calendar) in QuanLan, Van Don, QuangNinh to commemorate Tran Khanh Du, a famous general of the Tran dynasty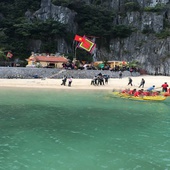 Ba Men Temple is located on a stone island inDau Be Archipelago,which is regarded as the South boundary of HalongSea and Cat Ba (HaiPhong) Sea.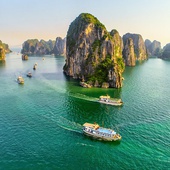 Get to know the recent history of Halong Bay, one of Vietnam's most loved travel destination.