Gau Tao Festival
Gau Tao Festival is a religious activity of the H'Mong group in Ha Giang that occurs mostly on the Tet Holiday or when the farm rests. This is the most typical festival of the H'Mong community with many characteristics that represent the traditional culture of this group. There are several reason to have a Gau Tao Festival, predominantly to give thanks to the Gods and ancestors for the wealth and health of the family. This is also organized when the people want to ask for something like prosperity, children, and love. Distinctively, a Gau Tao festival is not held by the village but a single household, so that there could be a number of Gau Tao festivals during the year.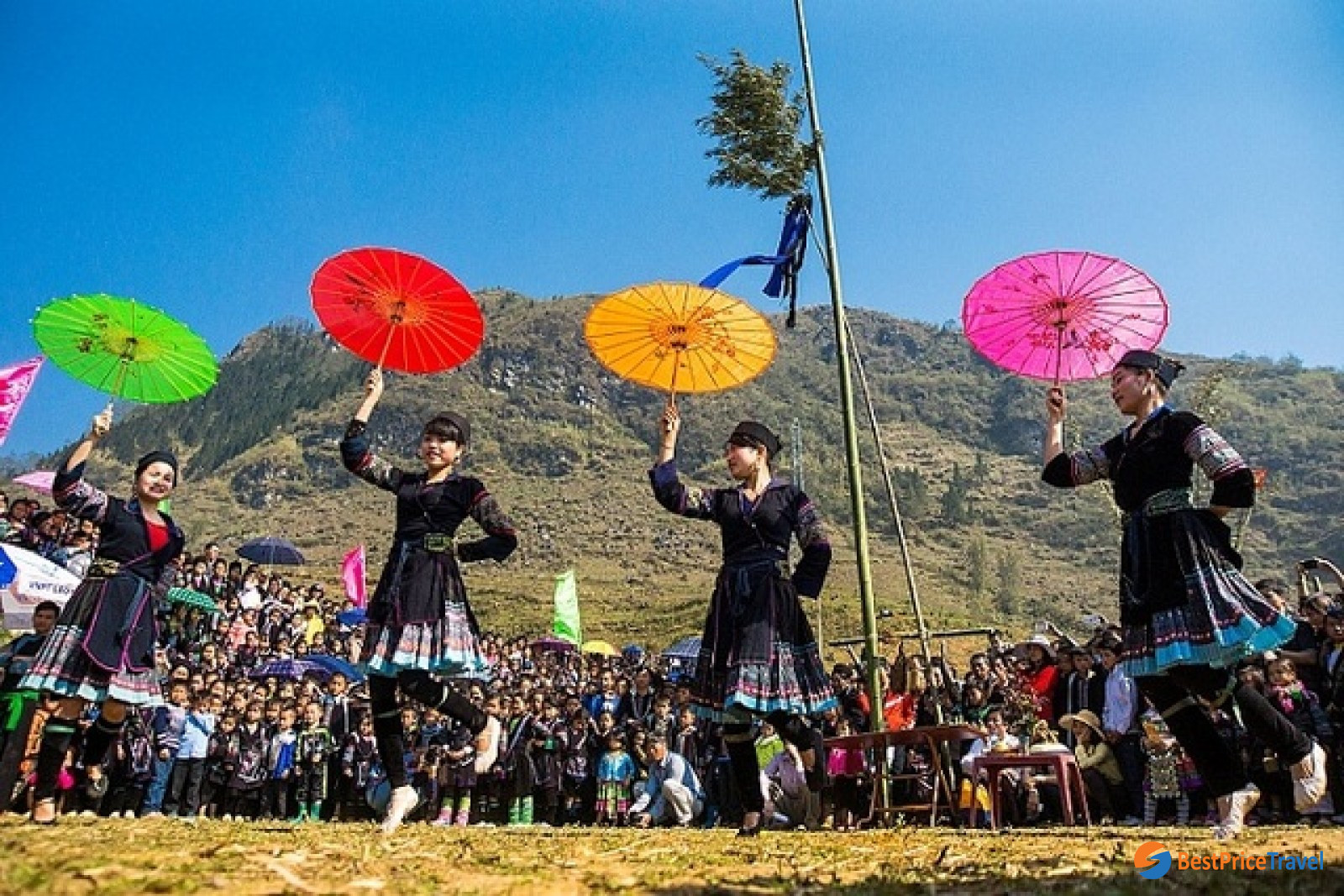 Photo : tago.vn
Normally, one day before the festival, the leader of the village will announce to other families about the event and on the early morning of the event, people get ready with the traditional clothes and instruments like the flute. This event consists of two main sections: the ritual and the festival. The ritual is for the organizing family. The family will prepare a meal for their ancestors on the family altar and a shaman will help them to connect with their ancestors, call their souls to return and pray for them. The host also plants a high tree on the center of the festival place with an alcohol bag and a red strip to call for the Gods and announce to the whole village about the festival. The second part of the event is the festival, which is for the guests as well as the villagers. This is the most fun part of the event with many traditional activities such as fighting (for sport) or crossbow shooting. Moreover, it is a place for boys and girls to meet each other and find love via cultural activities like flute dancing or singing contest. A common Gau Tao festival might last for 3-5 days and occurs many times a year.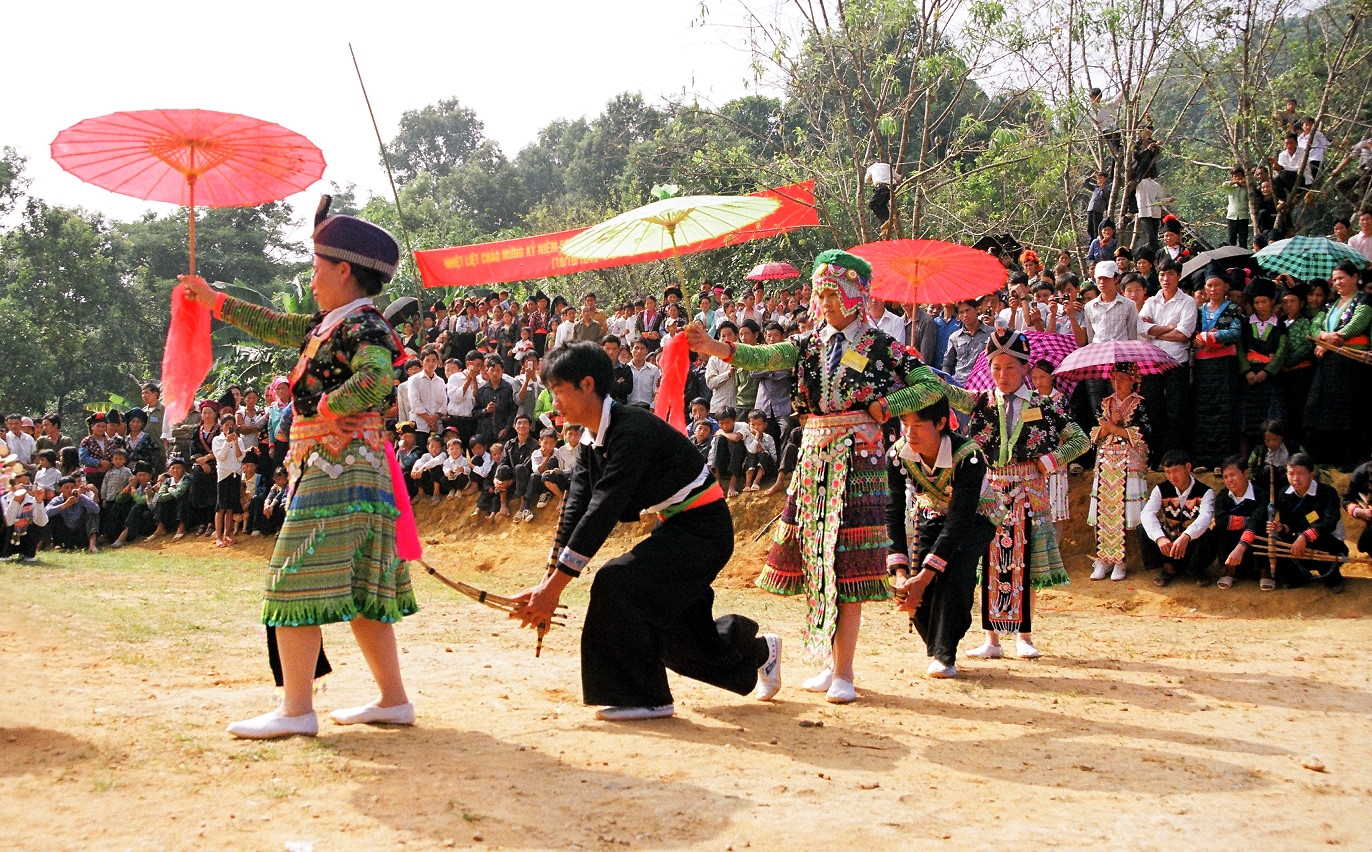 Photo : nhandan.com.vn
Conversations (0)
Join the conversation
Conversations
Join the conversation
ALL COMMENTS (0)
There are no comments. Add your comment to start the conversation.
read next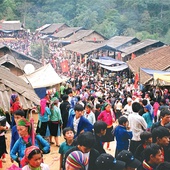 The Khau Vai Love Fair is a traditional market of ethnic people that often happens on 26/3 (Lunar Calendar).