Nghinh Ong Rite
This rite is a special event organized not only in Ben Tre but also many provinces along the seaside of Vietnam from Quang Binh to the far South. This rite worships the Old Fish, the god who protects fishermen from storms and increases their daily catch from the sea. This is the biggest water festival in Vietnam at present, and each region holds it at their own time. Normally, the Nghinh Ong Rite in Ben Tre is organized on June 16th (Lunar Calendar) in Binh Dai and Ba Tri District.
Before the rite, all fishing ships must return to land from wherever they are. Fishing ships from other provinces that are fishing in the area can also participate in the festival. The ships are decorated by colorful lights and flowers, and carry worship plates covered with fruits and meats.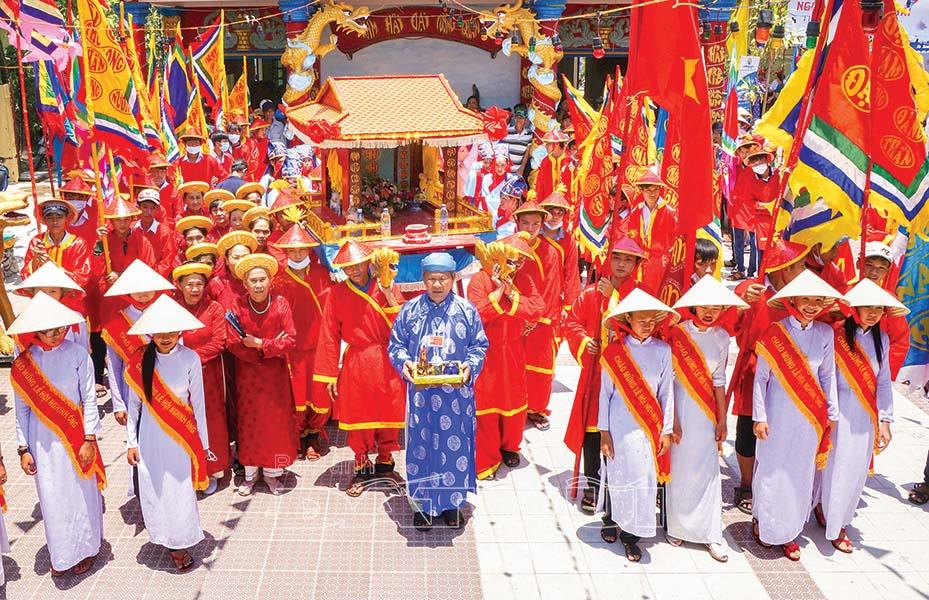 Photo: baomoi.com
The rite has two main parts. The first section is the ritual itself. There are many acts that make it up, including prayers for the prospects and good luck of the fishers. The most important moment of the ritual is "Nghinh Ong worship" which means 'to welcome the Old Fish'. This act of worship almost overwhelms the local people who take part in it, because in their beliefs, the Old Fish is the one of the most important Gods. The worship begins from the Temple of the South Sea General and moves towards the sea. The procession returns to the temple after the fishers and the people prepare plates of offerings for the God alongside the road. The second part of the rite is the festival when the fishers visit each other, cheer and participate in traditional cultural activities.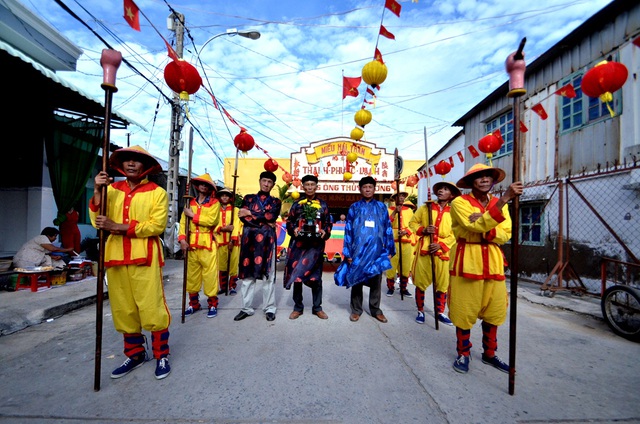 Photo: Internet
Conversations (0)
Join the conversation
Conversations
Join the conversation
ALL COMMENTS (0)
There are no comments. Add your comment to start the conversation.