Ministry of Culture, Sports and Tourism
Mr. Hoang Tuan Anh currently holds the post of Minister of MOCST
MoCST Timeline
Jul 2007: The Ministry of Culture, Sports and Tourism was founded. The new ministry is the mergers of the former National Sports Committee, the National Administration of Tourism and the Committee for Population, Family and Children and the cultural departments of the former Ministry of Culture and Information.
Functionality
The Ministry of Culture, Sports and Tourism of Vietnam is the government agency responsible for state management in the fields of culture, family, sports and tourism, and for the state management of public services in the fields of the above mentioned field, based on the provisions of Vietnamese law. Branches and fields under the supervision of MoCST includes the Representative Office in Ho Chi Minh City, 18 Departments, 08 National Centers, 02 International cultural centres, 04 National committees and management boards, 06 National creativity centres and a number of National enterprises.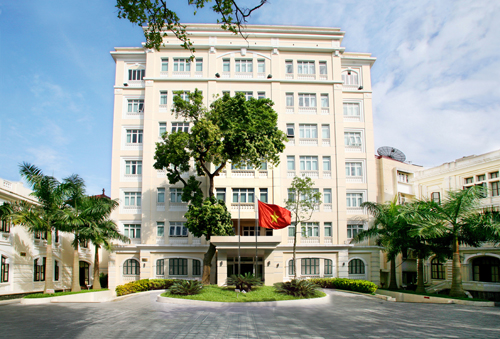 Photo : bvlttdl.gov.vn
There are also three Publications under the ministry namely Panorama Facts and Public Opinion Magazine, Culture Newspaper, Culture and Arts Magazine. The Ministry takes the responsibility of approving legal documents, decrees and actions plan while Departments under have the accountability of conducting and monitoring detail programs with a view to improve cultural standards at community level, preserve local traditions as well as traditional festivals, and promote sports and tourism throughout the country.
Contact
Ministry of Culture, Sports and Tourism
Address: 51 Ngo Quyen Street, Hoan Kiem District, Hanoi
Tel: (84-4) 3 943 8231
Fax: (84-24) 3 943 9009
Comments (0)
Your comment...
Conversations
Join the conversation
ALL COMMENTS (0)
There are no comments. Add your comment to start the conversation.