Birth Certificates
The birth certificate is used to prove the birth of the newborn baby, and is issued by the local authority where the mother is living or registers her permanent residence. In case the infant is abandoned, this certificate is issued by the local authority where the child is found. Within 30 days from the date of birth, the infant has to be registered to have a birth certificate.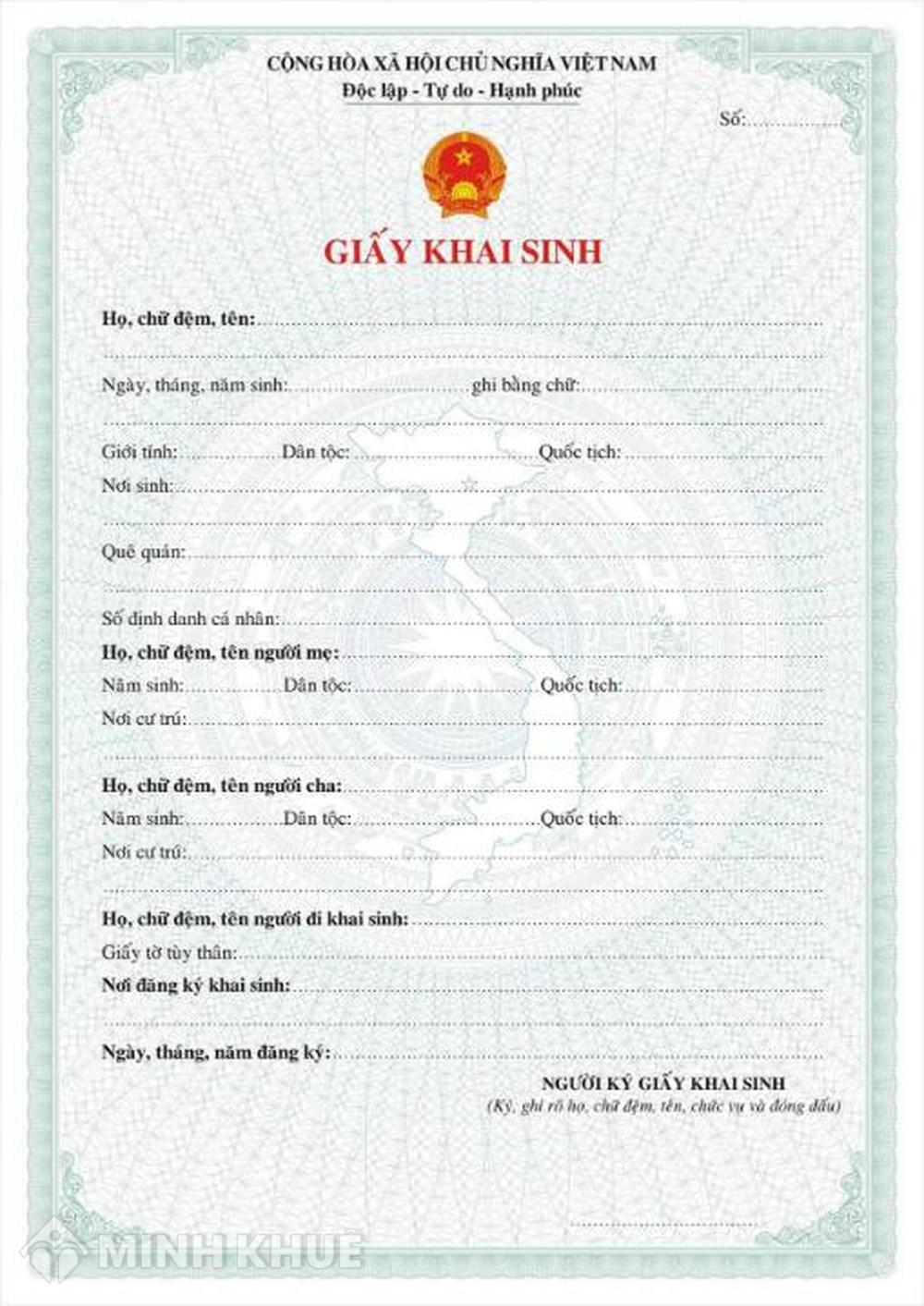 Photo : luatminhkhue.vn
This registration can be undertaken by the child's relatives or any other person in case the child is abandoned. 
The application for the certificate includes:
1 - Evidence to prove the birth of the child. It can be a Birth Evident Certificate from the health center where the child is born, a confirmation paper of the witness in case the child is born outside of a health center. If there is no witness for the birth, the parents can write a certificate to testify that the birth is genuine.
2 - Marriage Certificate of the parents (if any)
3 - Family residence book or temporary residence certificate of the mother. In case the child is abandoned, these papers are replaced by a report of the child's conditions.
4 - ID or equivalent paper to prove identity of the person who registers for the baby. The local officer will process the application and return the birth certificate to the child within that day. There is no fee for the application, but if you want your application to be processed faster, you can pay some extra fee to the corresponding officers.
Comments (0)
Your comment...
Conversations
Join the conversation
ALL COMMENTS (0)
There are no comments. Add your comment to start the conversation.