Vinh Nghiem Pagoda
Vinh Nghiem is one of the biggest pagodas in Ho Chi Minh City.
Location & History
Situated at 339 Nam Ky Khoi Nghia Street, District 3 (just near Cong Ly Bridge), this biggest Mahāyāna Buddhist pagoda in Ho Chi Minh City, is rather a young pagoda. In 1964, when monks Thich Tam Giac and Thich Thanh Kiem from the North came there to spread Buddhism, Vinh Nghiem Pagoda was started constructing following the design of the architect Nguyen Ba Lang, based on the model and namesake of the 11th century Vinh Nghiem Pagoda in Bac Giang Province. It was completed in 1971. A Devotee Relic four-storey Tower (Bao thap Xa loi Cong dong) with 25m high was erected behind the pagoda in 1982.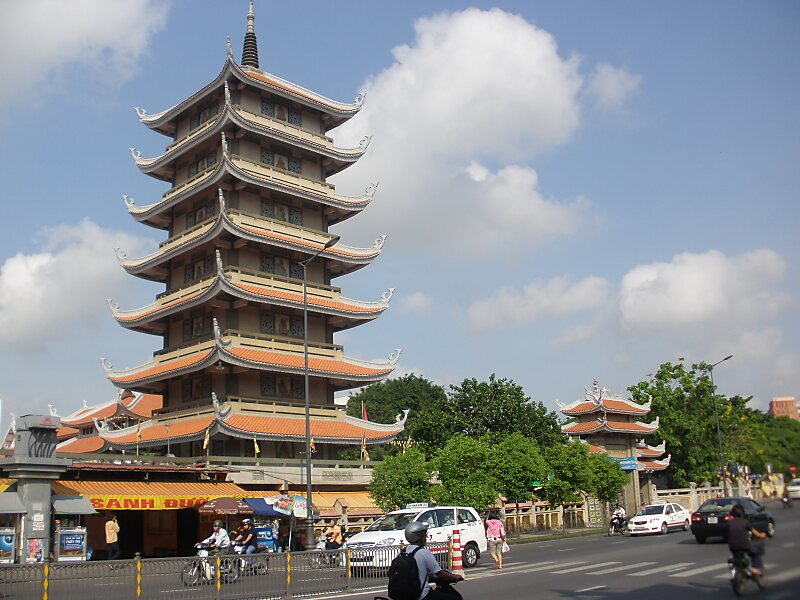 Photo: travel.sygic.com
Modern & Traditional Blend
Thanks to being a quite recent monument, Vinh Nghiem Pagoda inherits both a modern touch of Japanese architectural style and inspiration from traditional Vietnamese structure, which makes its beauty strong, stable and also majestic. It was the first pagoda in Vietnam with Vietnamese traditional architectural style but built with concrete. As a result, the pagoda is the symbol for the peaceful combination of modern and ancient elements.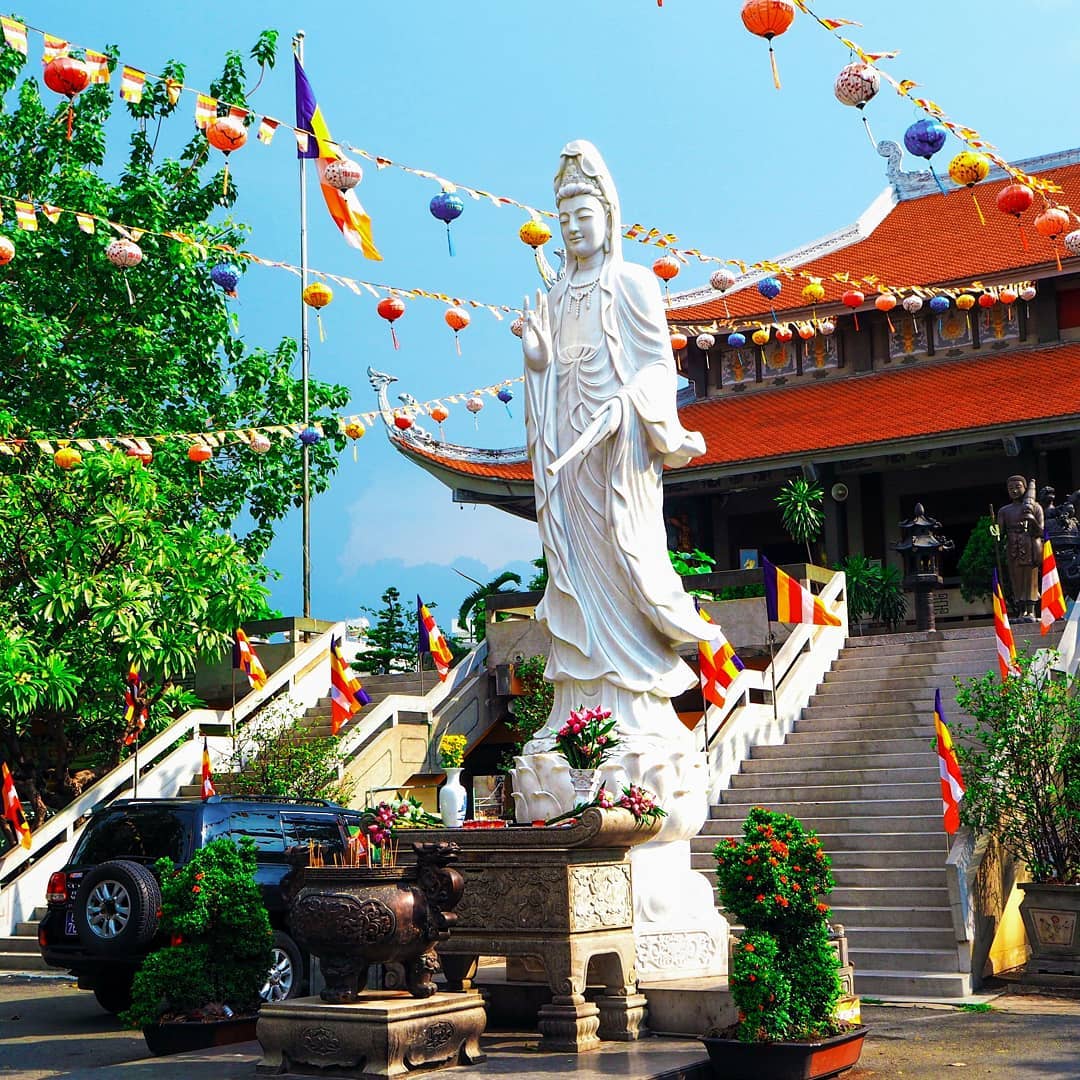 Photo by @klassen2705
It's home to a vast sanctuary where followers pay their respects, make offerings and pray for blessings every month and a seven-floor, 40m high tower called Kwan-Yin, which was built with the assistance of the Japan-Vietnam Friendship Association. This structure is the biggest one among Vietnam Buddhist Association, where people come to pay homage to Siddhartha Gautama, Buddha himself, and Samantabhadra, the Lord of Truth and Manjusri.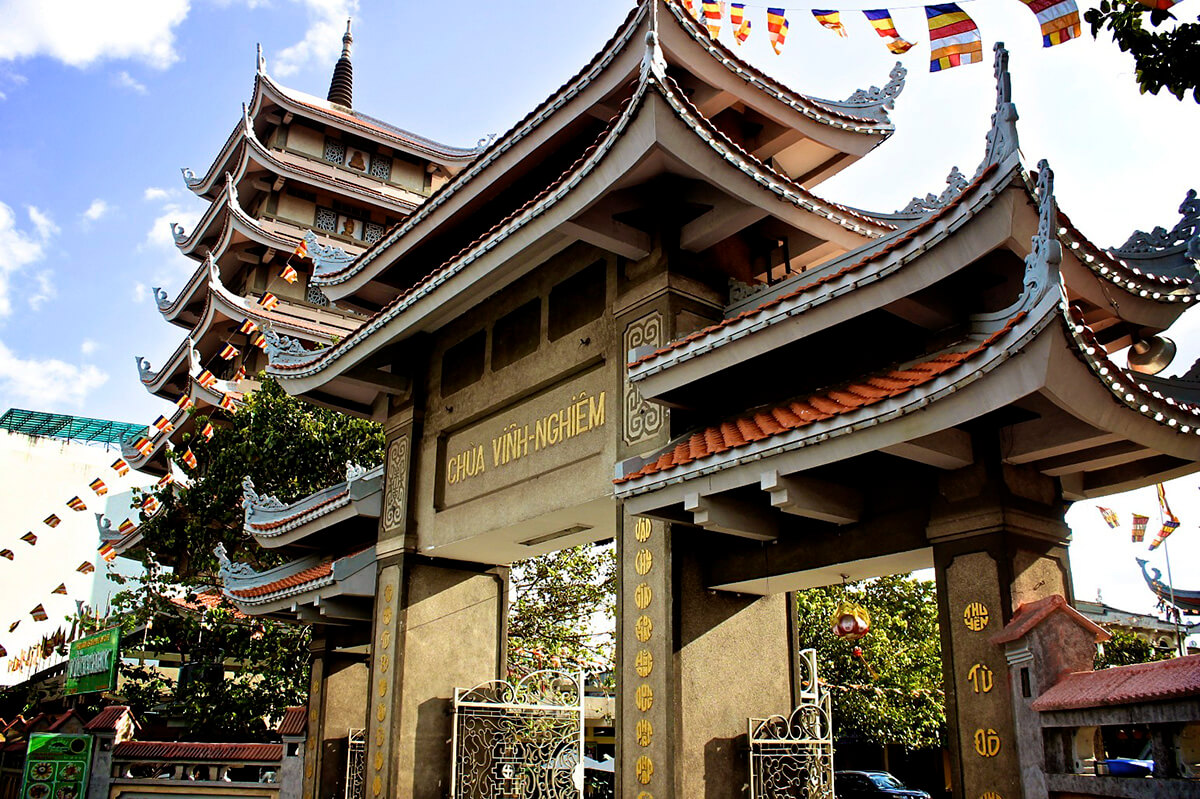 Photo: itourvn.com
When To Visit
Special occasions like Lunar New Year or 15th of each month are when the pagoda most crowded with people visiting to pray for luck, happiness and safe to themselves and their families. Also, tourists coming at these times may observe traditional activities of Buddhist such as giving away lucky-money as good buds for the start of a new year. However, for visitors who want to enjoy inner peace of a Buddhist pagoda, try to stay away from these occasions, normal days are better and more peaceful. Those who are fond of vegetarian foods can spot at a vegetarian restaurant named "Viet Chay", which is tucked within the pagoda's area.
How To Get There
Getting here is quite easy and convenient as this attraction is so famous amongst local people. Taxi or motorbike is recommended.
Useful Information
Location: Vinh Nghiem Pagoda
Best for: Family, couple, solo
Entrance: Free
Hours: 8:00AM - 5:00PM
Distance to city center: 6.8km (4.2 mi)
Conversations (0)
Join the conversation
Conversations
Join the conversation
ALL COMMENTS (0)
There are no comments. Add your comment to start the conversation.
read next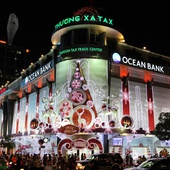 Although the building was demolished in 2016, Thuong Xa Tax merits every mention when one talks of Saigon.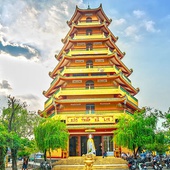 Built in 1744, Giac Lam Pagoda is one of the oldest pagodas in Ho Chi Minh city. Giac Lam Pagoda is located at 118 Lac Long Quan Street, Tan Binh District.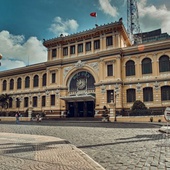 The Central Post Office is at number 2, Paris Commune Street, District 1. This is one of the oldest buildings in Ho Chi Minh City. The Central Post Office was built around 1886 – 1891 based on Villedieu's design, a famous French architect.