Tu Hieu Pagoda
Pagoda of Filial Responsibility
In Hue - one of Vietnam's most sacred lands of Buddhism, Tu Hieu is regarded as the largest and oldest pagoda, and also a famous sightseeing spot with historical and cultural value.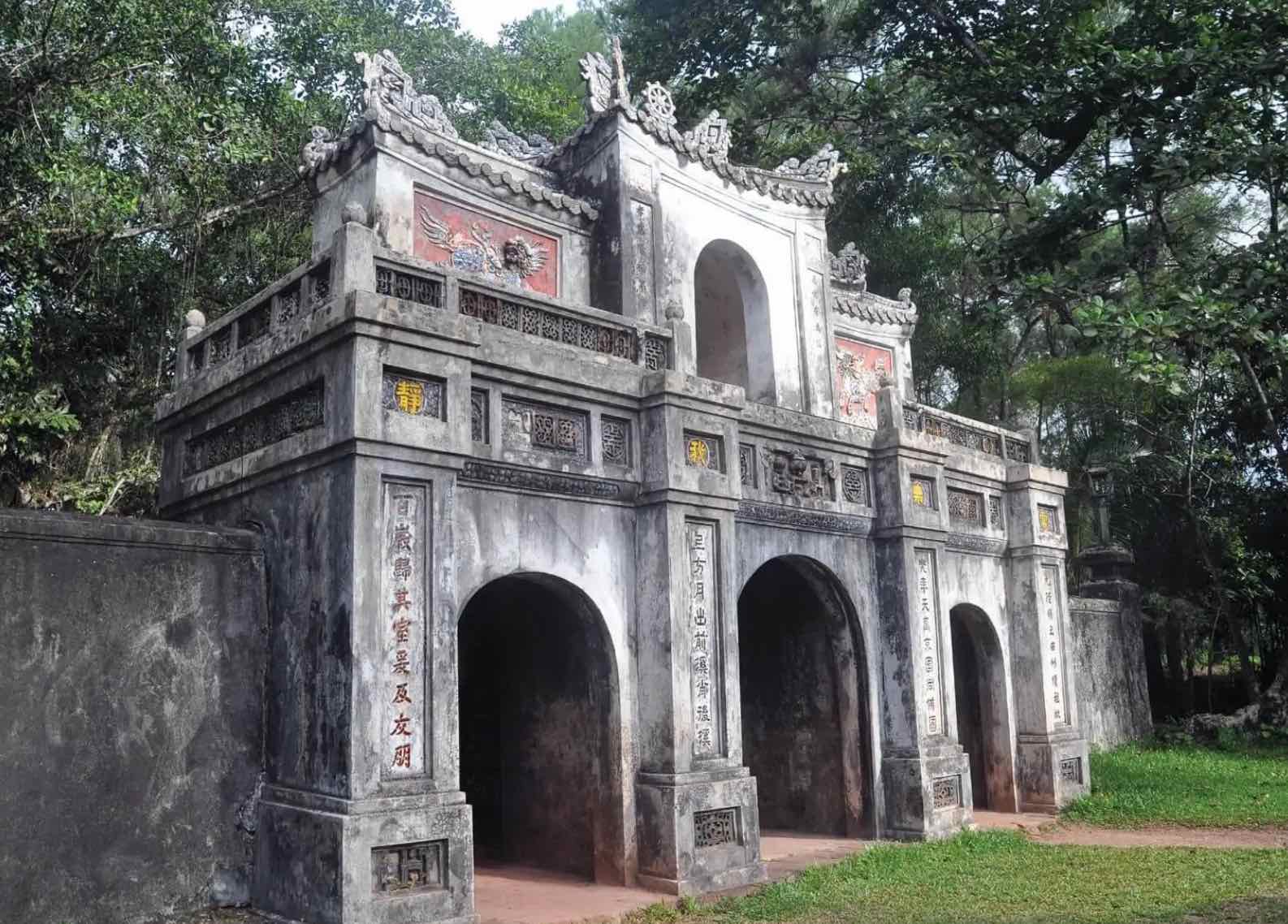 Tu Hieu Pagoda - Hue - Photo: tapchinghiencuuphathoc.com

History
The pagoda was named by King Tu Duc, after he heard the story of Most Venerable Nhat Dinh – founder of Tu Hieu Pagoda. Nhat Dinh was such a dutiful son that he followed the doctor's advice to prepare meat and fish for her mother while she was sick, regardless of people's comments since he was a monk.
The name "Tu Hieu'' means "Filial Piety", which consists of the two most important virtues of Buddhism. Actually, it was extracted from the title "Sac tu Tu Hieu tu'' that Emperor Tu Duc gave to the pagoda, in appreciation of Nhat Dinh's dedication to his mother, given the fact that Tu Duc himself was also well-known for his filial responsibility to his father – King Thieu Tri and his mother – Queen Tu Du.
Location and worshiping
Located just 5km southwest of the city centre, this pagoda owes its picturesque scene to the pine forest, small stream and, of course, elegant architectural style. Tu Hieu was built in the shape of the Chinese character "Khau" (mouth) (like a square), with the main building consisting of three rooms and two wings. The main sanctuary is for worshiping the Buddha. A three-story tower in front of the pagoda was constructed in order to reserve books and sculptures. One particular feature of this pagoda is an altar dedicated to Le Van Duyet, a Gia Long's reign mandarin, in addition to traditional altars dedicated to local Buddhist devotees and Quan Cong. It's said that the pagoda's land and building up was mainly thanks to the donation of these eunuchs.They were also buried in the graveyard beside the pagoda.
Solemn yet still splendid, the three entrance gate of Tu Hieu Pagoda is a two level curve-domed shape one, which was elaborately roofed and decorated. The statue of Dharma guardian (Ho Phap) is placed right in the centre of the upper level, facing the crescent lotus pond. Visitors can find stele houses engraved with the history of the pagoda on both sides of the courtyard.
In addition, the pagoda is also famous for The Most Venerable Thich Nhat Hanh, a Vietnamese Buddhist monk, teacher, author, poet and peace activist living in France now, whose root temple is Tu Hieu Pagoda.
Today, people come here not just to admire the natural scenery and ancient atmospheric monuments that perfectly blend with each other but also to remind themselves of the most important responsibility in one's life: love and take care of parents and family. It's highly recommended for tourists to spot here on the way to Tu Duc's Tomb. In case one hopes to hear the monks chanting, 10AM and 4PM are the right times.
Useful Information
Location: Chua Tu Hieu, Hue, Vietnam
Best for: All visitors
Entrance: N/A
Hours: 9:00am - 5:00pm
Distance to city center: 3.3km (2.1 mi)
Conversations (0)
Join the conversation
Conversations
Join the conversation
ALL COMMENTS (0)
There are no comments. Add your comment to start the conversation.
read next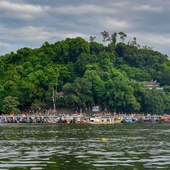 Hon Chen Temple is situated on a lovely slope of Ngoc Tran Mountain, 10km upstream from Hue Centre. The name "Ngoc Tran'' means Pearl Bowl, originating from the bowl-shape of the mountain. That also gives the temple its name: Hon Chen.
Famously being one of Vietnam's seven UNESCO World Heritage Sites, the Imperial City of Hue has long been a must-see attraction for tourists visiting a hidden charm of Vietnam.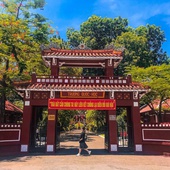 Being the first and also the oldest high school in Vietnam, originally Quoc Hoc (National high school) was the school for children from royal and noble families.