Suoi Giang
Ecological tea hill scenery with Hmong custom value
Overview
Photo : yenbai.gov.vn
Spring comes along with the changing color of Northwestern mountains, it is the time when ecological travelers are immersed in the vibrant scenery of the ancient land of Fansipan peak. However, if you just go around in familiar tourist spots, you will surely regret it if you do not know the natural beauty of Suoi Giang. Standing on the dry gravel ground, lifting the young shan tea leaves in hand, watching the local farmers swiftly picking each tea bud, visitors would found themselves fascinated by the miraculous vitality of Suoi Giang's and the rich culture, hospitality of Hmong local people.
History
For a long time, Suoi Giang has been associated with the interesting legend of snow shan tea tree that the Hmong people have spread down for generations. It is said that in the past, a fairy came and planted strange seeds in this beautiful land. Over time, the seeds germinate, and grow into a green plant. After a while, there came a group of Hmong people migrated to the land. Due to the malaria epidemic, the Hmong got lost and were seeking for food. They only saw strange plants growing around, so they picked the leaves to eat. Astonishingly, after tasting, they found their bodies to be healthy and awake. Thinking that this is the sign from The Above, the Hmong decided to stay there to form a village, and name this place "Suoi Giang".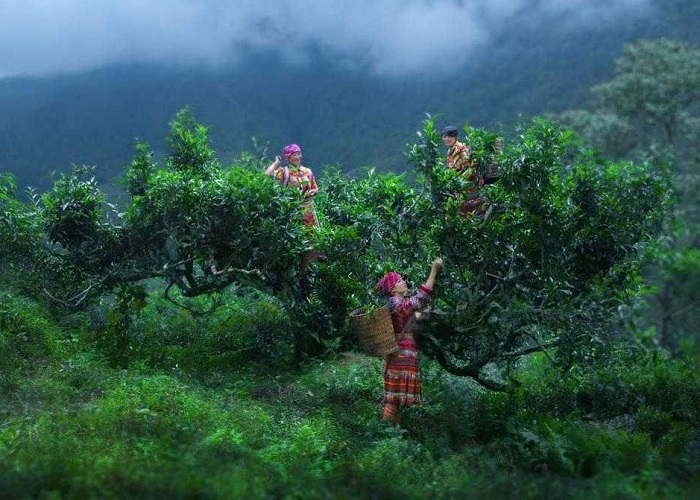 Photo : luhanhvietnam.com.vn
Location
Situated at an altitude of nearly 1400 meters above sea level and deep in the majestic Fansipan mountain range, Suoi Giang is a highland commune in Van Chan district, Yen Bai province.
The area is about 12 km from the district center, consists of 8 villages with more than 740 households living mainly on tea cultivation.
Climate
This region is favored by nature with a year-round cooling climate. Coming to Suoi Giang, travelers will have a chance to experience all 4 seasons of a year in just a day, where the daytime is warm and the nighttime is cold. The weather here can be similar to that of Sapa and Dalat, suitable for tourists who love the chilliness of winter all year round.
Photo : zingnews.vn
How to get there
By motorbikes, cars
From Hanoi, take the Highway 32 or 70 and travel about 200km to Yen Bai province. Then, you need to move to the center of Van Chan district, and travel 13km more to get to Suoi Giang.
Note: The trip to Suoi Giang commune is quite risky and challenging since the roads are steep and meandering.
By bus
DONG A Limousine
Hotline: 09.33.44.99.86 – 09.33.44.99.56 (24/7)
Dat Xe Viet ATV
Hotline: 09.83.18.86.38
Other bus services: Hoang Phu limosine, Xe Daily limosine, Nam Thang limosine.
Ticket price: 180.000-360.000vnd/one way
What to expect from Suoi Giang
Picking shan tea leaves and engaging in Hmong culture
Referring to Suoi Giang, those who have visited this place will surely not forget the unique ancient snow shan tea hills with hundreds of years old. The tea hills stretch far to the horizon, along with traditional values, imprinting the traditional culture of the Hmong ethnic people. The name "snow shan" is derived from the snow-covered young buds in winter, waiting until spring to sprout and bloom.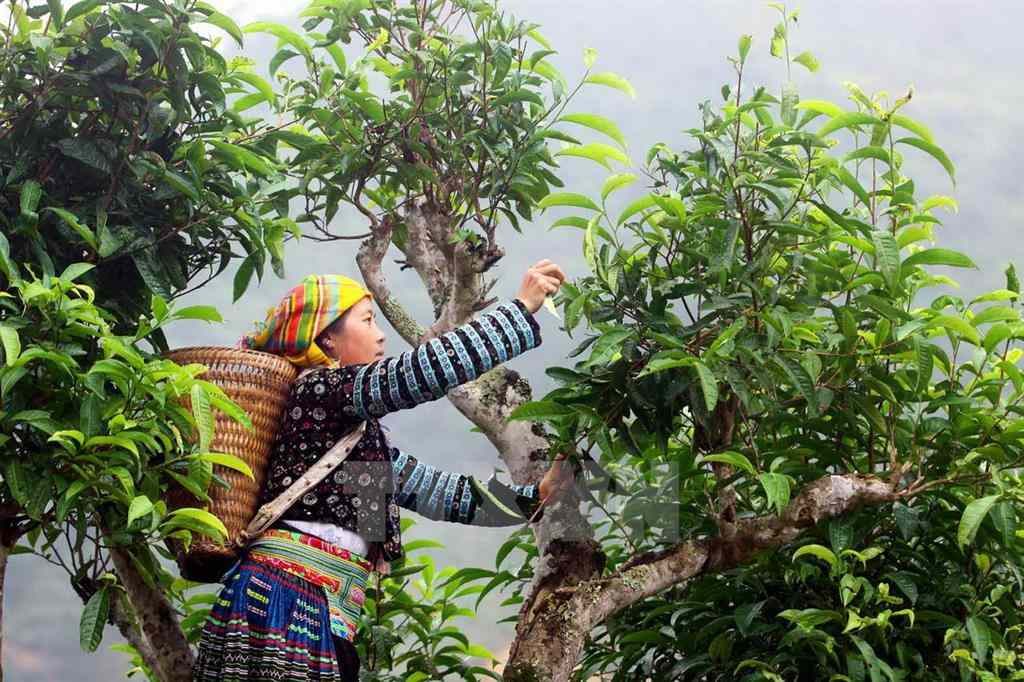 Photo : thanhnien.vn
Suoi Giang tea is also famous for its deliciousness. Sipping the tea, at first, you will taste a slightly bitter feeling on the tip of your tongue, but after a few seconds, that feeling will be replaced by the sweetness and clarity that the green tea buds bring. From the first days of winter, enjoying a cup of hot green tea at Suoi Giang, observing the panorama of Nghia Lo town from above will surely chase the coldness and all your troubles away.
Pang Cang Cultural Village
Pang Cang in particular and the villages in Suoi Giang in general, the ethnic minorities here are very friendly and hospitable. They are willing to guide visitors downstream to learn how to pick tea and star tea according to traditional methods.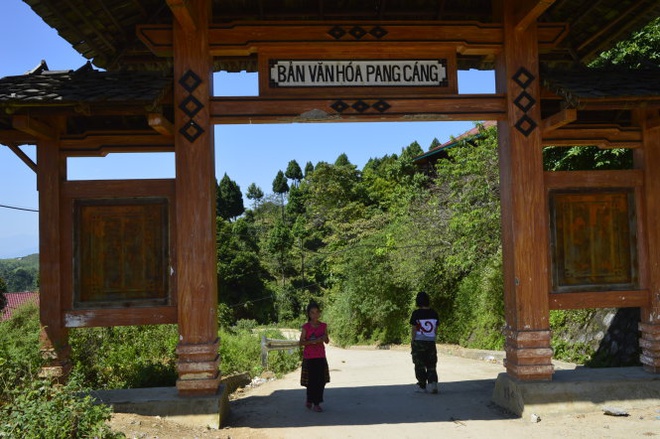 Photo by @Hai Duong
If tourists want to have lunch at Pang Cang, the house owner will treat them the hill chicken, dried buffalo meat, wild pork, sticky rice with cassava wine. Of course, whoever likes to try the traditional "Men men" cake, even buy it as a souvenir gift, the owner also warmly welcomes. Unique ornamental stones source Source: nhandan.com Suoi Giang landscape stone has a "unique" beauty thanks to its absorption of heaven and earth, and is ranked first in the Vietnamese ornamental stones by connoisseurs. The stones come with natural stalactites and vibrant color: green, emerald, black, purple...
Homestay & tea-serving experience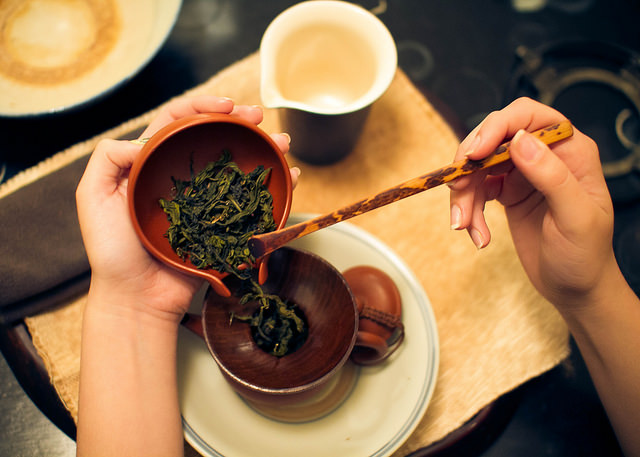 Photo : chetaxua.com
In the past 10 years, Suoi Giang has implemented the project of building up the original stilt houses of Hmong people for tourists to visit. Some of them have been turned into homestays for overnight travelers. In addition, this place has just formed a new cultural workshop for Suoi Giang tea. The shop serves snow shan tea specialties and provides tea making classes for the customers to come learn and enjoy tea. Moreover, the workshop also includes a number of community and family accommodation rooms, with tarpaulins for guests to rest and mingle with nature. Best time to visit Suoi Giang will be in its best shade in spring. It was also the time when the Hmong people held a festival to honor the ancestral tea tree, associated with typical cultural and culinary activities of the region.
Useful Information
Location: Suoi Giang, Yen Bai
Best for: All visitors
Entrance: N/A
Hours: Day time visit is recommended
Distance to city center: 32.6km (20.3 mi)
Conversations (0)
Join the conversation
Conversations
Join the conversation
ALL COMMENTS (0)
There are no comments. Add your comment to start the conversation.
read next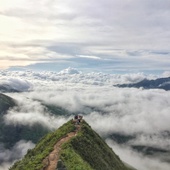 Unlike the ordinary bustling attractions in Vietnam, Ta Xua Mountain is the ideal escape place with pure air and uttermost quietness.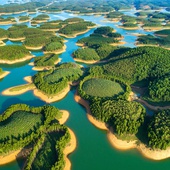 Thac Ba Lake is located in Yen Bai province, 140 km in the west of Hanoi. One part of the lake belongs to Yen Binh, while the other stands on Luc Yen District.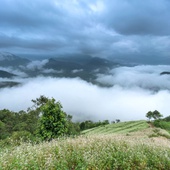 Along with O Quy Ho, Ma Pi Leng and Pha Din, Khau Pha Pass is popular known among adrenaline junkies as "One of the 4 greatest mountain passes" of Vietnam.