Reunification Palace
Like Long Bien Bridge in Hanoi, Reunification Palace (formerly known as Independence Palace) has stayed in the mind of many generations of not only Vietnamese but also foreigners.
Location and History
The Reunification Palace, formerly known as the Independence Palace, has had a rich and colourful history since its completion. This landmark, which made its name in world history in 1975, is also one of the most visited attractions in the city as it draws thousands of both domestic and international visitors on an annual basis. 
The history of this special building can be traced back to 1868, when La Grandiere, the Governor of Cochinchina, commenced the construction work of the first colonial building ever in the city. Not only is the palace famous for its historical significance, but it is also well-known for its special architecture.
Photo : citypassguide.com
Its current address is at 135 Nam Ky Khoi Nghia Street, District 1, Ho Chi Minh City - right at one end of Le Duan Street. It borders other 3 streets: Huyen Tran Cong Chua Street in the back, Nguyen Thi Minh Khai Street on the right and Nguyen Du on the left.
A Witness of History
There are lots of things visitors can see in the palace. The basement levels feature the underground blast shelter, which has a war command room and a telecommunications centre, as well as war propaganda materials. 
The chamber, which has a capacity of more than 500 people and used to be the venue for cabinet launch meetings, and the library, in which there are many books about the generations of presidents, are also important sections in the building. Last but not least, the heliport on the rooftop is also a special feature of this building. 
Outside the building stand some historical artefacts, including the helicopter and the German Mercedes car used by the former President Nguyen Van Thieu, and the jeep M152A2 used by the Revolutionary Forces to take President Duong Van Minh to the studio where he surrendered to the Vietnamese government on April 30th 1975.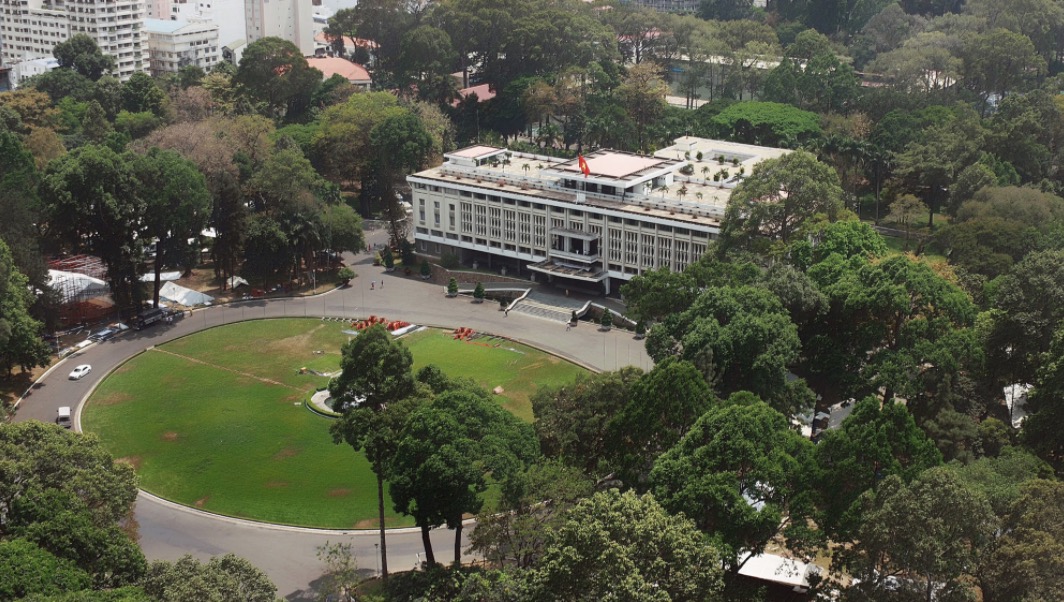 Photo by @Ducas Phạm
Since its construction, the building has gone through several renovation. A major work was undertaken from 1962 to 1963, which made the President change his office temporarily to Gia Long Palace, which is now the location of Ho Chi Minh City Museum. Much political turbulence led to the come and go of several South Vietnam President, until 1975 when the war officially ended and Vietnam became one country.
Visitor Information
Visitors can now rely on audio guides, which can give them a lot of useful information about the Reunification Palace in the most efficient way. Standard admission for an adult is VND 40.000 (~USD 2), and please note that no entry is allowed after 13:00 hours.
Useful Information
Location: 135 Nam Kỳ Khởi Nghĩa, P. Bến Thành, Ho Chi Minh City
Best for: Family, couple, solo
Entrance: 40,000 VND
Hours: 7:30AM - 5:00PM
Distance to city center: 9.2km (5.7 mi)
Conversations (0)
Join the conversation
Conversations
Join the conversation
ALL COMMENTS (0)
There are no comments. Add your comment to start the conversation.
read next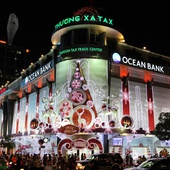 Although the building was demolished in 2016, Thuong Xa Tax merits every mention when one talks of Saigon.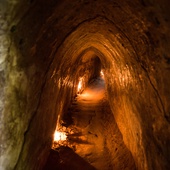 While visiting the War Remnants Museum gives you a theoretical glimpse of the Vietnam War, wandering around a small area of Cu Chi Tunnels, a popular tourist attraction in Vietnam, allows you to have real-life experiences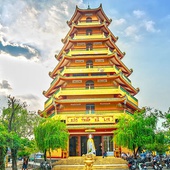 Built in 1744, Giac Lam Pagoda is one of the oldest pagodas in Ho Chi Minh city. Giac Lam Pagoda is located at 118 Lac Long Quan Street, Tan Binh District.