Nui Chua National Park
Forming a rugged, jungle-clad mountain backdrop of Vinh Hy Bay, Nui Chua National Park is just like a green lung of Ninh Thuan Province in South Central Coast Vietnam. Perched on the height of 1000m above sea level, Nui Chua National Park covers nearly 20.000 hectares of primeval forests and is home to a diversity of over 600 precious flora and approximately 300 wild animal species.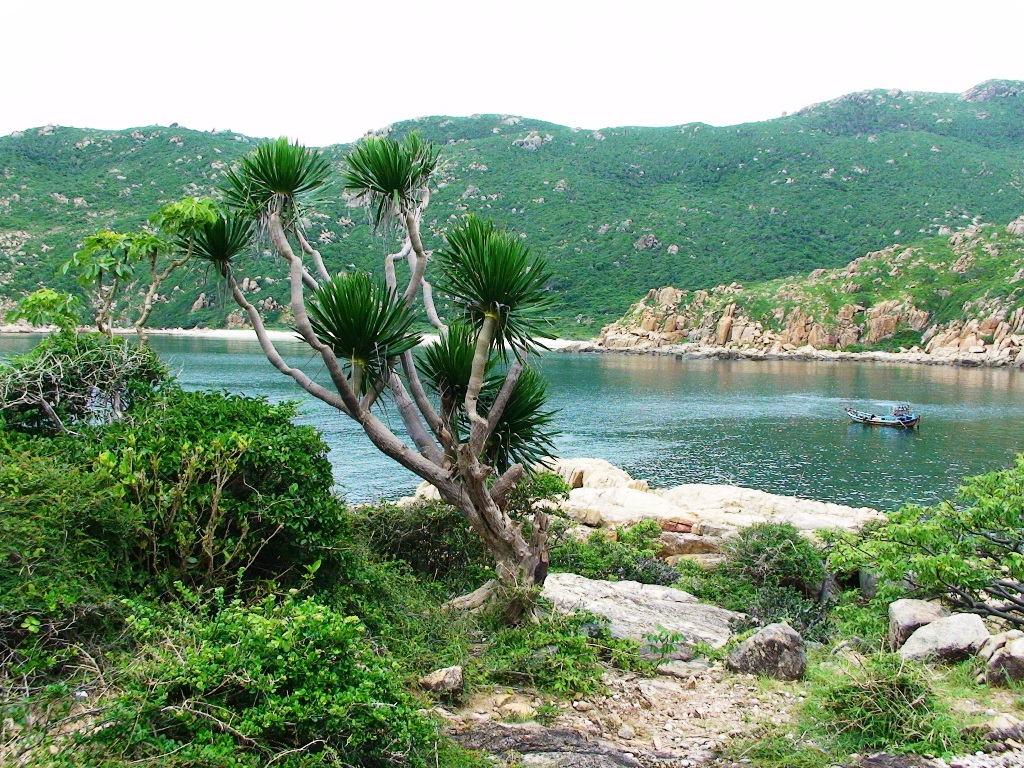 Photo: vietnamnationalpark.wordpress.com
Location
Nui Chua National Park possesses a dramatic location on the waterfront of the East Sea with a scattering of upmarket resorts. Its geographical location is in Ninh Hai and Thuan Bac Districts, Ninh Thuan Province, around 30km from Phan Rang City.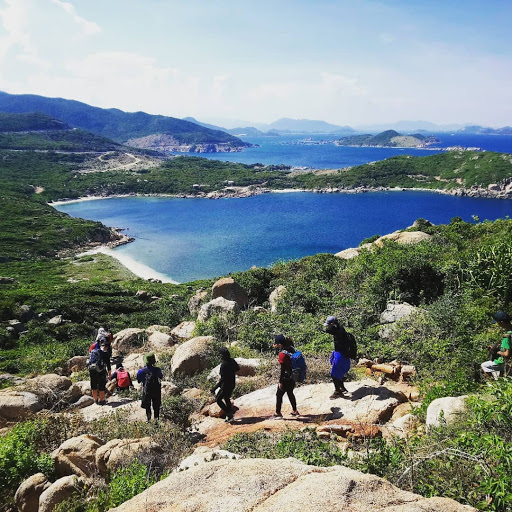 Photo by @Aannhhthu
Transportation
The high standard of infrastructure and a variety of means of transportation enable tourists from different regions to Nui Chua National Park conveniently.
By bus
From Ho Chi Minh City, passengers can take sleep coaches namely Tuan Tu, Que Huong, or Phuoc Thien in Eastern Bus Station (92 Dinh Bo Linh, Binh Thanh District) running directly to Phan Rang - Thap Cham. Upon arrival, catch a taxi, bus No.2, or motorbike taxi for further 30km to Nui Chua National Park.
Information
Tuan Tu Bus: ticket counter No. 56. Tel: 0919 944 567
Que Huong Bus: ticket counter No.48. Tel: 091 549 9904
Phuoc Thien Bus: ticket counter No.70. Tel 0977 111 29
By train
From Sai Gon Train Station (1 Nguyen Thong, District 3), you choose the trains SE6 and SE8 departing at 9 am and 6 am respectively to Thap Cham Station (7 Phan Dinh Phung, Phan Rang Commune). The total duration is around 6.5 hours.
The distance from Thap Cham Station to Nui Chua National Park is about 37km. You can take a taxi to the city center then bus No.2 (Phan Rang - Vinh Hy) to reach the park.
By airplane
From big cities such as Dalat and Ho Chi Minh City, tourists can also choose a flight to Cam Ranh International Airport. Then transfer to My Thanh Bridge and rent a speedboat to Vinh Hy. Alternatively, you can take a Grab Taxi to Nui Chua National Park which is 60km away.
Best time to visit
Generally, Nui Chua National Park is best to visit between May and August. However, renowned as the land of wind and sunshine, Ninh Thuan is rather hot all-year-round. Therefore, for Westerners who are not accustomed to dry and extreme weather, traveling in late August and September is highly recommended.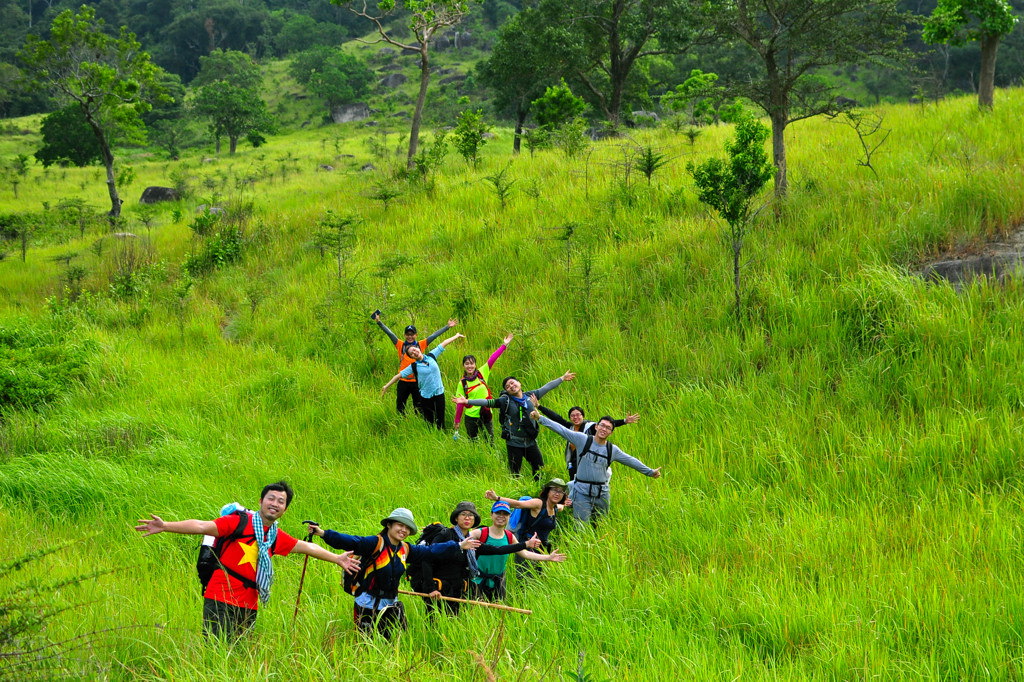 Photo : timvere.vn
Best things to do in Nui Chua National Park
Go sightseeing
The first and foremost thing for any tourists to do is to have a glimpse of the picturesque natural landscapes in Nui Chua National Park. The site is jam-packed with towering mountains, fast-flowing streams, stunning mountain cliffs, and verdant greenery. It is also rich in fauna and flora system with rare species like Tibetian Bear and Malayan Bear. More significantly, since the park is less-touristy, visitors can soak up the freshness and peaceful ambiance there.
Trekking
A few things can beat a short trek across the dense jungle and take a beautiful photo hunt. The most popular trek here is from Hang Da Hamlet to O Liem River which normally takes you 3 days, 7 hours trekking per day. During the journey, you have a chance to pitch a camp in the heart of the forest and take part in interesting activities, as well as learn about the Raglai people's culture. Finally, you'll reach Nui Chua Mount and spectacular mountain views pay off.
Underwater exploration
Vinh Hy Bay is known for diverse coral reefs and those who are keen on water-based activities cannot miss scuba diving or snorkeling to see the most beautiful coral reef deep in the ocean. This is also a refreshing time to immerse in the cool, clean waters.
Accommodation
Accommodations are abundant in the Nui Chua National Park surrounding. Budget-minded travelers can choose low-cost lodgings like Thap Thap Homestay, Meo Home, Homestay Ngoi Sao, and Thinh Thien Inn.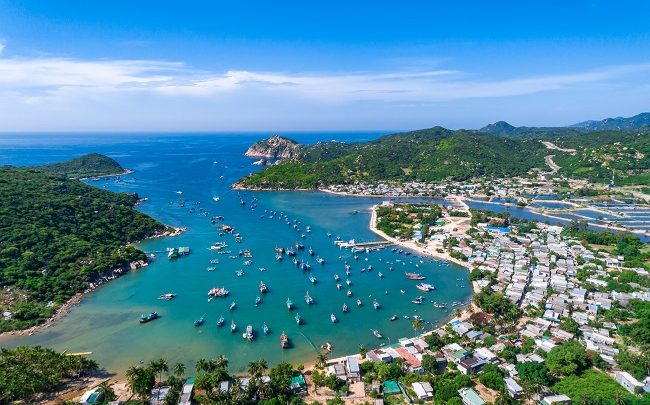 Photo : ninhthuan.gov.vn
On the other hand, upscale leisure travelers can choose to stay in Amanoi Resort, one of the best resorts in Vietnam with world-class services and amenities.
Related Articles
If you are interested in trekking and similar attractions like Nui Chua National Park, you may read the following:
Useful Information
Location: Nui Chua, Ninh Thuan
Best for: All Visitors
Entrance: N/A
Hours: Day time visit is recommended
Distance to city center: 22.8km (14.2 mi)
Conversations (0)
Join the conversation
Conversations
Join the conversation
ALL COMMENTS (0)
There are no comments. Add your comment to start the conversation.
read next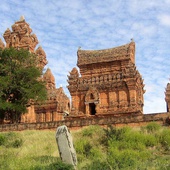 Po Rome Tower was built in 17th century on a high hill in Ninh Phuoc which is 15km way from Phan Rang Borough.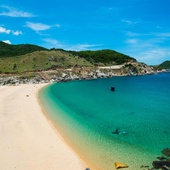 Cana Beach is located near the First highway and is 32km away from Phan Rang Borough.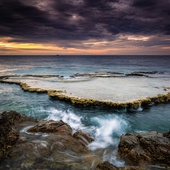 Charming and peaceful bays are often unavoidable tourist draws but Vinh Hy Bay is thankfully still under-the-radar of mass tourism.