Ngoi Tu Village
A new community-based tourism destination
Northwestern region in Vietnam is famous not only for the beautiful landscapes but also for the authentic villages with long-lasting diverse culture. Among them, Ngoi Tu village plays an important role in making Yen Bai more popular and is a key factor to develop community-based tourism here.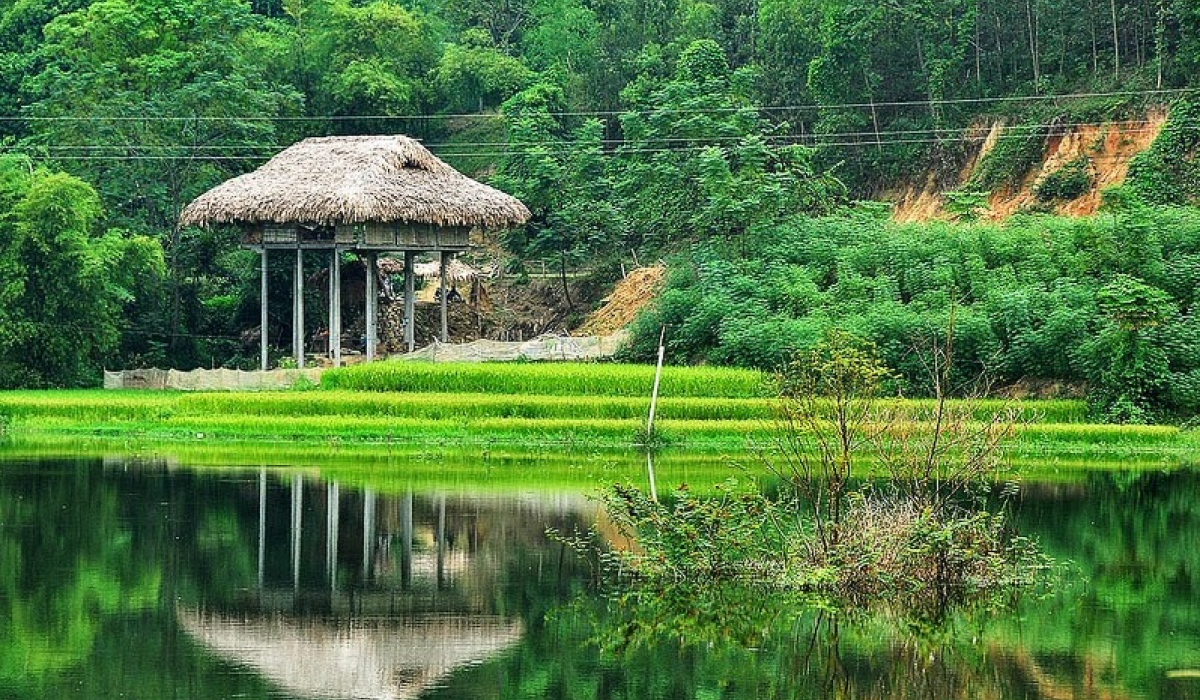 Photo : truyenhinhdulich.vn
Location
About 200km from Hanoi center, Ngoi Tu Village is situated on Thac Ba Lake, in Vu Linh Commune, Yen Binh District, Yen Bai province.
What is special about Ngoi Tu Village
Ngoi Tu has been a culture-tourism village for more than 20 years. Here is the home of many different ethnic minorities like Dao, Nung, or Cao Lan but Dao Quan Trang (Dao people with white pants) is the biggest group here.
Photo : baodantoc.vn
There are around 130 households in this village nowadays. Their rich culture is well preserved for years and still can be seen via their daily life from 3-storey house architecture, unique traditional handicrafts, traditional folk songs, local cuisine, folk games and festivals.
Best time to visit
Ngoi Tu Village has the tropical monsoon climate which is hot in summer and cold in winter., so the best time to come is from April to October. However, since the landscape has its unique beauty in each period of time, you can come to Ngoi Tu at your leisure.
Things to do in Ngoi Tu Village
Visit traditional stilt houses of ethnic minorities
For a long time ago, stilt house is the most popular traditional house in the Northwestern mountainous region since it is not only to live but also to avoid the attack of dangerous animals. Made from very simple natural material like wood, bamboo, rattan and was situated in a high position, the stilt house protects people from the sun and rain and very cool in the summertime. Come to a local stilt house and listen to the old story about the formation, the development of the village from an elder villager is surely an interesting thing when you come here.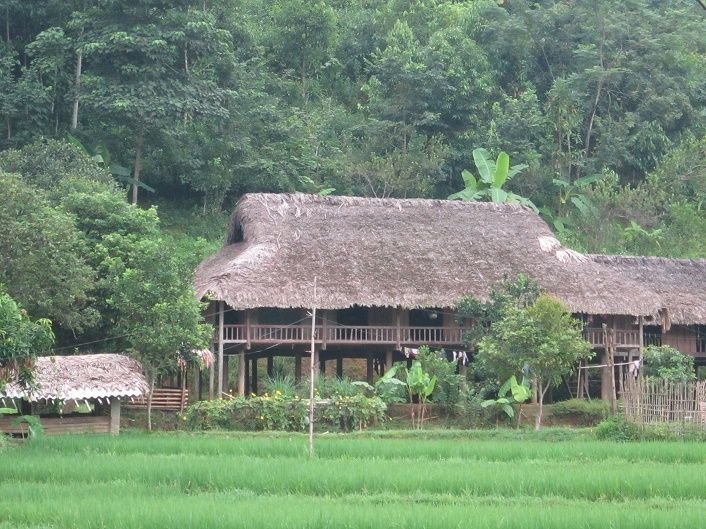 Try making your own handicrafts
With a bunch of traditional handicrafts been preserved like jewelry caving, flower embroidering, printing pattern on the fabric with wax, Ngoi Tu village gives you a chance to admire local's ingenious techniques when you visit some traditional handicraft families. Don't forget to ask for some guidance and try to make a handicraft product on your own, you will have so much fun with it.
Biking tour around the village
Rent a bike and get around Ngoi Tu Village is an activity worth doing. You can go through small roads, stop to see the unique houses of ethnic minorities, meet welcoming local people, or try some folk games with little kids. You can also go to Thac Ba lake to see a peaceful landscape and enjoy the fresh air here.
Trek to Yen and Cao Bien Mountain
For those who love adventurous excursions, trekking to Yen and Cao Bien Mountain is a must when you visit Ngoi Tu village. Located next to Thac Ba lake in Phuc An commune, Cao Bien mountain is the biggest and longest mountain in this area, offering the best overview of Thac Ba lake and the village. Join traditional festivals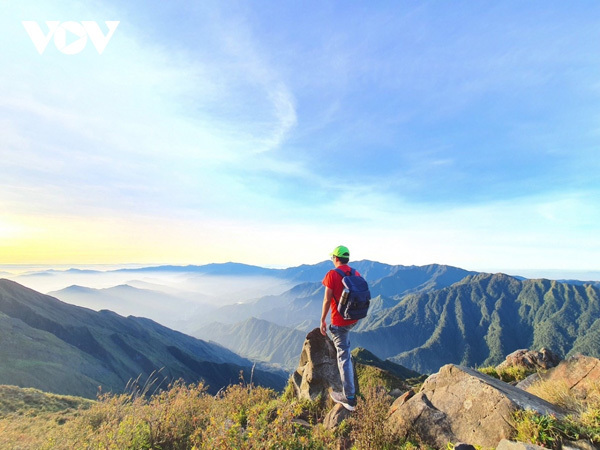 Photo : vietnamnet.vn
If you come in the festive season, you can learn a lot more about their well-preserved traditional culture. Some typical festivals that must be mentioned are Cap Sac ceremony - an important ritual of Dao men's life, fire jumping festival, wedding ceremony, "Com Moi" festival (new rice), high-level ceremony, etc.
How to get there
From Hanoi
By car/motorbike: Highway 32 – Highway 2 (Tuyen Quang direction) - Highway 37 about 100m - Street 170 – Vu Linh commune, Yen Binh – Ngoi Tu Village (150km).
From Yen Binh District, Yen Bai
By car/motorbike: Yen Binh center – highway 37/70 (Hanoi direction) – Thac Ba town – Street 170 – Vu Linh commune – Ngoi Tu Village.
By motor-boat: Yen Binh center – Highway 37/70 – Huong Ly port (Thac Ba lake) – Motor-boat on Thac Ba lake (50 minutes) – Port in Ngoi Tu Village.
Useful Information
Location: Ngoi Tu, Yen Bai
Best for: All visitors
Entrance: N/A
Hours: Day time visit is recommended
Distance to city center: 1.2km (0.7 mi)
Conversations (0)
Join the conversation
Conversations
Join the conversation
ALL COMMENTS (0)
There are no comments. Add your comment to start the conversation.
read next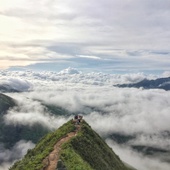 Unlike the ordinary bustling attractions in Vietnam, Ta Xua Mountain is the ideal escape place with pure air and uttermost quietness.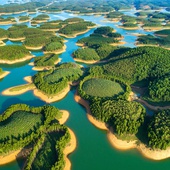 Thac Ba Lake is located in Yen Bai province, 140 km in the west of Hanoi. One part of the lake belongs to Yen Binh, while the other stands on Luc Yen District.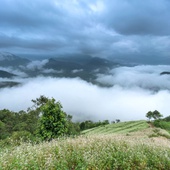 Along with O Quy Ho, Ma Pi Leng and Pha Din, Khau Pha Pass is popular known among adrenaline junkies as "One of the 4 greatest mountain passes" of Vietnam.