Hoa Lu Ancient Capital
Hoa Lu, the capital of Dai Co Viet (an old name of Vietnam) under the Dinh and Le dynasties bears with it a legend.
Location and History
Being the capital of the first fundamental Government of Vietnam, Hoa Lu witnessed many important historical events: the union of Vietnam after "12 Lords Rebellion", the war with the Song dynasty, the defense against the ancient Cambodian, and the formation of Hanoi nowadays. With the total size of 13.87 square kilometers, Hoa Lu old capital is an attractive place that history lovers should not miss out.
Visiting Hoa Lu
Hoa Lu old capital has a variety of historical places for visitors to pay a trip.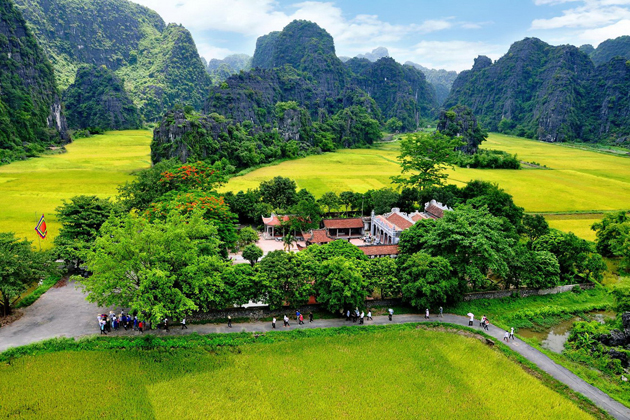 Photo: vietvisiontravel.com
First and foremost, attractions catching tourists ' eyes are temples, where people worship the Emperors and royal people that ruled here more than 1000 years ago: Dinh Tien Hoang Emperor temple, Le Dai Hanh Emperor temple, Phat Kim Princess temple (Phat Kim is a tragic fate daughter of DinhTien Hoang Emperor), and the newest one is Ly Thai To Emperor temple, which built in order to celebrate the 1000th anniversary of Hanoi. Besides, Hoa Lu has the four sacred temples of Hoa Lu (Hoa Lu Tu Tran) to worship the Gods of four directions: Quy Minh temple, Thien Ton temple, Cao Son temple and Nguyen temple. Moreover, Hoa Lu also has its own One Pillar Pagoda like the One-Pillar Pagoda in Hanoi, but not to be confused with the one in Hanoi, Hoa Lu One-Pillar Pagoda has a Pillar full of phrase by Buddha in front of it, which stands there more than 1000 years. Along with these temples and pagodas, plenty of monuments, tombs, shrines worship many other famous people and Gods are attractive places as well.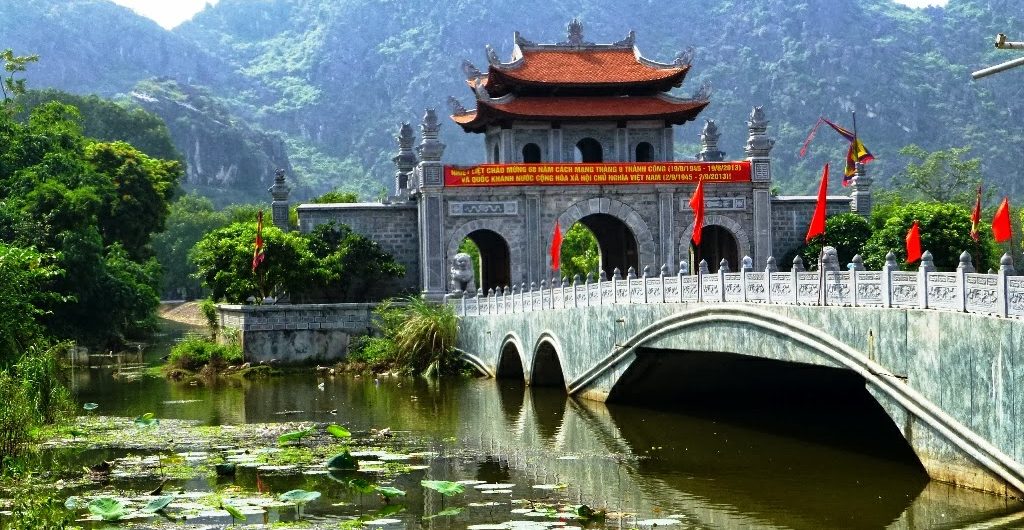 Photo: tranganretreat.com 
Secondly, Hoa Lu still keeps the remaining of ancients fortress built by Dinh dynasty more than 1000 years ago. The Imperial place lays under the ground for 3m and now become a very interesting place to visit. Tourists will have the chance to see the old items used by the royal family in ancient time. The fortress outside is built based on the natural advantages: the mountain provides good background, the deep valley is a basement, and the rivers supply water for people inside the fortress and would become traps to fight against enemy in any case. This fortress is a very solid one that can defense against even the strongest enemy for months. On the other hand, inside the fortress is marvelous scenery for photo-taking and sight-seeing. In addition, the ancient town of Hoa Lu can easily captures tourists by its unique aspects.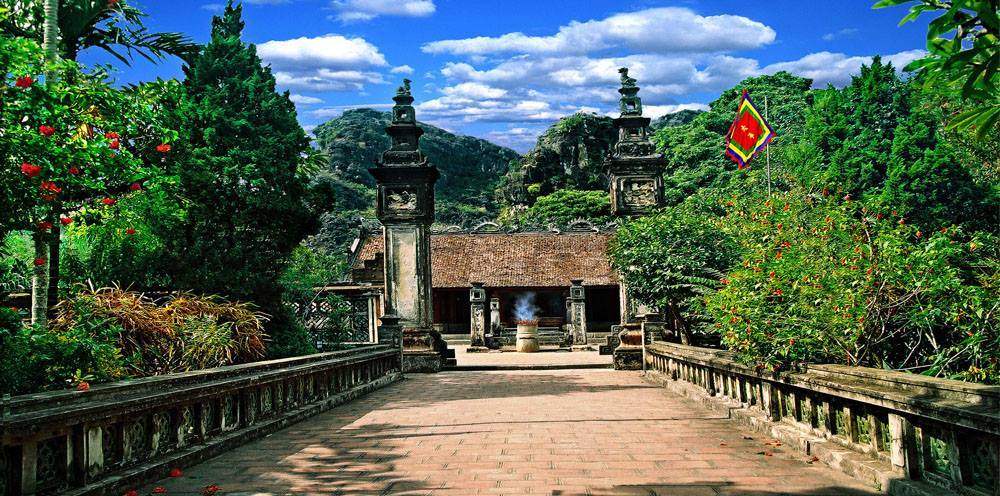 Photo: justgola.com 
The last but not least element that impresses visitors to Hoa Lu is the Festival Truong Yen which is held in February and March (Lunar calendar) which includes a chain of events that regain the spirit of the ancients Emperors: the March of Water, the Ritual for Dinh and Le Emperors, the performance of the old times, the Battles of DinhTien Hoang when he was a child, Cheo and Tuong performances, and a beauty contest for Hoa Lu women. This Festival brings back the memories of the old times, and helps the young people to have chance to know more about the traditions of their ancestors.
How To Get There
Hoa Lu can be a convenient stop on the way from Hue to Hanoi or if you are already in Hanoi, you can easily book a day tour to Ninh Binh which is only 90km south of the capital city.
Useful Information
Location: Hoa Lu, Ninh Binh
Best for: Family, couple, solo
Entrance: 20,000 VND
Hours: All hours
Distance to city center: None
Conversations (0)
Join the conversation
Conversations
Join the conversation
ALL COMMENTS (0)
There are no comments. Add your comment to start the conversation.
read next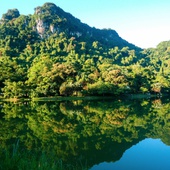 Home to a diversified flora and fauna system owning typical features of tropical rain forests and highly-endangered species, Cuc Phuong National Forest is a conservation area covering an area of 25,000 hectares and located in the territory of 3 northern provinces: Ninh Binh, Hoa Binh and Thanh Hoa.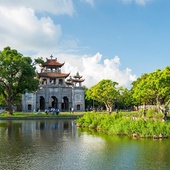 Phat Diem Stone Cathedral is one of the most famous and beautiful churches in Vietnam with special architecture: an elegant combination between Western church architecture style and Vietnamese religious buildings.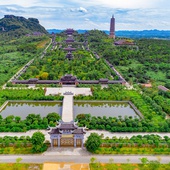 Bai Dinh Pagoda is a religious complex covering a total area of 539 hectare, with both the ancient and the newly renovated Bai Dinh pagoda, parks, car parking and lake system.