Cho Lon (District 5)
If you are interested in learning about cultural diversity in the seemingly monotonous Ho Chi Minh City, visit District 5.
Location & History
Back in the old days, the place where Cho Lon now sits was regarded as the city's center of commerce, in comparison with District 1 – the center of administration.
Today, visitors still get much of what the town has remained for years in District 5 and a part of District 6, with the core center surrounded Cho Lon Post Office, Hai Thuong Lan Ong Street and fishbone-shaped streets such as Trieu Quang Phuc, Luong Nhu Hoc, Mac Cuu, etc.
A Lively Ambience
It's the traditional and distinctive lifestyle of ethnic community here that makes Cho Lon famous and attractive to people everywhere it exists.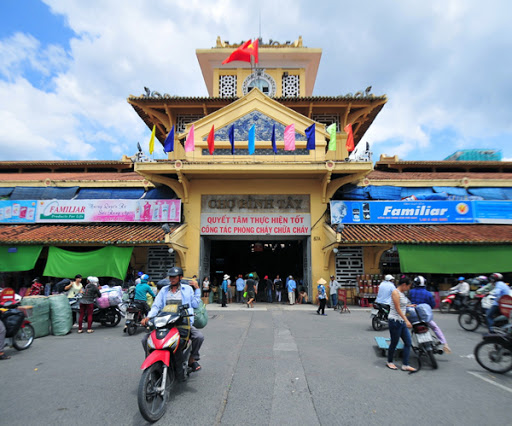 Photo: cstc.cand.com.vn
Chinese ethnic people have lived and supported their lives by many different activities such as opening food stall serving traditional food, selling clothes or household items. Not only can tourists enjoy the delicious dishes in like noodle, rice and wontons, they are also appealed by the colorful decoration, housing styles and at most a vibrant life in District 5 of Ho Chi Minh City.
One noticeable characteristic of this area is the structure of shophouse which were constructed at the beginning of 18th century. A typical shophouse is only 3-4m in width but 4-5 times more in length, with an inside yard. Trading activities often take place in the front part of the house while daily activities occur inside.
What To See
There are streets which concentrate on selling unicornhead and royal costumes like Luong Nhu Hoc Street, gems like Ham Tu – An Binh Street, rice in Tran Chanh Chieu Street, etc. Especially on Hai Thuong Lan Ong Street, there are many stores selling Chinese medicines, where people get the chance to see how traditional medicine is made and used.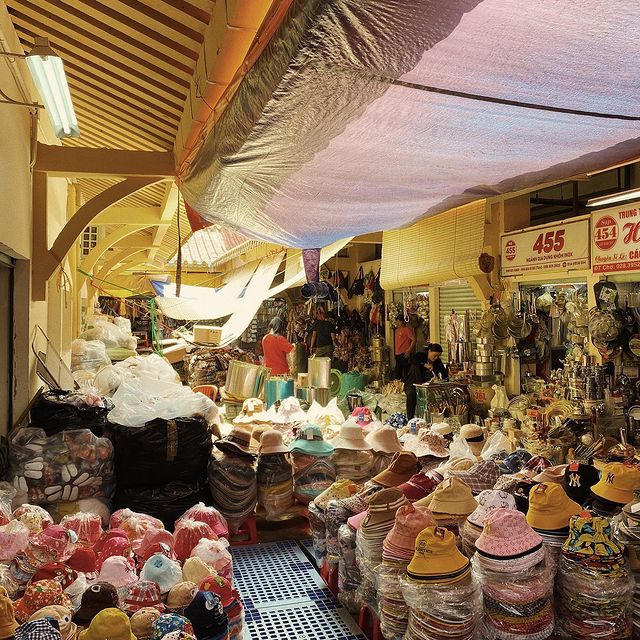 Photo by @tommy.tcn
Tourist attractions in the area are also indispensable, such as Thien Hau Pagoda on Nguyen Trai Street (the oldest Chinese-built pagoda in the city), the old buildings built based on Chinese structure on Trieu Quang Phuc Street, Minh Huong Temple, Quan De Temple on Nguyen Trai Street or Leizhou guildhouse on Tran Hung Dao B Street . Binh Tay Market on Thap Muoi Street is always an attractive destination for foreigners, thanks to its special structure, long-standing history and a well-preserved exciting and lively atmosphere.
Best Time To Visit
Cho Lon is crowded and busy all the times thus tourists don't have to worry about the suitable time to travel there. Even at night, there are still food stalls serving till midnight.
On special occasions like Lunar New Year, the town is spectacularly hectic and adorned with Oriental features. Specifically, on Mid-Autumn Festival, Luong Nhu Hoc Street becomes "Lantern Street" with shops selling this product and attracts thousands of people coming to enjoy the atmospheric scene of colorful lanterns at night. If visitors happen to be in Ho Chi Minh City at these times, don't hesitate to join the crowd of people.
How To Get There
Since District 5 is close to District 1, one can easily follow Tran Hung Dao Street – the main route to get into Cho Lon. This can be done by bus number 1, stopping at Ben Thanh Bus Station or flag down a taxi to get there.
Useful Information
Location: Quan 5, Thanh Pho Ho Chi Minh
Best for: Family, couple, solo
Entrance: Free
Hours: All hours
Distance to city center: 8.7km (5.4 mi)
Conversations (0)
Join the conversation
Conversations
Join the conversation
ALL COMMENTS (0)
There are no comments. Add your comment to start the conversation.
read next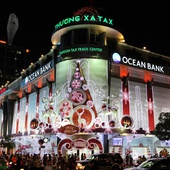 Although the building was demolished in 2016, Thuong Xa Tax merits every mention when one talks of Saigon.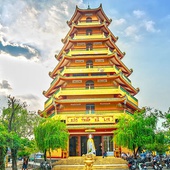 Built in 1744, Giac Lam Pagoda is one of the oldest pagodas in Ho Chi Minh city. Giac Lam Pagoda is located at 118 Lac Long Quan Street, Tan Binh District.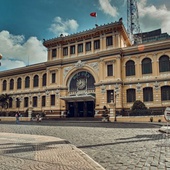 The Central Post Office is at number 2, Paris Commune Street, District 1. This is one of the oldest buildings in Ho Chi Minh City. The Central Post Office was built around 1886 – 1891 based on Villedieu's design, a famous French architect.