Trekking In Vietnam - A First Timer Guide
Thinking of Vietnam for a holiday, it often turns to fresh coastal breezes, magnificent sea-side cliffs, rugged peaks, or rustic villages. However, trekking also gingerly becomes a new tourism initiative. Thanks to diverse topography, Vietnam's hiking routes are abundant, varying from delightful, easy trails to strenuous long-distance ones. Here are 5 rewarding treks for hikers to explore Vietnam on foot.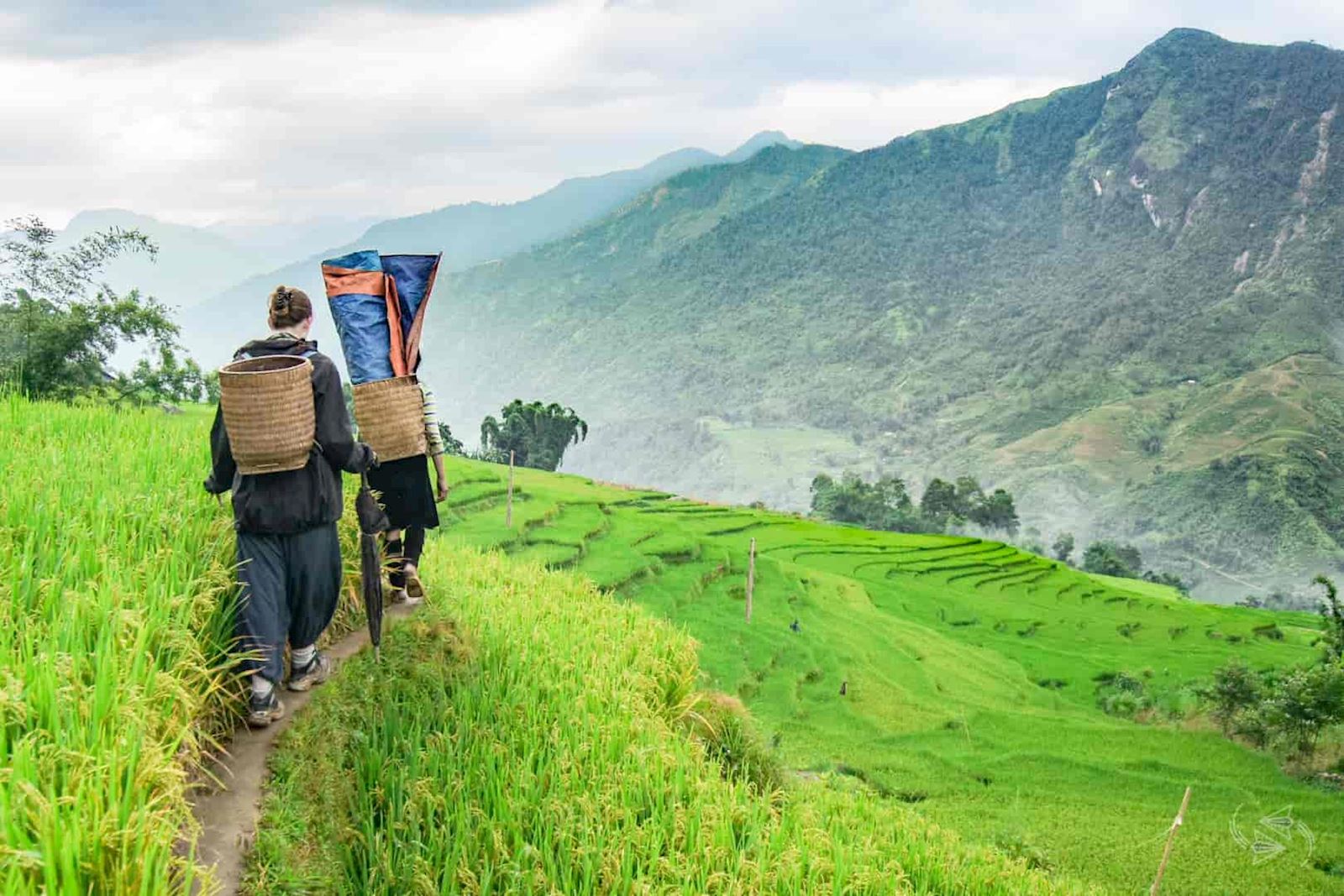 Photo : vietlongtravel.com
Trekking Trails in Vietnam at a glance
Sapa (Lao Cai)
Difficulty rating: easy
Highlights: looking for breathtaking views of soaring mountains and tiers of silky rice fields? There is no better place than Sapa. Ramblers are rewarded with the staggering wilderness of Muong Hoa Valley, Cat Cat Village, Y Linh Ho Village, Fansipan Mount (3143m), and more. The best time to trek in Sapa is from March to May when the weather is rather warm, dry. Additionally, September to November is also an ideal period when terraced fields turn yellow, ready for harvesting.
Best hikes to experience:
Silver Waterfall -Tram Ton Pass (7km)
Lao Chai - Ta Van (10km)
Fansipan Mount
Yen Tu (Quang Ninh)
Difficulty rating: moderate
Highlights: conquering Yen Tu - the cradle of Buddhism on foot enables pilgrims to enjoy stunning natural landscapes and feel the slow pace of life. The trail to Yen Tu Mountain is 6km long filled with stones under the lush canopy. It takes you around 6 hours walking constantly to reach the top of Yen Tu Mountain. Consider to spend 1 night here and visit ancient pagodas & historical sites here.
Best hikes to experience:
Cat Ba National Park (Cat Ba Island)
Difficulty rating: easy
Highlights: inexperienced trekkers can traipse through smooth trails in Cat Ba National Parks and capture the perfect sunset views. Either you choose to hike deeper into the forest or to Viet Hai Fishing Village, you'll be encompassed by verdant greenery, catch sight of rare white-headed langurs, and soak up the tranquil vista. September and October are the ideal times to trek in Cat Ba National Park and you should seriously pay attention to the time since the park closes at 5 pm.
Best hikes to experience:
Trung Trang & Uy Ban Grottoes (1.2km)
Kim Giao Forest - Ngu Lam Peak (1.5km)
National Park HQ - Ao Ech - Viet Hai (14km)
Pu Luong Nature Reserve (Thanh Hoa)
Difficulty rating: moderate to challenging
Highlights: tougher and more demanding ascent always appeals to experienced hikers and that is exactly what this huge national forest offers. Here you'll find a mix of dense jungles, jaw-dropping patchworks of rice terraces, a scattering of thatched villages and ethnic hamlets as well as picturesque landscapes. Adventurous hikes in Pu Luong Nature Reserve normally require several days and it's best to start off the journey from February to May and September to October during the harvest season.
Best hikes to experience:
Pu Luong Mount Peak
Hieu Village - Nua Village
Nua Village - Son Village
Langbiang (Dalat)
Difficulty rating: moderate
Highlights: renowned for gorgeous spectacles and the romantic legendary love story between K'lang and H'biang, Langbiang Mountain is among Vietnam's most tempting trekking places. The off-the-beaten-track route to Langbiang Peak is quite dusty and embraced by pine trees. This steep climb requires wanderlust hikers mountaineering experience yet pure and peaceful scenery pay off. Conquering this path is quite difficult as it can be slippery during rainy days. Therefore, you should check out the weather forecast before embarking upon your excursion.
Best hikes to experience:
Langbiang Peak (2167m above sea level)
Packing Tips
There are many indispensable items that one will need to have in his backpack:
light and long clothes exclusively for trekking which is waterproof and able to prevent insects for crawling into his body (unless you are more afraid of sweating that getting bitten);
light pajamas made of soft fabric;
long socks; scarf; hat; on-the-job protection gloves;
other personal stuff like toothbrush, facecloth, shampoo and soap.
mosquito repellent and sunscreen
raincoat, hiking boots, personal knife and torch.
food used for trekking is normally canned or easy to cook, long-preserved and nutritious like dry provisions, dried meat, instant noodles, coffee and vitamins. Some junk food is also very handful and should be stored in the most accessible part of the backpack.
a copy of the itinerary, the map of the trekking area, MP3 player and a GPS navigation device will solve all the problems of getting lost.
a small notebook with a pen attached and a camera will save all the interesting moments of the trip.
a personal medical bag is also very essential, as one can easily get sick in the unfamiliar climate. Crucial medicines include ones for diarrhea, chill, sunstroke, headache, insects' bites, and allergy. You should also bring adequate dose of medication if you have any.
a mini set of useful tools like can-opener, a pair of pincers, scissors and a set of needle and thread will complete the preparation for a trekking trip.
On the way
After packing, now you should be ready to set off. There are a few other tips to have a safe and exciting journey that you should keep in mind.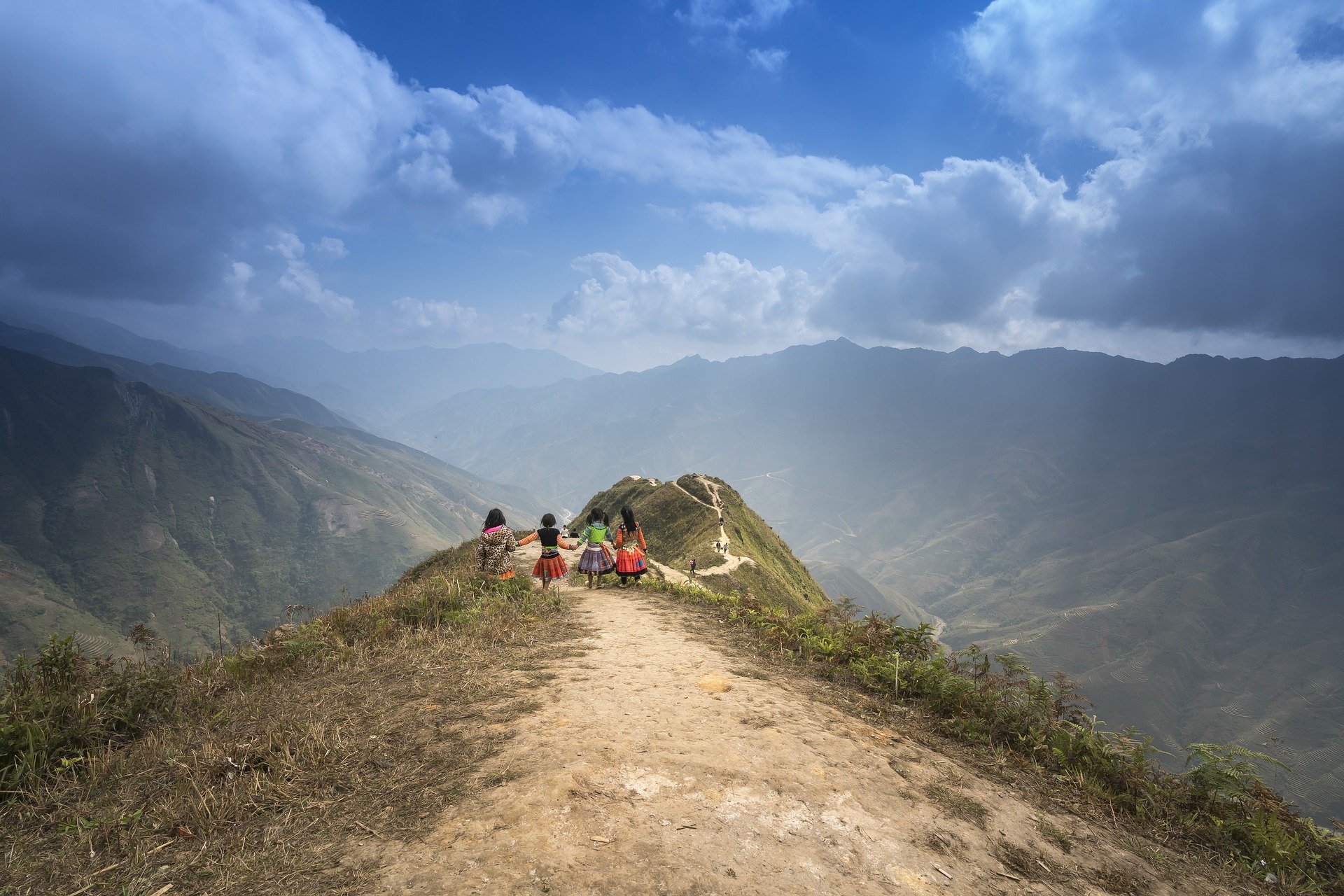 Photo : vina.com
Trekking in group will be great, as people can help each other in case of problems, especially when crossing the river, stream, or in dangerous parts of the road; therefore, exploring the tropical jungle alone is not advisable.
Do not drink water or eat things that can be found in the forest for safety reason. Travelers had better spend their nights in the local villages or camping near the reside area, where they can purchase fresh food or have meals with the natives.
Researching carefully official map as well as the trekking area terrain, estimating the distance and watching the weather forecast so that the plan will be best fitted for people' capacity. And one last thing, do not forget identity card and permission paper when trekking to the border's area or natural reserves.
Conversations (0)
Join the conversation
Conversations
Join the conversation
ALL COMMENTS (0)
There are no comments. Add your comment to start the conversation.
read next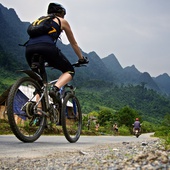 Your first guide about riding a bicycle in Vietnam