North-South Train
All you need to know about the Reunification Express
The North – South Express Railway is the interprovincial train route under the management of Vietnam Railways Corporation. It begins in Hanoi and end in Ho Chi Minh City. As the purpose of this railway is to connect the North and the South of Vietnam, in particular Hanoi and Ho Chi Minh City, it is also called Reunification Express.
Train Routes
This railway is one of the longest train routes in Vietnam with the total length of 1,729 km. Moreover, it passes by most provinces that lie between the two ends of the country, including Ha Nam, Nam Dinh, Ninh Binh, Thanh Hoa, Nghe An, Ha Tinh, Quang Binh, Quang Tri, Thua Thien-Hue, Da Nang, Quang Nam, Quang Ngai, Binh Dinh, Phu Yen, Khanh Hoa, Ninh Thuan, Binh Thuan, Dong Nai and Binh Dương. A trip from Hanoi to Ho Chi Minh City on this railway will allow you to enjoy many breathtaking landscapes of Vietnam such as Hai Van Pass, Van Phong Bay and especially the Truong Son Mountain ranges.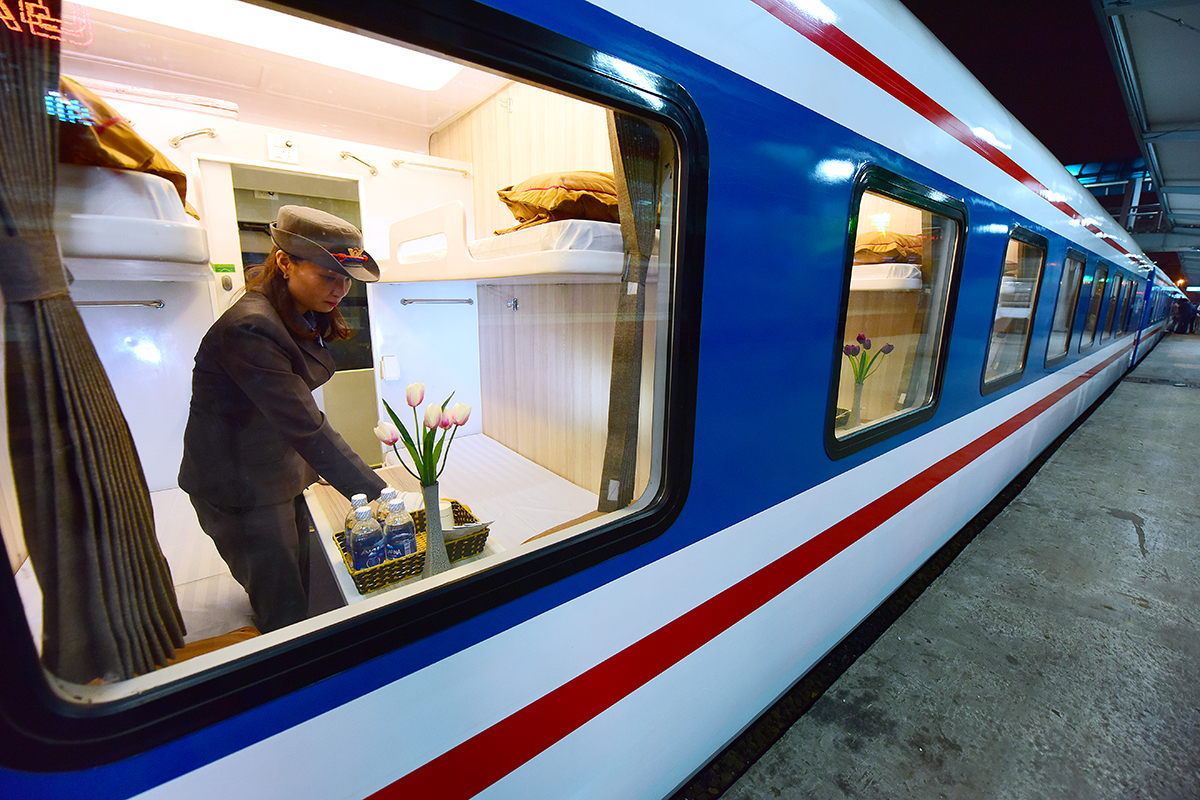 Photo : vnexpress.net
Generally, most of Express trains in Vietnam are sleeper trains with many napping carriages, however, some trains on the North – South Express Railway also have sitting carriage. For shorter distance trip, such Hanoi - Ninh Binh or Nha Trang - Ho Chi Minh City, a sitting carriage choice will be more economical than the sleeper one.
Train Codes
There are two types of trains: SE and TN. The SE trains are more suitable for tourists thanks to its modern carriages and facilities and faster speed. Moreover, it provides both hard and soft sleepers to passengers with air conditioners on each cabin. The ticket fare is from 600,000 to 2,000,000 VND for the whole trip from Hanoi to Ho Chi Minh City and vice versa and the trip takes about 30 hours. There are 4 daily trains departing from Hanoi and 4 from Ho Chi Minh City to the other end of the couuntry.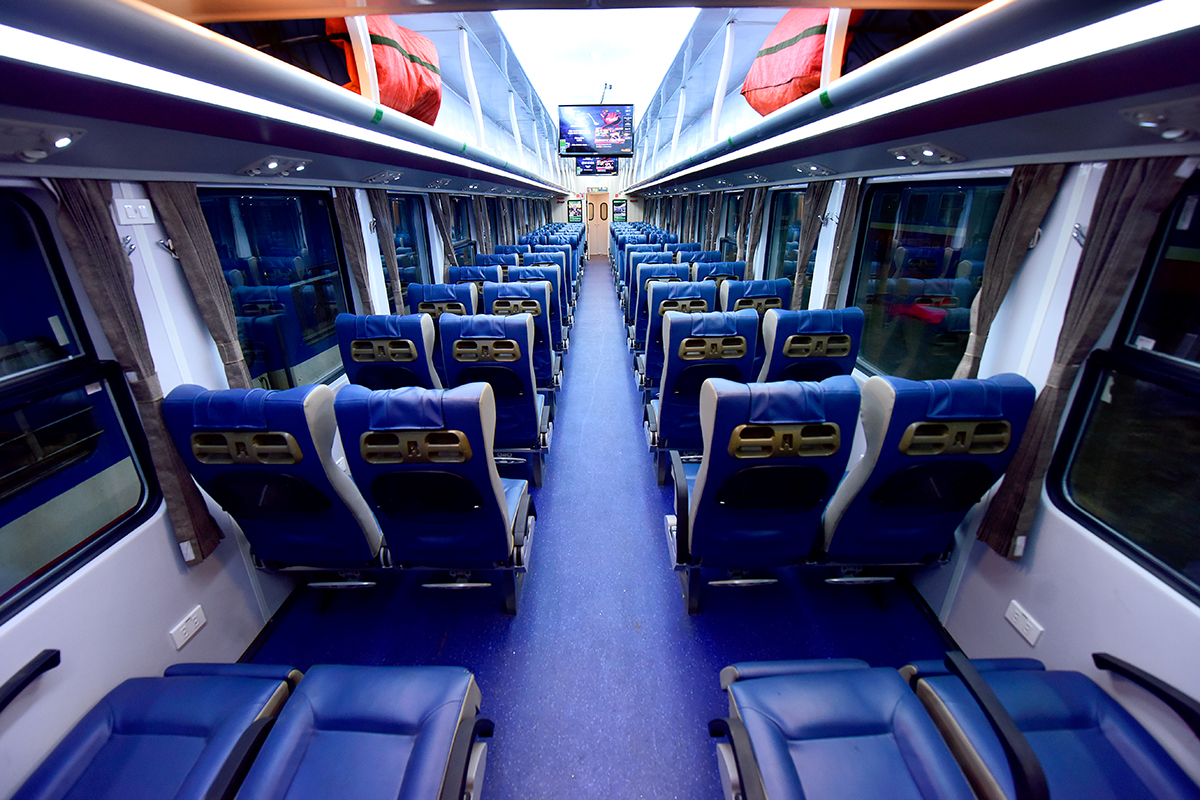 Train SE1 and SE3 depart from Hanoi at 19:00 and 23:00 and make fewer stops along the way than train SE5 and SE7. Train SE2 and SE4 depart at the same time from Ho Chi Minh City and stop at way fewer points than SE6 and SE8 (see Hanoi - HCMC Train Timetable).
Another kind is TN train. It has older carriages and hard sleepers, and not all cabins have air conditioners. These trains also stop in all stations that it passes by, which makes the trip 10 hours longer compared with SE trains. In exchange, the ticket cost for this train is much lower, approximately from 500, 000 to 1,200,000 VND a trip.
Sleeper Carriage
In addition, each sleeper carriage of the Reunification Train has about 5 to 7 cabins, and one toilet with shower room at the end of the carriage. There are mainly two types of cabins: 4-berths and 6 berths (Train berths and seats image). Both of these types have similar equipments including pillow and blankets, TV, fans or air conditioner yet with 4-bed cabin option, you have more space and privacy. With both cabin types, luggage can be stored under the bottom bunks of the cabin.
With SE trains, there is a service carriage that serves light meals to customers and provides some other convenient products such as canned foods, cigarettes, beverage, shampoo/soap, tooth paste and brush.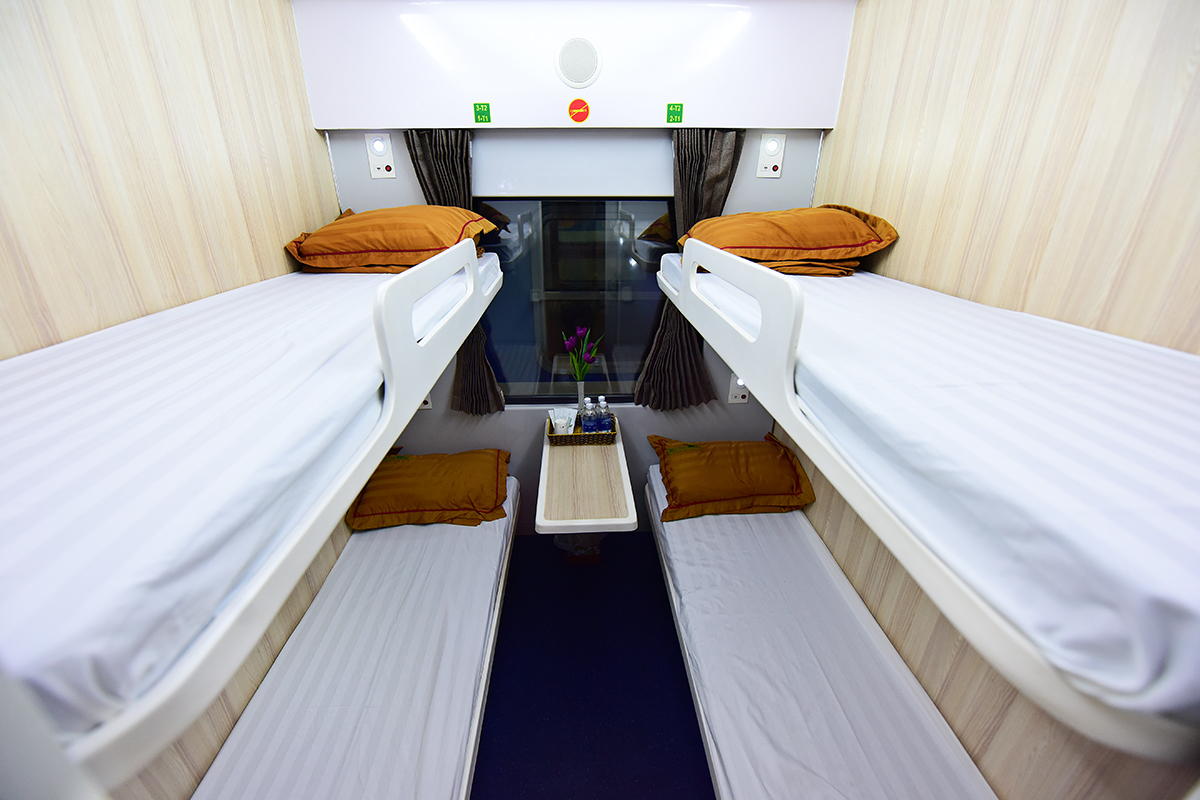 Photo : vnexpress.net
One note on the train quality: since all trains in Vietnam are Russian old types that have been there for years, do not expect exceptional quality, especially in comparison with the Europe line or subway trains. The trade off is that you will get an authentic experience of travelling in a Southeast Asian countries. However, if you have problems with sleeping or not used to this type of travel, take other alternative such as coach or plane into consideration.
Related Readings:
Train Stations in Hanoi and Ho Chi Minh City
Conversations (0)
Join the conversation
Conversations
Join the conversation
ALL COMMENTS (0)
There are no comments. Add your comment to start the conversation.