Books about Vietnam
Lonely Planet - The new 8th edition remains the most thorough mainstream travel guide to Vietnam available. Whether you travel with a backpack or a matched set of designer luggage, Lonely Planet's Vietnam Travel Survival Kit has the historical, cultural, and practical information necessary to explore and enjoy Vietnam. Lonely Planet also publishes a travel atlas, a Vietnamese phrase book, and a pocket guide to Ho Chi Minh City. List price: $22.99. Lonely Planet also publishes regional guides worth reading.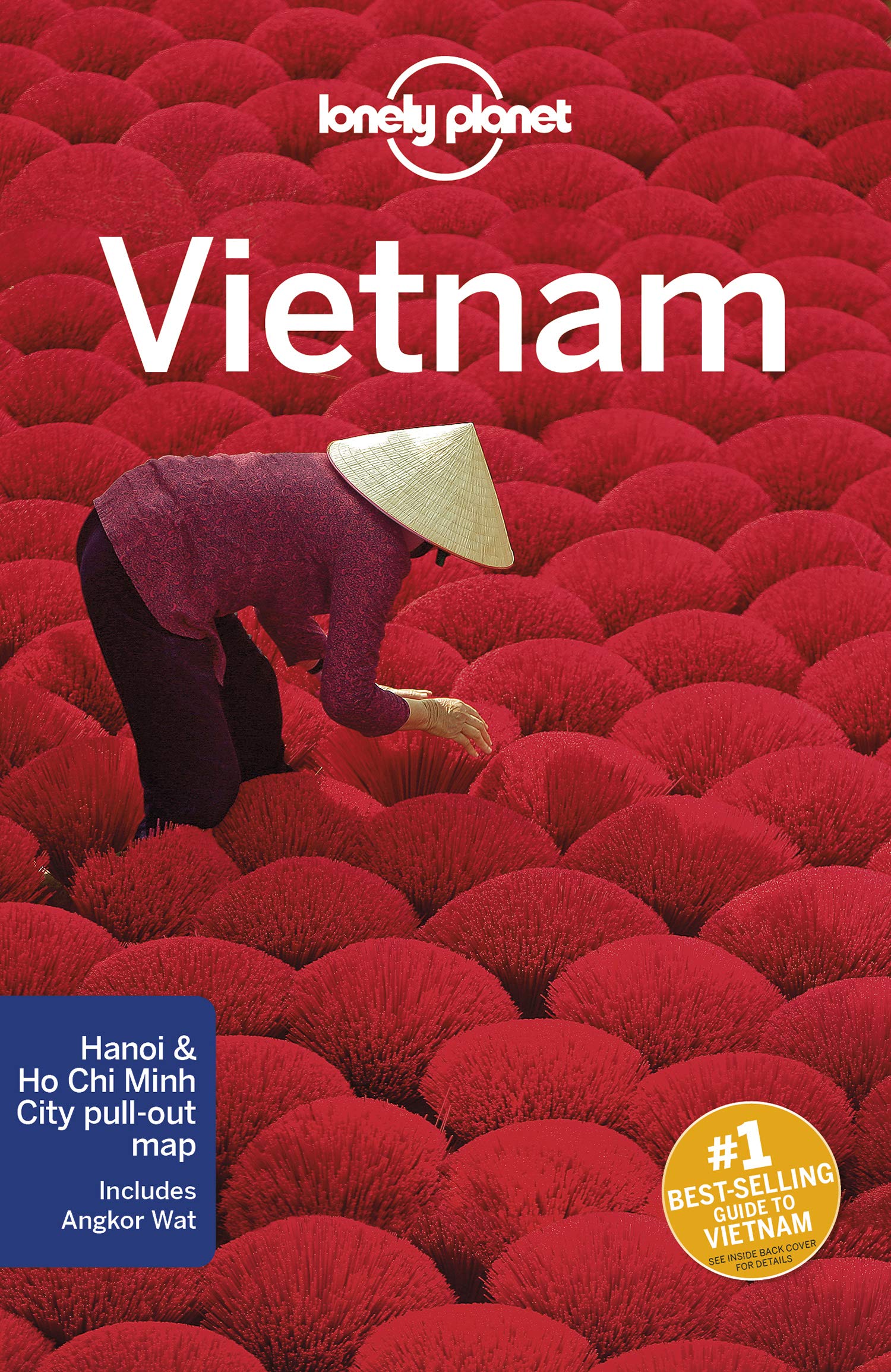 Photo : amazone.com
The Men of Viet Nam - Yes, there is a gay scene in Vietnam. In Ho Chi Minh City, in fact, it is large and complex. But you have to know exactly where to look and there is plenty you should know before you go. This first-ever guide to Vietnam for gay travelers is more than just an extensive list of places to make new friends.   Both thorough and entertaining, the book presents culture, history and tradition in ways that will enhance the reader's understanding and appreciation of Vietnam and her people. From the same publisher as Eric Allyn's highly-respected The Men of Thailand. Because of its wit, its cultural sensitivity, and its "inside" information, this is a darn good travel book, even if you're not gay. $18.95.  
Passport Vietnam - Jeffrey Curry and Jim Chinh Nguyen wrote this brilliant pocket guide to Vietnamese customs and etiquette for business travelers. If you plan to visit Vietnam for business and are not already thoroughly immersed in Vietnamese culture, values and business practices. This book should be considered a required reading. It will help you build better business relationships, negotiate more effectively with your Vietnamese partners, and avoid costly mistakes and delays. You can order this book now for only $5.56.
Comments (0)
Your comment...
Conversations
Join the conversation
ALL COMMENTS (0)
There are no comments. Add your comment to start the conversation.