Sung Hung Pagoda
Sung Hung Pagoda, following the Mahayana, is one of the oldest pagodas in Phu Quoc.
History & Location
The pagoda lies at the foothill of a mountain near the Duong Dong town center. No information exists as to whether the Sung Hung Pagoda was built exactly. Elders tell of 2 different pagodas named "Sung Nghia" and "Hung Nhan" before their time, which were later merged into the one named "Sung Hung Pagoda" of today. Rumor also suggests the place was built in the early 20th century. The pagoda was refurbished twice in 1924 and 1960.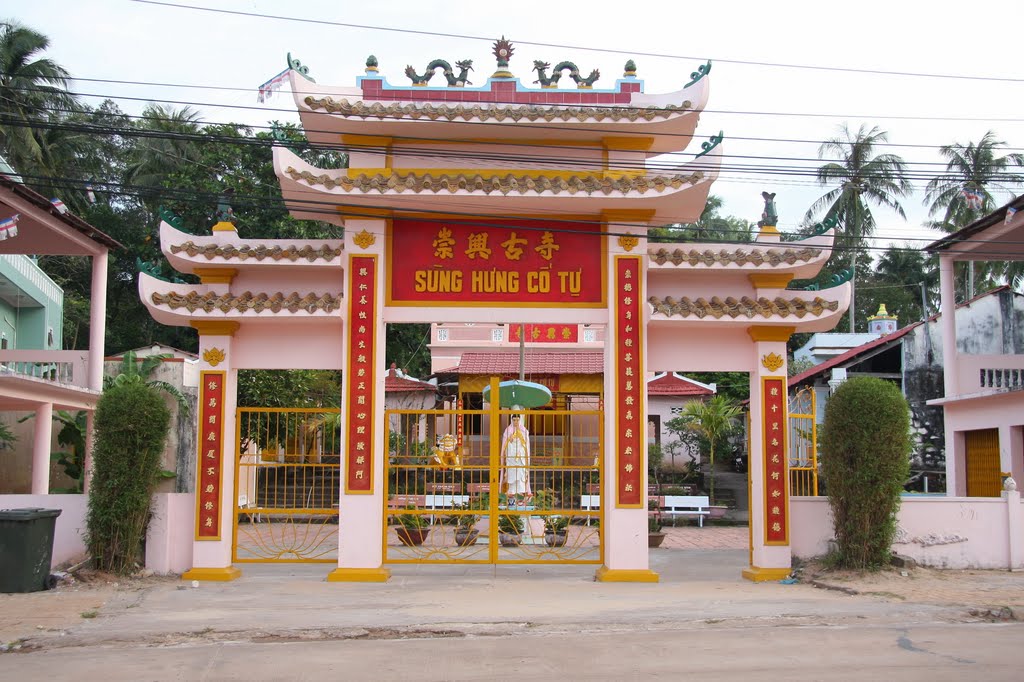 Sung Hung Co Tu Entrance

Architecture and Symbolic Values
Sung Hung Pagoda has a very distinctive architectural structure which was unique for an ancient pagoda. Its door heads to the North. The pagoda is surrounded with huge trees and based on a ladder structure which goes higher in every step. The pagoda has a huge impressive "triangular gate" which leads to a white statue of Avalokitesvara Bodhisattva (Goddess of Mercy) in the middle of the yard. Inside, there is the main hall that is decorated very carefully. The altar is in the main hall, in which the top-level sits the three Buddhas: Amitabha in the middle, Mahasthamaprapta bodhisattva on the right and Avalokitesvara Bodhisattva on the left. Behind the statues is a famous masterpiece titled "Flying dragon" by artist Cao Sanh.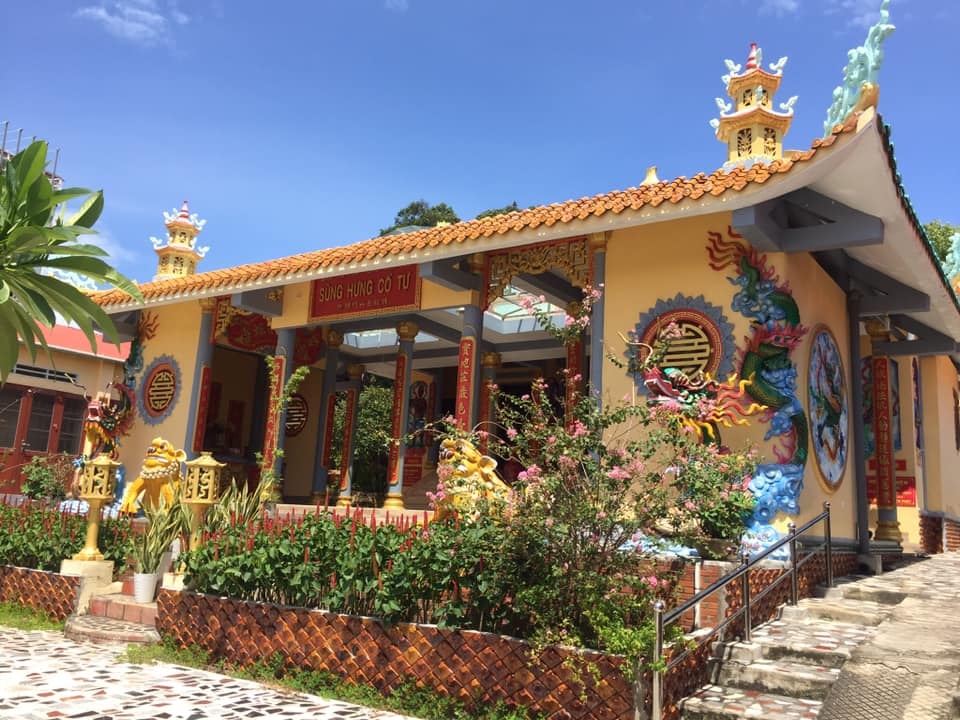 Interior Architecture

There are also many other decorations in the pagoda, including "Dai Hong Chung" - a great bell and many engraved sentences written in Chinese about Buddhist philosophy.
The pagoda attracts a large number of visitors in the area.
Visitor Information
One can visit Sung Hung Pagoda easily, since it is near the center of Duong Dong Town. Entrance is free. It opens daily from 7a.m. to 6p.m. This should be a great chance for foreigners to learn more about ancient pagoda architecture as well as to gain some knowledge of the most popular religion in Vietnam.
Useful Information
Location: Sung Hung Co Tu, Phu Quoc
Best for: Family, couple, solo
Entrance: Free
Hours: 7:00 AM - 5:30 PM
Distance to city center: None
Conversations (0)
Join the conversation
Conversations
Join the conversation
ALL COMMENTS (0)
There are no comments. Add your comment to start the conversation.
read next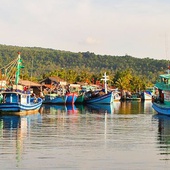 Located 20km northeast of Duong Dong town, Phu Quoc district, Ham Ninh village is renowned for its breathtaking natural scenery and peaceful daily life of local fishermen.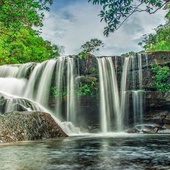 Tranh Stream is a terrific spot that tourists who once have chance to drop by Duong Dong town, Phu Quoc island district, should not miss out.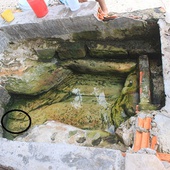 The Magic Well, Gieng Ngu, is located 2 km away from An Thoi Ward. It is not only a historical but also mysterious attraction that should not be missed for all visitors to Phu Quoc.